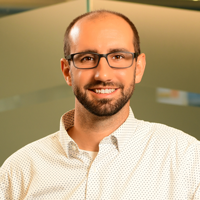 ---
Five Takeaways on the MSP Market from IT Nation Evolve
When IT Nation Evolve peer groups met in person for Q1 meetings in February, nobody could have predicted how different our Q2 meetings would be. Still, ConnectWise and the IT Nation team pivoted well, and set us up to meet virtually for peer group meetings. No question that the collective knowledge, experience, and perspectives from both MSPs and vendors serving the community, makes this group one of the most valuable sources of information for us and our Solution Provider customers.
Here are the five things I learned at Q2 2020 IT Nation Evolve peer groups.
While I always leave my experience at peer group meetings with great insights and key takeaways, there were five big things I brought back to both my team and any customers I've talked to since.
Remain Profitable Every Month
For obvious reasons, Solution Providers are being coached on staying profitable every month. Even one month of losses can be difficult to recover from, so they are looking at any way to cut costs or to earn more money. The most common cost-cutting measure is staff cuts, and an interesting perspective I heard was that if MSPs know they must lay off staff, it is best to do it all at once, and not string them out. If you are looking at your balance sheet alone, it might seem like a good idea to reduce staff one at a time over the course of a few months. However, if you look at it from the perspective of your teams, taking that course of action could leave your team members fearing for their jobs, causing job performance issues and lack of productivity from those remaining in their positions.
Paycheck Protection Program Uncertainty
An obvious way to stay profitable would be to apply for the Paycheck Protection Program or seek out similar state and local funding resources and use those funds to ensure your company has the cash on hand to weather hard times. One of the original upsides of PPP was that it would be forgivable if certain criteria are met. What I learned at Evolve meetings is not all of those rules are established on whether it will be forgivable. This makes it challenging for companies to make decisions, not knowing if a decision will lead the loan to be forgivable in the future. A company will need to proactively work with their lender and check the Small Business Administration's website to stay current on those guidelines.
The companies who really need the cash are keeping the money, but we heard of several companies who were either sending the money back, or just holding it in their account for either dire circumstances or until they understand the repercussions of taking the funds.
Sales and Marketing Investments and Cuts
What department is the first to cut in bad times, and last to hire in good times? That's right - marketing. Healthy, profitable companies recognize that marketing and sales combined are crucial for future success. Those who are struggling or a bit less mature are cutting sales and marketing staff, while those who are more mature are either holding firm with their sales and marketing investments or potentially investing into new and different campaigns. Allowing your sales and marketing teams to collaborate on new solutions is a great way to pivot your business and remain relevant, not to mention the additional benefit of encouraging these two functions to work together and create solutions that make your business stronger.
RELATED: Why Now is the Best Time to Invest in Sales and Marketing Content for Your Customers & Prospects; The Marcus Sheridan Story
Competitors are Seeking Contract Buyouts
I also became aware of a method MSPs are securing net new customers. Those who have extra cash on hand, or are funded by Private Equity, are using their resources to buy out their competitors Managed Services contracts and switch the customer over to their services. No doubt they are looking at agreements and determining how much is remaining on the existing contract and how much of the contract is on a term. This may cause some companies to take another look at their Service Level Agreements.
Only 25% of Work from Home (WFH) Equipment is Company-Owned
The last piece of information I found interesting from IT Nation Evolve peer groups, was the vast opportunity MSPs have to equip companies to meet their customer's demands in a WFH and increasingly virtual world. I can't say where the statistic originated, but I learned that only a quarter of the equipment employees are using to work at home is company-owned. Depending on the measures in place, this could pose a serious cyber-security risk. It is also a good opportunity for MSPs to better understand the needs of their clients, develop WFH packages to meet those needs, and continue to make sales during a challenging time.
An example of what a work from home bundle could look like:
Laptop
Monitor(s)
Keyboard and mouse
Phone system and headset
Business class firewall
And more!
Although Nothing is Certain, Staying Connected Helps
With looming uncertainty around the current economic state, it is incredibly helpful to hear what other businesses are focusing on and in turn, take part in sharing insight, tips, and best practices. To recap, here are my five takeaways from the Q2 IT Nation Evolve peer groups:
MSPs are creatively looking for solutions to ensure they remain profitable every month.
If you are participating in the Payment Protection Program, stay updated as the parameters evolve around the criteria for the funds' forgiveness.
Sales and marketing functions are increasingly critical during this time.
MSPs are increasingly securing net new clients through competitor contract buyouts.
Only 25% of WFH equipment is company-owned, opening up an opportunity for MSPs to provide heightened security.
One thing is for sure – your GreatAmerica team is growing and learning daily through conversations with contacts just like you. If you want to talk more about any of the above or learn how GreatAmerica can serve your company during this time and beyond, reach out to your GreatAmerica rep. If you are not yet acquainted with us, book a meeting with Lauren or visit www.GreatAmerica.com!
Best Practices for Managing a Remote Workforce
Set Your Virtual Meeting or Event Up For Success - Here's How!
How To Nurture Company Culture With A Distributed Workforce
Help Customers Maintain a Healthy Workspace and Workforce to Continue Business as Usual
Cody Jandik
Cody Jandik is the Vice President of Sales for the Data Group at GreatAmerica Financial Services. He focuses on the strategies behind the sales team, helping them grow and be the best sales reps in the financing industry. Cody started his career at GreatAmerica in 2011 as the Director of Vendor Relationship Development and maintained that role until moving into his current position in 2017. He has spent all six years in the Communications and Data Group, and only 3 months outside the Data team.