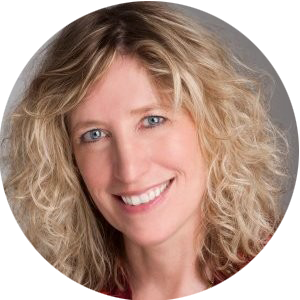 ---
Identifying New Revenue Streams Outside of Print
What did we learn from the pandemic?
It's hard enough to turn a buck under ideal circumstances, let alone during the middle of a pandemic. Results were mixed for solution providers within the printer/copier channel in 2020. But what we have learned is that there were far more businesses that suffered double-digit losses than those who experienced double-digit gains.
As a senior analyst for BPO Media, I've been watching performance trends throughout the pandemic. The solution providers that thrived were less reliant on print/copy revenues and tended to offer major application software and/or consulting, imaging capture, security, and managed IT services. Businesses that were more reliant on print/copy revenues and used click-based billing approaches had a rougher time of it.
Related: Opportunities for Diversification: IT & Beyond
Naturally, with more and more processes being taken over by remote workflow solutions, customers are becoming much less reliant on print. Pandemic or not, this was eventually going to become a reality. Customers were always going to adopt these technologies; COVID-19 just accelerated that, pressuring the more printer/copier focused solution providers to diversify a lot more quickly than they thought they would need to.
New Revenue Streams
Managed IT
Based on how providers with managed IT businesses performed during the pandemic, it seems like the best space for consideration. As with print, managed IT is sticky and puts you in the core of your customers' business processes. Once you've got your foot in the door, it's easy to grow your presence inside those accounts.
There are typically three options for breaking into this field - build organically, buy in, or partner up. There really isn't a bad option. But our research found that native IT VAR/MSPs or providers that acquired an IT company accounted for a larger portion of respondents that grew by double digits during the pandemic than those who partnered.
No matter how you break in, the research suggests that a managed IT business is an excellent path to success. The managed IT market was valued at $215 billion in 2020, and is expected to grow at a CAGR of 12.5% through 2028, according to Grandview Research.
When BPO Media looked at performance in 2020, 33% of office technology businesses who saw increased sales during the pandemic offered IT. Keep in mind that 71% of businesses that didn't offer IT services saw double digit losses in the first half of 2020.
Security
The sudden rush toward digitized-everything in the cloud has created widespread security concerns. There is no shortage of reasons that your customers should be concerned. The number of security incidents grows every year, and the cost of dealing with them does, too. According to the Ponemon Institute, the average cost of a breach has increased 10% percent since last year. Customers are looking for answers. Our own research at BPO Media found that 67% of clients brought up work from home networks and document security solutions "extremely often" or "occasionally."
Customer interest aside, the cybersecurity services market is still very young, with plenty of room for growth. According to Grandview Research, the cybersecurity services market is expected to reach 192.7 billion by 2028, with a CAGR of 10.2% between 2020 and 2028. Our research found that nearly 20% of dealers who offer security experienced double-digit growth during 2020.
Hybrid Office and Remote Workflow Solutions
Hybrid work environments don't appear to be a Band-Aid for lockdowns - it's just the way things get done now. Our research found that half of all businesses will allow their employees to work from home at least one day a week. Nearly a quarter of all respondents said that they only have to come to the office when it's necessary. Only about a third of businesses will require employees to be in the building full-time. In other words, they are going to need solutions to handle workers who come and go, as well as those who are permanently at home or in the office.
Due to the pandemic, customers required remote work solutions so they could continue to operate through the lockdowns. Providers told BPO Media that 65% of clients asked about remote workflow collaboration tools "extremely often" or "occasionally." Providing solutions for your customers' immediate needs is never a bad idea.
VoIP
The VoIP space presents providers with an opportunity to make up for lost revenues in their printing business. Businesses will need a way to provide their employees with phone access as they bounce between their home and office. The hybrid office will play a big role in VoIP's growth. According to Global Market Insights Inc., the global VoIP Market will be worth $95 billion in 2027, with a CAGR of 15%. The North American market will be worth $15 billion alone.
Related: VOIP – What Office Technology Providers Need to Know
Our take
It's unlikely that these trends are a spike or a blip, and that things will go "back to normal" eventually. There is enormous pushback in the labor force to a mandatory, one-size-fits-all return to the office, and it appears as if many employers will oblige them - at least partially. That puts pressure on companies to accelerate their digital transformation efforts. Print volumes are being stifled as information processes are relegated to paperless, business process automation technologies.
---
RELATED Download 'The State of the 2021 Technology Buyer'
Understand the Current Landscape, Buyer Preferences, and the Opportunity for Technology Providers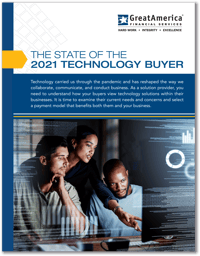 Solution providers need to understand how buyers view technology solutions within their businesses and examine their current needs, concerns, and buyer preferences. Download this whitepaper for valuable insights on the rapidly changing tech-buyer landscape.
---
Patricia Ames
Patricia Ames is senior analyst for BPO Media, which publishes The Imaging Channel and Workflow magazines. As a market analyst and industry consultant, Ames has worked for prominent consulting firms including KPMG and has more than 10 years experience in the imaging industry covering technology and business sectors. Ames has lived and worked in the United States, Southeast Asia and Europe and enjoys being a part of a global industry and community.