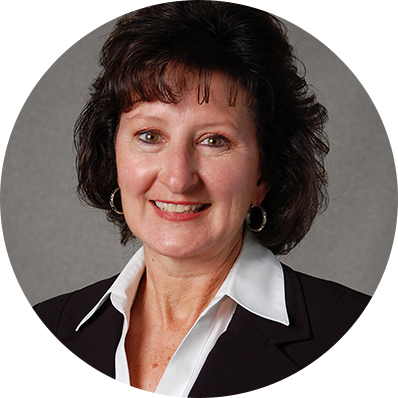 ---
It Always Comes Down to People
In business, it is often the people who are the difference between business success and business failure. Having the right people in the right seats - in the best of times and in the worst of times - matters.
Before the pandemic, you might have been in a growth mode and asking yourself, "Where can I find the best talent?", "What other positions do we need to be successful?" and "Who do I have on staff who can do that?"
When we were asked to socially distance and your customers' businesses closed, some of you had to make an immediate shift from growth mode to survival mode and ask the tough questions "What is the minimum staffing level we can support and remain viable at this time?" and "What roles can we combine to do more with less people?"
Both of these scenarios are tough. In one you want to make sure you're adding staff where it makes sense and bringing on people who will add value to your organization. In the other you are making very tough decisions involving people you've come to know, trust, and genuinely care about.
Using a process to evaluate the right people in the right seats doing the right things can be very helpful in good times and in bad. The Entrepreneurial Operating System® (EOS®) model allows you to:
Create an accountability chart clearly outlining the necessary roles needed to be successful
Analyze your existing people and potential candidates on your core values. Do they get it, want it and have capacity to do it?
Accountability Chart
The first step is to think about the structure of the organization to create an Accountability Chart. Take the people out of it at this step. Focus on the structure. The right structure can reduce complexity and create clarity holding only one person accountable for each major function (i.e. sales, marketing, operations, and finance) within the organization.
If two people are accountable, it is often that no one is accountable.
Using this chart and thinking only of the roles, not the people, determine what is needed to take your business to the next level, or in the case of the pandemic, what is needed to remain viable and deliver on customer commitments.
Right People and Right Fit
The next step is to take an objective look at your staff. Using set criteria can help eliminate some of the emotion from tough people decisions.
Do this step by looking at 2 key areas:
Are they the right people? Do they model your company's core values? In this step you will list each of your core values and evaluate each person against each core value. This will help you identify who are your culture champions and those who are eroding your desired culture.


Are they in the right seats? Now it's time to look at the people and place them in the right seats (the roles identified on the accountability chart).
Imagine you're traveling around the country promoting your business. You've rented an 18-passenger van and you'll be driving with your team for a month crossing the country. The right 18 people in the van will make it a memorable trip. The wrong 18 people (or even a wrong person or two) in the van will make it a nightmare.
To help you determine the right seats for each person consider their "Get It, Want It, Capacity for It (in EOS® speak, this is the "GWC")
Get It. Do they truly understand their role, the systems, the pace and how the job comes together? Do their natural behaviors match those required in the job?
Want It. Do they wake up each day excited to come in and hungry to make things happen?
Capacity for It. Do they have enough time to do their job well? Do they have the mental, physical and emotional capacity to do their job well?
Think about who can and will champion your culture and be accountable in each role to help your business be successful, no matter what mode (growth or survival) your business is in. It may be necessary to move the right person from the wrong seat to the right seat. There may be people who are neither the right person nor that you have a right seat for. These are tough decisions.
By using the same criteria for each person it allows you to objectively evaluate their ability to contribute to the long-term success of the business as well as the business needs today. Identify your super stars and high achievers using the criteria above. Identify those who can learn and become super stars and high achievers.
This same criteria can be used to assess potential candidates to join your team.
It's Always about People
Getting the right people in the right seat can make or break a business. Using a People Analyzer to analyze your current staff and potential candidates for core value fit, along with Get It, Want It, and Capacity for It will help make for a successful business and a memorable ride.
"You don't build a business. You build people and the people build the business." – Zig Ziglar
Want to learn more about the Entrepreneurial Operating System® (EOS®), simply click here for more information or reach out to pathshare@greatamerica.com.
Denise Miller
Denise Miller is a Senior Human Resources Consultant with PathShare® HR Services. She is a Society for Human Resource Management (SHRM) Certified Professional and holds an additional Talent Acquisition specialty credential allowing her to help GreatAmerica customers be more successful within their hiring process. Her certification with the Activity Vector Analysis (AVA) allows her to assist in assessing talent for behavioral fit within the role they are being considered. Denise regularly conducts Professional Selling Skills® sales training classes to help support consultative selling skills. Prior to joining the PathShare team in 2013 Denise spent 10 years in a sales role at GreatAmerica working directly with dealers in the office equipment industry helping them grow their customer base.