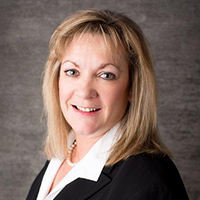 ---
5 Things Successful MPS Providers Evaluate When Selecting a Financing Partner
Financing is a great option for businesses that need to acquire state-of-the-art office technology equipment, but also need to maintain cash flow and avoid tying up capital in long-term non-liquid purchases. Imaging providers that offer financing services to their customers need to choose a reliable financing partner that offers services and solutions designed to fit their needs. As a managed print provider, your reputation with your customers is on the line.
It's important that you target institutions offering the perfect combination of flexible services and competitive solutions that meet your company's needs. The right finance partner will have long-term goals that align with your own – such as improving recurring revenue and increasing the enterprise value of your company.
5 Factors to Consider When Selecting an MPS Financing Partner
Consider the following five factors to determine whether your partner can be trusted to handle your customers' financed agreements with professionalism, while also displaying a high level of care for accuracy and attention to detail when handling complex and customized arrangements. The lessee is, after all, your customer first and foremost, so it is imperative that your finance company is as customer-centric as you are.
1. The Ability to Bundle & Bill for Products and Services
You should be able to rely on your finance partner to proactively suggest and educate you on the solutions that will improve your customers' overall experience. In most cases, your customers will have a variety of different needs, requiring you to come up with flexible invoicing solutions. If bundling is a part of your go-to-market strategy, a good financing partner can help you do it right. There is no one-size-fits-all-solution, so it's important that they are equipped to create customized, single invoice solutions, bundling products, services, and supplies in ways that cover a broad spectrum of unique customer needs.
The realm of managed print is especially loaded with scenarios where specialized invoicing would be of great use. For example, say you have a customer with varied print fleets in different locations. An invoice that bundles together the costs for products, services, and supplies, and groups these charges by location, could really help streamline things for your customer.
And what about those who are either doing their own billing, or working with a less advanced financing institution? These MPS providers may be billing for their equipment on one invoice, their supplies on a second, and their services on a third. A capable financing institution will have the expertise necessary to bundle all three onto a single invoice.
Finally, Managed Print Providers typically have other complex billing needs, like billing for overage charges or escalation fees. Your finance partner should be equipped to bundle these into your invoice.
2. Willingness to Finance the Ancillary Services You Offer
Today's most successful imaging providers offer more than printers, scanners, and multifunction devices to their customers. They offer managed services, cybersecurity solutions, document management, and workflow automation support that helps their customers save money and improve productivity.
If your financing partner won't finance the entire spectrum of services you offer, it will make it that much more difficult to truly meet the needs of your customer, not to mention, you'll miss out on opportunities for additional revenue streams. The financial institution you select must be a partner who is ready to develop creative solutions that serve the unique and complex needs of your customers.
3. Ability to Build Flexible, Creative Programs In A Timely Matter
Without flexibility, you can easily lose lucrative customer contracts to competing print providers who are better equipped to cater directly to their needs.
Evaluate your prospective partners; are they nimble and creative in how they help you craft program agreements that meet your MPS customer demands? Do they have the resources available in order to provide quick turnarounds, while still being thoughtful, flexible and innovative in the program agreements they build for you?
The best finance partners understand that they must stay open minded as they create your program in order to help you close more managed print deals.
4. The Total Cost of Financial Solutions
Evaluating the total cost of financial solutions is key to determining whether your relationship with your financial provider generates sustainable long-term value.
The "Total Cost" is more than just the initial "out" cost, or the cost of the equipment itself. You must also consider the costs associated with the end of a contract, and also the value of top-notch customer service.
When it comes to calculating the total cost, it is true that some finance companies may provide a low rate up front. But be skeptical. This is usually too good to be true. Those operating in this manner may incorporate unexpected fees during or after the lease term to make up for the low upfront costs. Rigid fee structures can quickly erode any sense of trust your customers have with you, making it difficult to maintain a positive working relationship moving forward.
And you can't put a price on customer experience. It absolutely costs more money to earn a new customer than it does to retain one you already have. Choosing a partner that is as committed to customer service as you are, and who is committed to staying one step ahead by providing up-and-coming solutions for your customers, will cultivate sticky relationships, making it easier to retain them.
Instead of basing your decision on rate alone, consider what you will pay over the entire life of the contract. Honest, transparent financial companies may have a higher upfront cost, but you may save money in the long run by avoiding unexpected fees, maintaining your reputation, and keeping your customers happy.
5. Integrations
As you scale your MPS operation, you may need to do more with the same amount of resources. If your finance company is a leader in technology integrations with leading software suppliers, you'll gain efficiencies to help you grow while remaining operationally efficient. Technology integrations with your system/s of choice help you reduce or even eliminate the manual steps traditionally required, which minimizes the overall administrative expense. Consider your efforts to bill meters. A good finance partner should utilize the technology necessary to extract invoice and meter information without any manual work. As a result, you'll notice billing errors are being prevented through automated usage and maintenance validation. Automated cash posting and contract validation can also help your admin team increase their accuracy and free up their time for revenue generating activity. Dealers we've worked with have seen extreme savings in their administrative expense with our technology integrations.
Select a Financial Partner That Represents Your Brand
You are not a cookie-cutter business and growing your MPS offering will require much more than a cookie-cutter solution. Choose a financial partner that can craft a program which meets the precise needs of your customers, while employing terms and conditions that are beneficial to your bottom line.
When you and your financing partner share similar cultural values that speak to your customers' needs, you become more effective at converting them to your cause. Remember that you are choosing an organization to represent your company's integrity and competence throughout the lifespan of your relationship with them. Be mindful as you make your decision.
If you're looking for flexible financing deals on top-of-the-line imaging equipment, GreatAmerica can help you. Talk to one of our financing experts to find out how!
Carrie Witham
Carrie Witham is a Regional Director of Sales with a GreatAmerica Financial Services for the Southeast region. Carrie supports the Office Equipment industry by offering financing solutions and value-add business services to help build financial programs that help differentiate, close more sales and build recurring revenue streams. Carrie has been with GreatAmerica since 2003 and has close to 20 years in the financing industry. In her spare time, Carrie enjoys spending time with her family and spoiling her new grandson.