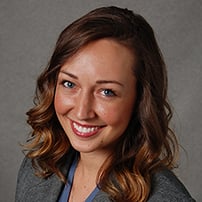 ---
7 Signs Your Culture Needs a Little TLC
For years, I have attempted to add vitamins to the daily cadence of my life. I've read the articles, been blasted with statistics about women, health, and the need to add these supplements to my diet; and I truly do want to be better, faster, stronger, and healthier for today and into the future.
Yet somehow it seems to be among the first things to be set aside when life gets hectic; when I'm sprinting out the door in the morning, when I have packed days from sun up to sun down, or when I'm driving to work and I remember, "Shoot, I forgot to take my vitamins!" But, I know there is always tomorrow, and it's always tomorrow I will take them.
My behavior completely changes when I'm in pain, there is no waiting until tomorrow. Absolutely nothing can keep me away from a painkiller; headache, aching back, sore legs… you name it, I'm taking care of it now! I have to-go Advil in my purse, a bottle in my desk at work, and I wouldn't think twice about stopping by a gas station to pick some up if it meant making the pain stop.
Why is it easier to do what stops the pain rather than do what will put me in a better position to avoid pain?
We do the same thing every day in our organizations. We are so busy working in the business that we don't take time to work on the business. We find ourselves treating some of the most important aspects of our businesses, like culture, as though it is a vitamin; optional and not urgent. The truth is, a strong positive organizational culture can help us avoid most of the pain we experience in our businesses altogether. And besides, we all know, regardless of how many short-term painkillers we use or how frequently we use them, for ourselves or our business, we are treating a symptom instead of the underlying issue. We put our minds at ease by thinking we'll get to it tomorrow.
Just like our health, company cultures fail to thrive when we don't focus on making them better, and reaching for the painkillers is an indicator that your culture is in need of some TLC.
So, where is the pain are you experiencing? To determine if your company culture could use a little TLC, begin with an assessment, and ask yourself these questions:
Are you experiencing turnover?

"Highly engaged employees are 87% less likely to leave the company they work" Quoted from PeopleSpark

Is it hard to attract qualified candidates when you have a job opening?

Have you had a potential new hire turn down your offer, even after several interviews?

Do you feel like your employees take a higher number of sick days?

Do your expectations differ from your employees' level of motivation?

Are your customer experiences less than what you'd like to deliver?

Do you feel like your leaders and managers are rowing the same boat as you or is your team going in different directions?
Instead of taking a handful of painkillers for these pain points, consider focusing on cultivating a healthy corporate culture to support your business goals and future growth. It's like taking your vitamins consistently; a steady, measured approach leads to long term success.
Start by mapping out your plan to a healthy culture:
Create your unique "Why" to get everyone rowing the boat in the same direction

Assess your current culture to identify weaknesses, pain points and strengths

Define your desired culture by identifying specific values and behaviors

Close the gap between your current and desired culture by aligning every part of your organization. This is key. It's like identifying your specific deficiency and focusing on taking the vitamins which will help strengthen that particular area. In an organization it might be creating hiring practices that bring in good culture 'fits', building processes that reward the type of behaviors you want to see, or designing communication systems that reinforce your cultural values.
Cultivating company culture is a business vitamin that can eliminate the need for business painkillers. It takes time, discipline and focus but the long-term corporate health benefits for you and your employees make focusing on your culture well worth it! I encourage you to not wait until tomorrow, start working on your culture today.
Resources:
Attend the BTA National Conference and listen to Dealers, like you, discuss a strong culture's impact on the implementation of new solutions & strategies—a Dealer Panel, moderated by Jennie Fisher. Click here to register.
Want to learn more about how to cultivate a culture of success? Visit www.greatamerica.com/pathshare/cultivating-culture. Our PathShare HR Services team specializes in helping office equipment dealers build the right culture for their business.
Arial Harland
Arial Harland is a Human Resources professional leading GreatAmerica Financial Services Talent Acquisition efforts, where she provides strategic leadership in the areas of employment branding, position advertising, candidate sourcing, employment testing, interviewing, assessments, and college relations. Arial is certified by the Society for Human Resource Management as a Senior Certified Professional (SHRM-SCP), and she is a certified AVA Analyst and Predictive Index master. She obtained her Bachelor of Arts in Organizational Sciences and Psychology at Coe College and her Master of Organizational Leadership through St. Ambrose University. Arial was named an industry "Difference Maker" in ENX Magazine and was also named as an industry "Young Influencer" in The Cannata Report in 2018.