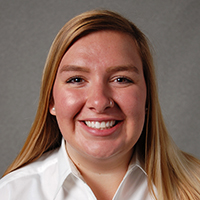 ---
Are You Providing Worthwhile Internships?
Whether you already have an internship program, or have not yet created one, it can't hurt to take a little bit of time to think about this question.
This summer, I have had the pleasure of being the marketing intern in the Office Equipment Group here at GreatAmerica. I can't say working in the office equipment industry was ever something I dreamed of as a little girl, but it turned out to be quite fascinating.
As a rising junior in college, I may not have all of the answers, but I have learned a lot through my internship experience here. I asked some of our industry partners, as well as other interns, what they think encapsulates a "worthwhile internship." Through these conversations, as well as my experience, I have compiled a list of questions that you should be able to ask your interns and receive a confident "yes!" in response.
Do you feel as though you received enough training when you started with the company?

Some people think training interns is unnecessary because they are often only at the company temporarily, but I think training interns is crucial. This not only helps interns be more efficient in their role, but it can also help them better understand the company as a whole. Short term, this is a great opportunity for the interns to learn more about the company's expectations of them, as well as finding out what the intern hopes to learn from their experience. Long term, this could ease the transition if you decide to hire the intern full time. It could also help refine your training curriculum if you ask for feedback.

Do you feel like a member of the team?

You want to help your interns feel more included as a true employee and not just "summer help." This is important because all of the interns I talked to said this is one of the top things they look for in an internship experience. It can be as simple as inviting them to meetings with people from various departments or asking their opinion about a project. This can help interns feel more valued while also contributing meaningfully to your business. Interns offer a fresh perspective and are energized, optimistic, and ready to learn.

Do you feel like this experience is making you better prepared for the future?

This does not mean the internship needs to be directly related to their major in school. In fact, I think it can be really helpful for the intern to NOT be hired based on major. This exposure allows them to experience a greater variety of potential career options. Educational experience and career choice are not always related and it is important to help the interns recognize that early on. Give them an opportunity to explore their interests and allow them to eliminate ones that may not suit them well. This makes it so the interns are not only better prepared for the workforce, but you in turn, can utilize your interns' skillsets across a broader range of tasks within your business.
Internships should be an opportunity for the intern to learn through experiences and for your company to gain valuable new ideas and viewpoints, in addition to receiving help with the workload.
Before you hire your next intern, consider these questions to ensure you are providing a worthwhile internship experience – one that consists of meaningful work and not just fetching dry cleaning and coffee for the office.
Amelia Rodriguez
Amelia Rodriguez is a marketing intern in the Office Equipment Group at GreatAmerica. She is a rising Junior at the University of Iowa majoring in Enterprise Leadership and minoring in Spanish, while also working towards a certificate in Leadership Studies. Amelia is passionate about entrepreneurship, fashion, and empowering others.