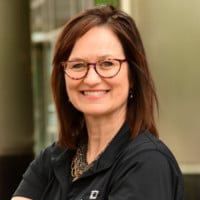 ---
Customer Friction & the Flywheel: Delighting Your Customer in 2018
I recently attended Hubspot Inbound 2018, which is like the Lollapalooza of marketing. This year, a record 24,000 attendees flooded the Boston Convention & Exhibition Center to get inspired, network and learn how to grow their businesses via sales and marketing—specifically digital, inbound sales and marketing. It's been fun to see office equipment dealers attend the conference each of the three years I've been there. It's a sign to me that our office equipment industry understands it needs to evolve—including how we interact with prospects and customers in the digital era. Before I highlight a few takeaways from this year's Inbound conference, let me review what 'inbound' even means and why office technology dealers are paying attention to it.
So What Is Inbound Anyway?
Traditional marketing efforts have mainly included mediums such as print ads, TV and radio commercials. This is outbound marketing. With those mediums, we blast out a message and hope to reach a portion of our target audience. Today, internet and digital technologies have changed everything. On average, customers are nearly 60% of the way through the purchase decision-making process before contacting a sales rep. Buyers search the internet to find answers to their questions and our companies want to be the ones found when they do this. Herein enters "inbound" marketing.
According to Hubspot: Inbound is a method of attracting, engaging, and delighting people to grow a business that provides value and builds trust. As technology shifts, inbound guides an approach to doing business in a human and helpful way.
There are three stages in the inbound methodology:
Our businesses can use this methodology to build trust, credibility, and momentum. It's our job to add value at every touch point in our customer's journey with us.
At this year's Hubspot Inbound event, there was no shortage of training and education around sales and marketing---over 250 sessions from which to choose, in fact! The theme that many speakers in the sessions I attended referenced, was the concept Hubspot CEO, Brian Halligan, introduced in his Keynote address. It relates to the sales and marketing process and the importance of taking care of your current customers. We know this is important to office equipment dealers, because every year we have conducted a Dealer Survey, one of the top priorities/challenges is Customer Retention/Upgrading Customers.
Importance of Current Customer Satisfaction to Future Growth; Funnel to Flywheel
At his Keynote address, Hubspot's CEO, Brian Halligan, announced, slightly quippy, that Hubspot decided to retire the sales-marketing funnel. Upon retiring said funnel, he introduced a new model for sales and business growth, the flywheel.
His reasoning? Customers are not just an output, as seen in the traditional funnel. Current customers are inputs to our new customers; consider inputs like referrals and online reviews. With the circular nature of the flywheel, this input creates a sense of leverage and momentum. This momentum keeps the flywheel spinning. After all, our companies are not starting from scratch each quarter. This is why in the flywheel, growth is at the center. The bigger and faster your flywheel the greater your speed of growth.

Reducing Customer Friction
Momentum creates friction in this model. Halligan spoke at length about the importance of reducing customer friction to our business growth. This hit home for me. At GreatAmerica, we are constantly trying to take our customer experience to the next level. We love it when our customers refer to it as, "The GreatAmerica Experience". In these changing times, all businesses are challenged to examine each touchpoint with prospects and customers and understand how to remove the friction and make it simple.
Delighting the Customer
Back in the day, sales reps had a lot of leverage to create trust. Halligen reflected that back in 2005/06 it shifted to marketing, as the sales rep and prospect had the same information at the same time. Today it's shifting again. It is shifting to delighting our customers. This is the biggest return on our efforts today. He warned it is a mistake to assign this to the service department. No, we must get the whole company behind it – and especially sales and marketing. We all must maximize customer delight and word-of-mouth.
Big Era Shift
Friction is the new enemy. We must provide information to our customers when they want it and using the channels they prefer. Today, 20% of customer interactions are self-service. In the future, 80% of your customer interactions will be self-service. Additionally, today, IT tends to increase employee efficiency, whereas tomorrow, IT will increase the customer's efficiency. This resonated with me in thinking about our emphasis at GreatAmerica on technology integrations that help save time/money and reduce errors for our office technology dealers. We've streamlined many steps in the office equipment leasing process through these automations and this emphasis to help our customers is only going to increase. If you want to disrupt, use low friction!
Whether your office technology business is ready to adopt an inbound sales and marketing strategy today or not, the philosophy of Hubspot's Flywheel can make sense for your business. Find ways to nurture prospects and customers, giving them the information they need, when they need it. Encourage word of mouth enabling current customers to share their positive experiences, and focus your entire organization on reducing friction. What if you held cross functional "focus group" like meetings with your team and explored the answers to questions like, 'In what ways can we reduce friction for our customers—at each touchpoint?' or 'In what ways can we reduce friction in our service delivery?' And finally, if you have ideas for GreatAmerica on how we can reduce friction and make life easier for you—we'd love to hear them. Email me at communications@greatamerica.com or give me a call at 1-800-234-8787.
Josie Heskje
Josie Heskje is Director, Strategic Marketing for the Office Equipment Group at GreatAmerica Financial Services. Using over 20 years of marketing experience, she helps guide the strategic marketing direction of the Office Equipment Group, and is responsible for the marketing and public relations planning and execution for the business unit. She is the current Marketing & Communications Chair of the Managed Print Services Association (MPSA) and was awarded a 2018 Global MPSA MPS Leadership Award for "Outstanding MPS Contribution" for an individual. She was also named an industry "Difference Maker" in ENX Magazine in both 2015 and 2017.