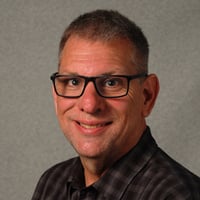 ---
Dale Carnegie Skills for Success: A Professional Development Program with Impact
While reading through some articles recently, one in particular caught my attention and caused me to chuckle. It was aptly titled "Why are soft skills so hard to learn?"
My first thought was, "how true." As the Leader of Learning and Development at GreatAmerica Financial Services, I've asked myself this question time and time again, and I think it's one that any business owner or leader can relate to.
When it comes to training for a job role, it's easy to get caught up and overly focused on developing the technical skills that a job may require. For instance, many of our office equipment dealers invest in the Professional Selling Skills workshops offered through the GreatAmerica PathShare® HR Services Program. These workshops are designed to help our dealers develop well-defined and consistent sales processes. However, the technical skills are just half of the equation – to be truly successful as an office equipment sales rep, or in business in general, mastering the art of relationship building is key.
Soft Skills in the Workplace
"People buy from people." While this is an age-old saying in business, it holds true even today. Relationship building is essential to all facets of your business. Whether it be the sales representative's initial contact with the customer, a service technician on a service call, or any person that answers the phone when your customer calls in, all areas of your business are reliant on your team member's ability to build relationships.
In most cases, teaching and developing the technical skills needed to be successful in a role is actually the easy part. Teaching skills like building rewarding relationships with co-workers or customers, however, is not always so straight-forward. In the fast-paced environment we work in today, the ability to develop relationships, manage stress and adapt to change, is just as important as developing the technical skills.
Staff Training & Development for Soft Skills
Soft skills are key in delivering the high quality GreatAmerica Experience we've become known for. One methodology we've used to help us develop and maintain these skills is Dale Carnegie's program. For many years, we've used his course, Dale Carnegie Skills for Success, to help our team members grow and excel in this area.
From the course description itself:
"This course will help you master the communication skills necessary to strengthen interpersonal relationships, develop a commanding attitude, and instill confidence and enthusiasm in your workplace. This course gives you the human relations skills to thrive in any setting."
Staff Training and Development with Dale Carnegie
We have utilized the public eight-week course (three and half hour sessions once a week) for many years. It has helped team members in roles spanning our organization to develop relationship building skills. We have seen a positive impact on the relationships we build with our customers and on the culture of our organization. In addition to improving our customer relationship skills, the program has also helped us to strengthen relationships between co-workers making for an enjoyable and collaborative working environment.
While the course delivers countless takeaways, there are a few areas in particular that have really brought us value and made an impact in our day to day work:
Presentation Skills
When you think about the quality of the interactions you have with team members and customers, success is measured by how effectively you are able to communicate ideas and influence them. Most people aren't natural public speakers, but as a professional, it's important to develop this skillset in order to build your credibility, not just with your customers, but with your coworkers too.
As a part of the Dale Carnegie Program, participants are required to give a presentation demonstrating a Dale Carnegie principle, allowing them a safe space to practice and develop these important skills.
Increasing Self-Confidence
Week two of the training focuses on using your experience to communicate more confidently. Do you have an employee that has great ideas but lacks the confidence to speak up? We've found that many of our team members who have gone through this training come back with strategies and the courage to speak up so they can help improve the processes in our business.
Disagreeing Agreeably
I attended the training program in November of 2016 and found the biggest takeaway for me was learning how to "disagree agreeably." When building relationships, the way you approach others will play a huge role in your success. When you hear words like "but," "however," or "nevertheless," that's usually a cue that the lines of communication are shutting down. At this point, it becomes difficult to exchange ideas effectively.
Dale Carnegie teaches techniques for keeping communication open even when you disagree with someone. The process consists of three steps:
Think: What do I think? Why do I think that? What evidence do I have?

Cushion: Acknowledge their idea in a friendly way and don't agree or disagree.

Speak: Use evidence to indicate why you believe what you do.
By using this process, the lines of communication will remain open and you retain the ability to have an open exchange of ideas. Whether it be your customer or co-worker, making an effort to understand what is important to them and presenting your ideas in a way that takes their point of view into consideration will go a long way toward gaining buy-in and strengthening your relationships.
Like any staff development opportunity, participants will get out of it what they put in. The professional development training does require a time commitment and a financial investment. However, we've found the return is well worth the initial investment. GreatAmerica has seen happier, more confident employees that are highly skilled at building strong, mutually rewarding relationships with customers, and with each other.
Learn more about Dale Carnegie Training by visiting their website: https://www.dalecarnegie.com/en/approach/process