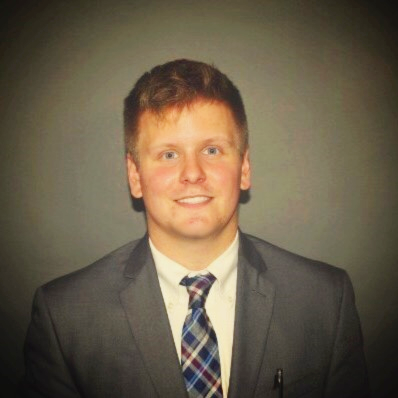 ---
Four Ways to Create Value for Your Interns
Internships in business are a win-win. Through my marketing internship this summer at GreatAmerica, I have gained so much invaluable experience that I can apply to my work after college. GreatAmerica also benefits from internships by bringing in hard working college students that are eager to help the company in any way possible.
If your business is considering adding internships or currently has them, read on to learn the four most valuable ways to utilize internships in your business. Help create value for your company by creating value for your new employees/interns.
Assign Meaningful Projects
The best part of this internship is being challenged and put into environments where I can learn something new. I value the ongoing projects that not only give me the opportunity to learn, but also benefit the company.
Give your interns a challenge they can work on with others and tackle new obstacles. For example, I am currently working with a group of interns for a "Credit Challenge" competition where we must research a specific industry and share valuable insight with the company's credit analysts about that industry.
Whether the project was exciting, or tedious, I found value in every assignment. Each opportunity serves a purpose that benefits the company in the long run. These "real" projects help us interns feel more connected with the company. What is most important is that your intern is able to identify how meaningful each of those projects are to the company.
Invite Interns to Company Events
You may be hesitant to invite temporary employees or interns to company sponsored events. Invite them! It makes them feel connected with other co-workers and more connected employees work harder. One of the best experiences so far through my internship was attending the company's annual awards ceremony. I was shocked interns were even invited, and took advantage of the opportunity. The event was amazing and made me feel that much closer to my co-workers and the company as a whole.
Check In Weekly
An overlooked quality of a great company to work for is whether or not team leaders check-in with their interns to see how they are doing. These check-ins can be valuable to see if an intern has any questions, how they are doing on their projects, or simply checking to see how their day is going. Regular check-ins allow me to update my team on projects I'm working on, and ask questions if needed. Be careful to not turn check-ins into micromanagement. No one likes having someone looking over their shoulder 24/7. Give interns the time and space to complete the work on their own without smothering them. You will see more progress on projects assigned to an intern if you let them work on it at their own reasonable pace.
Invite Interns to Relevant Meetings
My favorite thing about this internship is the variety of meetings I have been invited to attend. At first, new hires may not have much to contribute to meetings, but the exposure provides a better understanding of processes and upcoming projects. Attending meetings allows interns to sit and observe not only what a meeting looks like within their function, but what topics and projects are being discussed among other employees and leaders. It also teaches proper meeting etiquette and how to effectively plan for meetings.
Looking back at my first few months with GreatAmerica, these are just four of the most valuable things our company does that helps me succeed not only as an individual, but as a member of a team working towards one goal. By creating value for your interns and new hires you are also creating value for yourself and the company.
Drew Wedewer
Drew Wedewer is a summer marketing intern on the OEG marketing team with GreatAmerica Financial Services. Drew is a student at the University of Iowa majoring in marketing and will be graduating in December of 2017. Drew is very passionate about all aspects of marketing and is an active member of the American Marketing Association. In his free time, Drew enjoys watching baseball, listening to music and running.