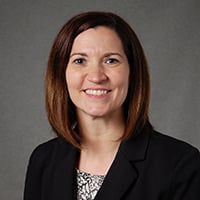 ---
Customer Experience: How can we be easier to do business with?
Note: this is the first in a series of blogs on the topic of customer experience and ease of use.
We've all heard the stats, it is anywhere from five to twenty five times more expensive to attract a new customer than to keep a current one. As we mentioned in last week's blog, How Many Leads Do You Really Need?, gaining net new customers is a top challenge for office equipment dealers and an obvious opportunity for growth. That said, current customers are gold. In a competitive landscape like today, a key area of focus needs to be on the overall customer experience to continue to earn repeat business. After all, 25% of customers will switch providers after just one negative experience. And who can afford that?
---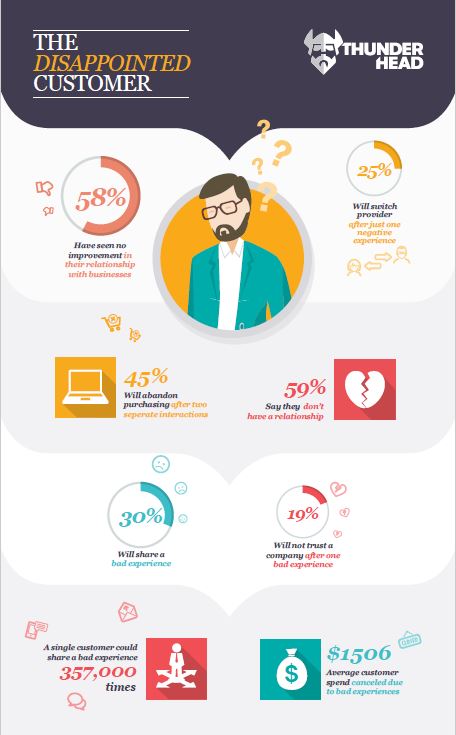 Source: https://www.thunderhead.com/the-cost-of-crappy-customer-experiences-infographic/
---
Customer experience is defined as your customers' perception of how the company treats them. Here, it is essential to know the preferences of your customers and then use this knowledge to customize your service, while making them feel like you are very easy to do business with.
At GreatAmerica we have focused on "ease of use" by structuring our business in cross-functional teams that are focused on a specific territory of customers. While the sales representative has the primary responsibility of cultivating the relationship with our customers, they know that they have to leverage their team to deliver a complete financing solution. Our team members have areas of expertise and are knowledgeable in all of the general procedures of the team to be able to offer a high service level. Our goal is when a customer calls, emails or uses our online tools, they feel they can easily get the answer they are looking for.
To continue to hone our focus on the customer experience, we invited a trainer, Jennifer Blackmon, from The Ritz Carlton Leadership Center to our organization and we were reminded we need to have our "radar on and antenna up" to listen for the unexpressed needs of our customers. This can be found in the tone of their voice, the way a question is worded or the delay in a response.
Here are some areas our business is examining to ensure the customer experience continues to help us retain current customers and encourage them to refer others to us:
Multi-channel communication options: online, social media, offline, etc.—Customers have different mediums they prefer using to communicate and they want a consistent experience across these mediums, which can be a challenge to maintain.
Mobile experience is a high priority—95% of Americans now own a cellphone of some kind. Customers appreciate convenience and the mobile experience allows for faster communication and therefore quicker results. A recent product we launched to address this opportunity is SnappShot, a mobile App allowing your sales reps to create a quote or enter a credit application from their phone, while in the field.
Self-service is continuing to gain interest—customers are interested in the opportunity to access resources themselves, which can also improve the process and pace of results. Between our 24/7 accessible online portal and our focus on technology integrations, we are dedicated to helping our customers do business when and where they desire.
Knowledge of your customer—to deliver customized service you have to know your customers even better. A CRM tool can be a great first step in helping you leverage how you store and access these customer preferences.
As you review these areas, a common theme is a continued focus on the ease of doing business for your customer. We recognize customers will always want to communicate in different ways, however, having a consistent experience will help engage your employees and keep your customers for life. Perhaps more importantly, we must all be dedicated to evolving the way we approach making our businesses easy with which to do business!
Kate Lyon
Kate joined GreatAmerica in 2003 in Sales. Since then, she has held positions as a Team Leader, Sales Support Leader and Director of Operations. Her primary responsibilities include indirect leadership of nine OEG Teams, risk and analysis, operational strategic initiatives, and continual improvement initiatives. Kate has a BBA in Marketing and Communications and is currently pursuing her MBA.