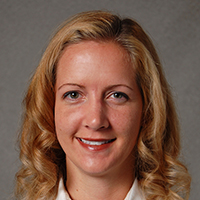 ---
How Cost Per Image or Cost Per Copy Works and Why Dealers Are Changing Their Views On It
Inventive trends are nothing new in the office technology world. As someone who has been working in this field on the finance side for nearly 15 years, I've seen and heard a lot about what sales reps, managers and owners are doing and thinking about to differentiate their business pra
ctices from the competition. It's one of the exciting things I enjoy about our industry!
One of those early practices horribly administered was the ability to bill and collect service money with the lease payment. Even though Cost Per Image (CPI, also known in the past as Cost
Per Copy) deals have been around forever, an increasing number of small- to medium-sized businesses are beginning to offer this program as new technology makes it easier to push meter reads to the finance partner. The past stigma of companies not selling or administering CPI/CPC deals well seems to have healed over time.
Here's how CPI works [click on the video below to view]:


Dealerships that once sold against service money and lease payments billed together are now switching their tune with a simple question at the end of the sale: "Would you prefer one invoice or two?" End-users excitedly respond that they would much rather pay one invoice each month.
Why are owners choosing the CPI path that haven't in the past? The top three reasons I hear from business owners are:
Customer protection - Office technology dealers often tell me the easiest account to steal from the competition is the customer-owned copy machine that has been in place so long it has yellowed! While the hardest contract to replace is the new lease with the maintenance money bundled in, because the remaining stream of payments is too high to absorb into a replacement machine.
Saving administration expenses as they grow - Controlling administration expenses are essential for overall profitability. With the latest technology and integration enhancements, a bundled payment will allow us to do the billing and collecting for you at no extra charge so that you can use your own business resources for other key initiatives.
Lessees are requesting ONE invoice to pay each month - Office technology dealers are often surprised how grateful lessees are to be able to reduce the number of invoices paid each month. Owners tell me this makes the closing process easier because they are providing convenience and cost savings to their customer.
---
Dear Ms. Customer, would you prefer to receive multiple invoices?
...or ONE invoice?
---
The move in this direction is almost necessary for some owners today, yet made easier if some of the processes are automated with technology.
Each month, GreatAmerica bills tens of millions of dollars in dealer pass-through money on over 1,200 contracts that bill some form of maintenance. We created this short video above to share how the process works—we hope you find it useful!
Resources:
You may enjoy watching a past video blog on the Misconceptions of Bundling: https://www.greatamerica.com/office-equipment-blog/what-are-the-common-misconceptions-of-bundling.aspx
Theresa Bries
Theresa Bries, Vendor Relationship Manager at GreatAmerica, was hired as a sales representative in the office equipment division of GreatAmerica in 2003 and has spent nearly 15 years helping small to medium sized vendors create customized financing solutions for their customers. She is very involved in the small Iowa community in which she resides with her husband and two children. Theresa graduated from Mount Mercy College in 2004 with a Bachelor of Business Administration in Marketing and Administrative Management.