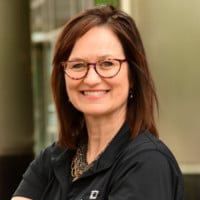 ---
How to Execute Your Most Important Goals
Tips Shared on The 4 Disciplines of Execution by our National Sales Meeting Speaker from Franklin Covey
You have goals to achieve in your business—we all do. The questions are: do your managers know the most important ones? Are they trying to achieve so many goals that n
one get the attention they deserve? Do they know which activities are the most crucial for goal attainment? Are their teams being held accountable to achieve those goals?
We recently held our National Sales Meeting at our headquarters. Our format is typically to bring in a guest speaker to tea
ch us something that will help improve our odds of success in the coming year and then celebrate the achievements of those sales professionals in our organization that attained or exceeded their goals. We've had speakers present on "the new sales pipeline", effective prospecting, and business acumen. This year, our leaders focused on something quite different. They focused on our team's ability to execute on the most important goals. A proven process for ensuring that our most important goals get achieved this year: The 4 Disciplines of Execution, introduced by Franklin Covey.
"To me, ideas are worth nothing unless executed. They are just a multiplier. Execution is worth millions."

– Steve Jobs, Apple
Before I get into explaining The 4 Disciplines of Execution, our speaker, Jeff Downs with Franklin Covey, set the stage for us and it resonated with me. There is a difference between our time spent on making behavioral change related to an important goal and time spent on working on the urgent matters of the day. He described our typical day – how it's filled with "the whirlwind". These are the essential things we all need to do to keep our businesses running. They have a sense of urgency. Helping customers with immediate requests, administering orders, and making sales calls.
"It is not enough to be busy. So are the ants. The question is: What are we busy about?"

–Henry David Thoreau
We will spend 90% of our time "maintaining the whirlwind", but it's how we treat the remaining 10% that makes all the difference. Where should we spend that 10%? Jeff advised we should spend it on the thing (yes one thing – MAYBE two) that is critical to our success, and that has a gap in current execution. This is something that will require behavioral change and can lead to transformation in our business.
This 10% is what Jeff called spending time on our Wildly Important Goals (WIGs). If you're treating everything like a WIG, then nothing is important. We've all been there—trying to prioritize five or six strategic projects or goals. And what happens? None of them get the attention they deserve and we struggle to move any of them forward at a pace that leads to transformation and big results.
Franklin Covey isn't suggesting that we forget about the rest our operational duties—but rather narrow our focus so that we can make meaningful headway on what needs to improve.
"There will always be more good ideas than there is capacity to execute."

– Chris McChesney, Co-author of The 4 Disciplines of Execution
If you'd like to help your team focus on the Wildly Important and execute better, then read on.
The 4 Disciplines of Execution:
1 – Identify and Call Out Your Wildly Important Goal(s): To define a Wildly Important Goal (WIG), you must examine where you are today and where you want to be—and by when. If you come up with a company WIG, ensure that your team WIGs help support the overall company WIGs. We discovered that if our WIG is big and broad, it helps to break it down a bit, or it can get too overwhelming.
2 – Act on the Lead Measures: This was very new to me. There are two different measures, and we typically fixate on the lag measure – the thing that tells you that you've attained your goal. By focusing more on the lead measures instead, we can track how well we are progressing toward our goal. The lead measures are daily or weekly actions that will lead to your goal, if completed properly. Lead measures should be able to be influenced by and predictive of the lag measure.
Here's an example:
If the WIG is to "Lose 10 pounds by December 31, 2018", then one of your lead measures might be something like, "Reduce daily calorie intake to 2,000 calories per day, and increase exercise to 30 minutes 3-4 times per week." This is something that you could get going on right away, measure and control it, work on it daily, and in the end, hopefully see it impact your weight loss goal.
As you try to come up with your lead measure, consider:
Is this something we are already doing well? If not, it could be a good lead measure.

Are your colleagues stating things like, "We should be doing this already!" But if you're NOT already doing it – then it could be a good lead measure.

Lead measure can be harder to measure than lag measures, but can more easily influence the goal.

Do not focus on the lead measure; it's not your goal. Act on the lead measure in order to increase your focus on your WIG.

There is usually a quality component to lead measures. Does it have enough quality to help move you towards your WIG attainment?

Think about how urgent the lead measure needs to be. Do you need to achieve things daily, weekly or monthly?
3 – Keep a Compelling Scoreboard: People play differently when you keep score. It's human nature! And the right scoreboard will motivate your team members to win. Now that you have the lead and lag measures in place, it's time to make them visible so that the team can see the progress in real time. This is all about team engagement, so it's critical to have the team members create the scoreboard. If the team members know the score and influence the lead measures, which in turn are moving the lag measure in the right direction—the work is fun and satisfying.
Consider these factors when creating your scoreboard:
Keep it simple

Make it highly visible to the team

Have the right lead and lag measures

Ensure it tells us immediately if we are winning or losing
4 – Create a Cadence of Accountability: A short 15-20 minute weekly meeting will help course-correct and keep each other accountable. Each team member reports on what they've done to move things closer to the lag measure of the WIG that past week and what they will do in the coming week. The items reported must be aligned with the goal so that they move the scoreboard. They must be timely in that they will be completed in the upcoming week. As a team you'll review the scoreboard first, then each member will report on their commitments made or missed in the past week and verbalize their commitments for the coming week. By committing to each other, and not just the boss, commitments become more personal. This weekly cadence helps keep focus and ensures you're less likely to get sucked back into the whirlwind!
As your team members think about what they will report each week, consider "SAT":
S = Specific: what you will do, when you will do it and the intended outcome

A = Aligned: your action will move the scoreboard

T = Timely: it will be completed in the coming week
We've just begun our journey at GreatAmerica utilizing this approach to execute more effectively and I'm excited to see where we'll be a year from now because of it. As you think about your dealership's goals and how your team members are, or aren't, focused on the Wildly Important – consider The 4 Disciplines of Execution® by Franklin Covey. It's a proven process that has been tested by hundreds of companies over the years, so it's likely worth a try. And no, I don't get a commission for plugging them. I just know how busy all of our dealers are, how many competing priorities you have, and was impressed by this approach. Good luck with executing your most important goals this year!
Resources - For more information related to achieving goals, check out this blog: Four Common Pitfalls in Strategic Planning
Josie Heskje
Josie Heskje is Director, Strategic Marketing for the Office Equipment Group at GreatAmerica Financial Services. Using over 20 years of marketing experience, she helps guide the strategic marketing direction of the Office Equipment Group, and is responsible for the marketing and public relations planning and execution for the business unit. She is the current Marketing & Communications Chair of the Managed Print Services Association (MPSA) and was awarded a 2018 Global MPSA MPS Leadership Award for "Outstanding MPS Contribution" for an individual. She was also named an industry "Difference Maker" in ENX Magazine in both 2015 and 2017.