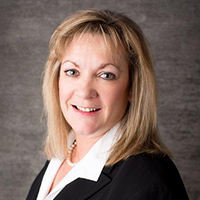 ---
Is the Golden Rule Still Golden? Customer Service Excellence for the Office Technology Dealer
Growing up in Iowa, the first thing my parents taught me was the Golden Rule, "treat others as you would like to be treated." As I grew up and my career transitioned into a sales role at GreatAmerica, my perception of the golden rule and the expectations for service I received also changed. The focus GreatAmerica has for our office technology dealers' success forced me to rethink how I approach my customers. According to a study conducted by McKinsey, 70% of buying experiences are based on how the customer feels they are being treated. So, is it really about how I want to be treated or how my customers want to be treated?
Several weeks ago I had the opportunity to attend a presentation by Rob Bell of RobSpeaks, a professional speaker, trainer and presenter of "How to Wow". During his presentation, he brought up a point that struck me as extremely relevant when interacting with customers—is the golden rule still golden?
Rob shared that we need to stop thinking about it in terms of the Golden Rule and take on—the Platinum Rule.
Golden Rule: "Treat others as you would like to be treated."
Platinum Rule: "Treat others as they would like to be treated."
One simple word can make all the difference.
So what does the Platinum Rule mean for a salesperson today? It means you need to do your due diligence. Find out how they spend their time, how they prefer to communicate, and how they do business. If a customer is very active on social media, that may be the best way to connect. If they are a remote employee, stopping into the office may not make sense. Knowing your customer by doing your homework not only helps the salesperson but it lets the customer know you respect them, their time and their needs.
Moving to the Platinum Rule means learning about the customer in ways that you may not have in the past. It is very easy to start "selling" and not really listen. Listening for needs behind the initial need can uncover special requests that may have not come out if you didn't dig a bit deeper. Maybe a customer really would like invoices emailed vs. snail mailed. Actively listening may help you learn about their special requirements that wouldn't normally come out in a conversation.
I believe the Platinum Rule is more important today than ever. There are so many ways to communicate with customers; you could be losing a sale because you're not using the right medium. I am somewhat old fashioned and like to pick up the phone, others may like email or text as their main way of communicating. Knowing how each person likes to be communicated with can alleviate the headache of poor communication and can ultimately speed a sale.
Transitioning from the Golden Rule to the Platinum Rule isn't easy. Added research takes more time and changing communication mediums may not be in your wheelhouse, but we need to remember to focus on our customers' wants and needs (even ones that are not obvious). I am thankful that GreatAmerica invests in speakers and training for our employees so that each of us can continue to find new ways to provide the best service to our customers and continue to WOW them. I'm glad that I get the opportunity to share it with you.
Related Posts: Invest in Sales Education: 3 Tips to Increase Your Training ROI
Carrie Witham
Carrie Witham is a Regional Director of Sales with a GreatAmerica Financial Services for the Southeast region. Carrie supports the Office Equipment industry by offering financing solutions and value-add business services to help build financial programs that help differentiate, close more sales and build recurring revenue streams. Carrie has been with GreatAmerica since 2003 and has close to 20 years in the financing industry. In her spare time, Carrie enjoys spending time with her family and spoiling her new grandson.