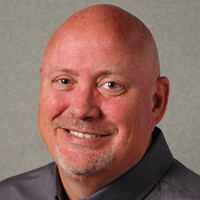 ---
Operational Excellence: A Technology Integration Case Study
Operational efficiency has become crucial to office technology dealers in today's competitive environment. Strategic Business Associates puts the benchmark for administrative expense at 24% for the Blended Imaging Profitability Model (80% MFP/20% MPS).
Digital Office Equipment's Brad Blackmon shares how his company focused on operational efficiency by bringing on technology integrations with his vendors. His staff went from manual and duplicate data entry of meter reads and reconciliation to an automated process via technology integrations with GreatAmerica—saving his administrative staff six hours of time per week.
View the full Case Study Video below to learn how his team also saved time with administrative tasks such as printing and mailing invoices while also converting the number of accounts past 90 days to the within 30 days or current—helping him turn his money faster.
Integrations are just one way to create efficiencies in your business, check out a few other ways you can keep your technology house clean, here.
Troy White
Troy White, Market Technology Leader at GreatAmerica Financial, is responsible for the introduction and continual improvement of integrations that automate the transfer of important information between GreatAmerica and its partners with the goal of making business easier for GreatAmerica customers. Prior to joining GreatAmerica in 2014, Troy worked for Fiserv, Inc. as a program manager where his focus was automating processes for accounting and financial functions. White earned his bachelor's degree in finance from the University of Iowa.