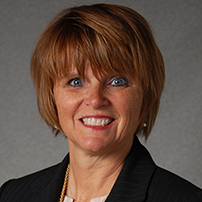 ---
How Building Enterprise Value Through Bundling Will Help You Sleep Better at Night
In 2020, I'm sure there is no shortage of issues that keep you up a night. If one of them is increasing the Enterprise Value of your business, I have a few factors for you to consider as you create your strategies to build your business.
WATCH: Improve Your Enterprise Value With Bundling
For an office equipment dealer or any company to be valuable, even sellable one day, there is a lot more to consider than just the bottom line. You need to be asking yourself questions like:
Can we continue to grow in the future while maintaining margins?
Am I too dependent on a key employee or key customer?
Will our competition change?
Are my future revenues secure?
Whether you tend to continue growing your business, sell it, or pass it on to others, it is important to continually strive to increase your enterprise value.
Of course, when determining the value of a company there are several considerations, such as the diversity of your products and services, margins of each, and pricing from your suppliers. One of the ways you can increase the enterprise value of your business is by focusing on and understanding your expected revenues.
As our CFO, Joe Terfler, mentions in the video (shot pre-COVID), having your contracts allow for the billing of equipment and your services in one bundled payment helps you retain and grow your customers and revenue.
Maybe you're still thinking, "How could bundling help increase the enterprise value of my business?" There are a number of benefits to you and to your customer. Here are a few:
Recurring Revenue. Bundling your products and services and selling a single payment helps increase your enterprise value by increasing the predictability of your revenue streams.
Sales Rep Retention. Bundling contributes to more predictable sales cycles. Hiring continues to be a top challenge for dealers in our industry, so consider bundling as a way to retain your top talent.
Protect Your Accounts. Bundling helps build a foundation with your customers, ensuring you are their complete service provider - retain your customers, keep your competitors at bay, and grow your customer base.
Productivity. We have found bundling to be both a time saver and a cash flow enhancer, if a dealer implements automation of processes via technology integrations for tasks like invoice/meter retrieval and cash posting.
There are also many benefits to your customers. Bundling makes budgeting easier and gives them a simple, all-inclusive solution. You are seen as a consultant with more focus on providing solutions than focusing on transactions. They get a single, easy-to-read invoice and only one payment to process, saving them time and hassles.
While we all have issues that keep us up at night, rest assured you can bundle your products and services while allowing your customers to finance through GreatAmerica. We can bill your services payment and the equipment payment as one amount on a single invoice. This will give you peace of mind that your customers are being well served while you protect and grow your enterprise value.
Kim Louden
Kim Louden,Vice President of Sales for the Office Equipment Group, is responsible for providing unified, strategic leadership for the sales processes in the Office Equipment Group's Field Sales Teams. Prior to joining GreatAmerica in 1996, Kim started working in the lease financing sector in 1991. She has performed a number of roles across several different functions at GreatAmerica including credit, sales, and team leader. Kim served on the board of directors of the MPSA from 2015-2017, and was recognized by ENX as a 2016 Difference Maker. Kim earned her B.A and M.B.A from the University of Iowa.