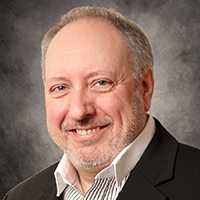 ---
What is Seat Based Billing (SBB)?
Virtues of Seat Based Billing (SBB)
In this industry, as in most, people are always looking for the new way of doing things. For businesses, Managed Print Services&n
bsp;(MPS) gives them a way to optimize their devices and save both time and money. The traditional way to bill for the services has become a commodity. So is there a new way?
The answer is there is always a new way. In the world of print services, it's called Seat Based Billing (SBB). It's not a replacement for CPP, but more like a different perspective on the base concept and that will be an improvement for some companies. Consider some of the virtues of Seat Based Billing.
What is SBB?
Let's start with a basic definition. Seat Based Billing means you bill customers a flat fee each month for their print services per user. That one fee covers all their print-enabled devices including:
Locally connected printers

Desktop printers

Multifunction devices

Fax machines
It also includes consumable print supplies like toner cartridges along with service, replacement parts and software. One flat fee does it all just one person at a time. It's an approach that changes the traditional MPS billing strategy.
SBB vs. CPI
The critical difference between SBB and CPC (Cost per Click) or CPI (Cost per Image) is the billing format. MPS typically bills based on cost per image.
The core benefits of Managed Print Services do not change. SBB clients still enjoy:
Analysis of the print fleet

Reduce the use of local, less efficient printers

Streamline printer locales

Automated supplies

Technology upgrades
With SBB, the focus shifts from per image to per user.
It's a concept that the IT industry has used for years just in different ways like software licensing. Businesses that rely on Office 365 don't pay per invoice or document generation but per user. They spend one flat fee for every user, or seat, that works on that software. Seat Based Billing creates a payment platform that is more comfortable for many businesses because it is what they know.
Managing Costs of Seat Based Billing
Print management improves with Seat Based Billing because it puts a name to a behavior. Managing print volume is necessary for both traditional CPP and SBB programs. With SBB, though, it is easier to pinpoint misuse.
Typically, SBB requires permissions at the user level to track print history. Monitoring it per user helps the dealer get an average cost to use in their proposal. If one user prints like crazy then the dealer can work with the customer to create some rules and control behavior that is excessive and unnecessary in order to keep one user from driving up costs.
Seat Based Billing establishes document accountability, too. Organizations can track one specific print back to a user instead of just knowing what device did the printing. That's critical for companies that have sensitive documents to monitor.
Adding additional services helps control the cost factor, as well. For example, dealers can purchase all print devices from the customer and lease them back as part of a bundled proposal.
The Absolute Virtues of Seat Based Billing
What exactly are the benefits of SBB over the typical cost per page MPS service?
Here are a few:
SBB is more comfortable to bill. There is still print analysis and auditing, but one flat bill is undoubtedly more accessible than billing so much per page.
SBB builds stronger customer relationships. Dealers work with the customer to control their print costs instead of monetizing on excessive printing. It's more of a partnership between dealer and client. The use of print governance software can change costly print behaviors.
SBB is easier for customers to understand. Again, one flat fee makes more sense.
SBB allows for consolidated billing. You can consolidate leasing and other services on the one bill such as document management and managed network service. The ability to sell bundled packages is a big plus for dealers.

There is more efficient device regulation with Seat Based Billing, too. Mono-colored prints go to devices that print in mono with no accidental high-cost color printing.

Seat Based Billing plays into the all-you-can-eat mentality that so many businesses want. It's a new way to sell a valuable service to customers that maybe were hesitant before. It also gives current MPS customers an upgrade that is easier to use and understand.
The SBB Roadshow is Right Around the Corner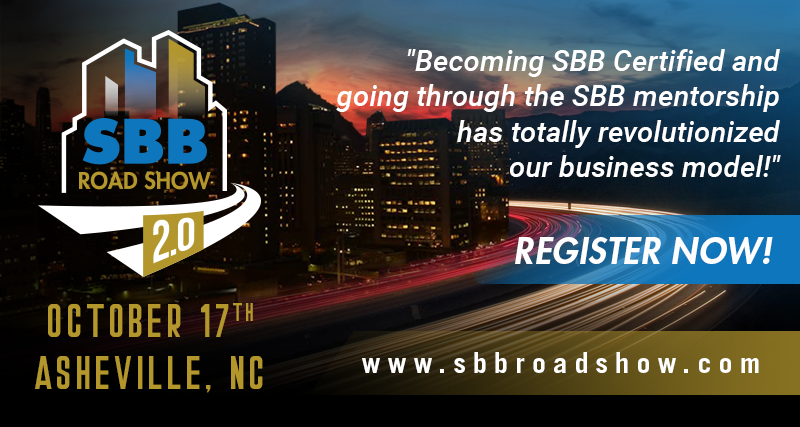 By now, it should be clear that Seat Based Billing for Managed Print Service environments is an important topic - and one certainly worthy of your attention as time goes on. If you'd like to find out more information about the advantages that this approach can bring to your own MPS, we encourage you to join us at the upcoming SBB Roadshow. Taking place in beautiful Asheville, North Carolina on October 17, this half day learning event will arm your company with everything you need to successfully deliver the right SBB program for your own customers at exactly the right time. To learn more about the event, visit its official website here.
Aldo Spensieri
Aldo Spensieri, Senior Vice President Axess Professional Services for the Clover Services Group, has been Involved in the data products and printer supplies aftermarket industry for over 30 years, of which the last 17 years have been focused specifically in the cartridge remanufacturing industry. He has been instrumental in the development and successful implementation of Clover's Axess Managed Print Services Program. Aldo is also actively involved in many advisory and peer groups related to the Managed Print Services industry such as MPSA's Education Committee, actively participating on the Seat Based Billing council, a member of CompTia's Emerging Technology Council and many more.