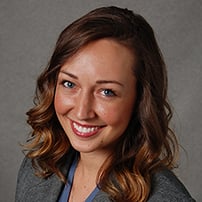 ---
What Leadership at Your Office Technology Business Needs to know about the Gen C Job Seeker
Generation Theory
Generation Theory allows us to take what is billions of people in the world and create understanding and meaning through classification. So what do we gain by dividing people into categories?

We get a general understanding of how each group of people tend to communicate, lead, and make decisions, as well as what motivates them. Understanding these common characteristics can help business owners gain a deeper understanding of how to target and sell to certain favorable individuals, and how to attract and retain talent within each generation. Traditionally, we have classified generations by age in an effort to find meaning and create this targeting. However, a noteworthy trend continues to emerge - one which we would be wise to pay attention to.
Some suggest the way we traditionally think about generations is no longer accurate. Technological advances have disrupted our categorical view of generations. The generation we've been focused on for the last several years has been the Millennials who, according to a Pew Research Center analysis of U.S. Census Bureau data, make up more than 1-in-3 American labor force participants (35%), making them the largest generation in the U.S. labor force. It's no wonder this is where our attention lies. Then we have the latest generation, Gen Z who are entering the workforce and who we are in the initial phases of understanding. However, while we are busy focusing on these traditional generations, we're missing the bigger picture and the opportunity that lies within an ever-growing new generation: Gen C.
What you need to know about Generation C
The 'C' in Gen C can refer to a number of terms; collaboration, community, content, computerized – just to name a few. But at the core, it stands for 'connected.' Gen C is a connected customer and a connected candidate. They are plugged in and there are three important facts you need to know about them:
Anyone of any age could be categorized as Gen C. That's right, age isn't the categorization. Certainly many Millennials belong to this generation, but plenty of Gen Xers and Yers are now equally, and sometimes more, connected. The world of social media, digital content creation, and instant access to information has changed the landscape completely. What we're beginning to see is that being constantly plugged in has become a socially accepted phenomenon driving changed behaviors which have cut across traditional demographics.

This connected generation represents an innovative, creative, and highly influential group of people in our society. The type of people who will eagerly consume our products and services, and those who are desirable employees.

However, some have described Generation C as, "the end of business as usual" because their connectedness does come with a price: empowerment. Technology has given this generation more control than ever before. This power comes with new expectations: ones which demand instant gratification, personalized service, and individual attention. Brian Solis, the thought leader of this new paradigm brings this point home, "Today, customers realize that social networks give them influence over how other consumers view a company and they are learning how to influence companies to listen, respond, and resolve problems directly." While he is speaking to consumer behavior, the same goes for candidate behavior. Candidates too are empowered to speak out and leverage their social platforms to drive their needs and desires from employers.
If that last point sounded like how we have all been categorizing millennials, then pay attention. The fact is the evolution of the connected world has influenced generations who aren't digital natives to adopt behaviors and attributes you'd generally associate with the younger generations. We're past the time of blaming "the youth." This is the new normal. We can love it. We can hate it. Nevertheless, we simply do not have the luxury to ignore it. This generation is known for their innovation and creativity, two attributes for which our industry relies on.
Generation C represents a new type of consumer behavior, many are familiar with Buyer 2.0 – we've been talking about this for years. However, taking this same logic and considering it from a candidate perspective can shed new light. To me, Generation C represents candidate 2.0. This connected group of people is demanding a change in how we market ourselves and our job opportunities. We have to listen if we want people to find us and influence them to choose us out of the many options that exist online today.
How Can Office Technology Providers Positively Influence Gen C Job Seekers?

This generation is born from the connected digital space – that is where they will live and that is exactly where we have to meet them. So how can you make this work in your favor? How can you influence this generation so they decide they'd like to align themselves with your organization?
Build an Employer Branding & Recruitment Strategy to Gain Visibility with Gen C Job Seekers
Your Website:
Job seekers, on average, use 16 total resources in their job search according to CareerBuilder. Gen C is likely leading the charge in this behavior, so it's wise to have content out there for your potential candidates to consume. Once someone hears about a position opening or career opportunity within your company, the first thing they'll do is check out your corporate website.
Tell prospects who you are: Start, by having an easily accessible Careers, Jobs, About Us, or Who We Are page. Regardless of what you want to call the page, it should strictly be for job seekers.

Show prospects who you are: You should use content to paint a picture for your prospective candidates so they get a "day in the life" view of your organization, industry, and various roles. Do this by creating valuable, easy to access content like blogs, pictures, employee quotes, and videos.
Review Websites:
The next area a potential candidate will go to investigate your company are review sites like Glassdoor, Great Place to Work, or Indeed. One of the reasons the 'C' in Gen C can stand for community is because the internet has become a community for Gen C, used to drive decision making.
Establish a positive presence: It is critical your business is positively represented on these review sites. A few tips to gain visibility through these sites are to ask appropriate employees for reviews if you don't have any today or if you'd like to continue to enhance your brand.

Don't ignore the negative: If you have negative reviews, that's okay. Simply make sure to respond to them. Here's an example scenario: The candidate felt the process was too long and feedback wasn't given in a timely manner, so they left a negative review on Glassdoor. Rather than let the review sit out there looming, leaving potential job seekers with the opportunity to make their own judgments, a response like this can mitigate the damage:

"Thank you for taking the time to give us your feedback. We are very sorry your experience at our company did not match our intention of providing an exceptional candidate experience. We are taking your feedback and addressing all the points we missed in creating a great experience for you. We plan to review our process and make the appropriate changes. Thank you again for the feedback. It helps us make our Company an even better place. We wish you the best of luck in your future endeavors."
Remember, most people can appreciate businesses are like people; they are not always perfect. However, the way you handle a mistake can leave a lasting positive impression.
Your LinkedIn Presence
Another place your potential job seekers will look is LinkedIn to learn about the people who lead and work for your company. LinkedIn is like the watercooler of social platforms; a lot can be informally learned and gained by perusing the pages of people and places. Enhance your visibility by creating a LinkedIn profile that supports your recruiting efforts.
Create an attention-getting headline: Your headline is your first impression. Think about your headline as a small opportunity to share the difference and impact you strive to make as a professional; consider it your visible mission statement.

Tell your story in the summary section. To help people find you via a search, be sure you have a total word count of at least 40 words in the summary area of your profile. It should be a relevant, transparent story of what it's like to work at your company. What's it really like to be part of your team? Potential candidates are looking for a glimpse inside your office. Paint a picture of what it's like to work with you and your team. Above all else, don't forget to start with why. People may be interested by what you do, but they'll be inspired to join you if you thoughtfully articulate why what you do is important and impactful.
By gaining a general understanding of how Gen C communicates, leads, and makes decisions, and being tuned into what motivates them, we can begin to be more intentional, not only about how we target and sell to these individuals, but in the ways we attract and retain them within our organizations. While we encourage you to expand on your strategy beyond the three areas we covered today, they will serve as excellent starting points as you begin to think and act differently to draw talent to your organization.
To learn more about PathShare HR, visit www.greatamerica.com/pathshare
Arial Harland
Arial Harland is a Human Resources professional leading GreatAmerica Financial Services Talent Acquisition efforts, where she provides strategic leadership in the areas of employment branding, position advertising, candidate sourcing, employment testing, interviewing, assessments, and college relations. Arial is certified by the Society for Human Resource Management as a Senior Certified Professional (SHRM-SCP), and she is a certified AVA Analyst and Predictive Index master. She obtained her Bachelor of Arts in Organizational Sciences and Psychology at Coe College and her Master of Organizational Leadership through St. Ambrose University. Arial was named an industry "Difference Maker" in ENX Magazine and was also named as an industry "Young Influencer" in The Cannata Report in 2018.