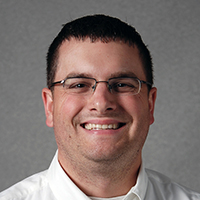 ---
What McDonald's Can Teach Us About Operational Excellence
"Franchise it!"
If you believe the story, that is the tagline of the pitch Ray Kroc presented to Dick and Mac McDonald in 1954. It ultimately led to the creation of McDonald's as we know it today—a comglomerate now serving over 68 million people per day! But what mad
e Kroc so passionate about a local hamburger and french fry restaurant? It was the innovation, the efficiency, and the drive to sell the same hamburger, but in a whole new way.
The San Bernardino brothers took a profitable restaurant concept, devoted themselves to operational excellence and changed the restaurant business forever. McDonald's changed the menu to only include what they did best, hamburgers and fries. They changed the process in which you ordered food and reduced the cost of dishes by wrapping the food and using plastic silverware. The brothers added processes which streamlined how the food was prepared in the kitchen. What McDonald's did was create a well-oiled machine that turned a 30 minute order into a 30 second masterpiece. They became operationally excellent in everything they did. And it worked.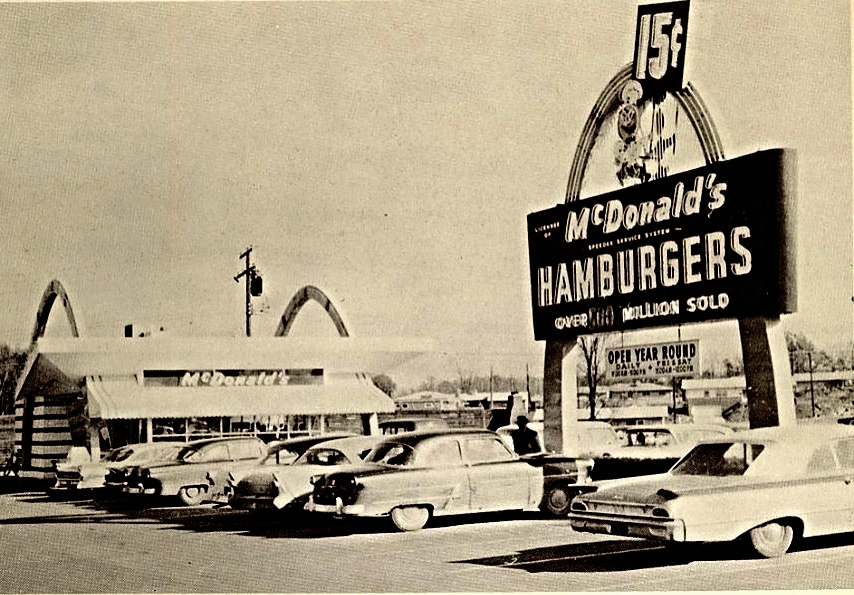 (Photo of the original Ann Arbor location, 2000 W. Stadium. Photo from the 1961 Omega, the Ann Arbor High School yearbook. Originally posted by Wystan on flickr.)
A poll was recently conducted in the office equipment industry by Keypoint Intelligence. They surveyed numerous office equipment vendors of varying sizes. Of the participating dealers that reported year over year revenue growth, nearly 50% stated "better internal business systems" as a primary reason for revenue growth in the past year, the highest of all responses. These business owners understand that to continue to grow you cannot solely focus on your competition and sales, but you also must focus on your internal processes and become operationally excellent. These dealerships truly recognize the value of how the fries are prepared in the kitchen.
In Fiscal Year 2017, the Office Equipment Group at GreatAmerica began what we coined our Takin' Care of Business initiative, TCOB for short. TCOB helped us focus on our "restaurant of the future", our well-oiled machine. It forced us to remember that we always need to keep business processes at the forefront and that we need to focus on our hamburger and fries, what we do best, the "GreatAmerica Experience". The GreatAmerica Experience is defined as a consistent process to provide the best customer service to our customers. TCOB made us take a hard look at our internal processes and question whether or not they allowed us to provide the GreatAmerica Experience. Were our processes allowing us to make our hamburgers effectively? What things did we do that did not make sense or inhibited our ability to provide the GreatAmerica Experience? Most importantly, TCOB helped us ensure that our team members were consistently able to do what they do best. It helped our unit of over 160 team members be more operationally excellent and helped us turn that order in 30 seconds, so to speak.
Beyond TCOB, our group took significant time over the past fiscal year redefining the key areas of accountability for our core team members. With better defined roles and responsibilities, our group was able to take additional steps towards becoming more operationally excellent. This was not something our President or even General Manager did. We engaged a cross-functional group of individuals to dig in and make recommendations for improvement. It is critical for every team member to understand how their daily actions contribute to the mission and vision of GreatAmerica.
What can I do at my office equipment dealership to become more operationally excellent?
"Franchise It!" … Well maybe not your dealership. But you can create your own office equipment McDonald's. Look hard at your internal processes. What do your team members do on a consistent basis and how can you help them do it more efficiently? What things should your dealership stop doing? How can you use technology to create efficiencies? These are the types of questions you can and should be asking about your business if you want to continue to build something for the future. And it should not be just you as the owner that is asking. Challenge the other leaders in your business to ask the questions. Challenge your seasoned vets. Even challenge your brand new team members. Each of these people bring different perspectives to your business. Focus time on creating a culture that encourages continual improvement. By creating an environment that strives for operational excellence, you position your business for success in the future. Good luck as you go "Franchise It!"
Resources: if you're interested in operational excellence, read last week's blog on 5 Business Observations as they relate to the office technology industry.
Jeremy Potts
Jeremy Potts became Director of Operations of the Office Equipment Group at GreatAmerica Financial in 2017 and is responsible for providing strategic leadership for the business unit. During his seven years at GreatAmerica, Jeremy has been in multiple roles with increasing responsibilities. After joining GreatAmerica in 2010 as a Credit Analyst on an internal business team in the Office Equipment Group, he moved to a field sales business team in 2011. Most recently, from 2014 to 2017, Jeremy held the position of Team Leader where he was responsible for leading a team of cross-functional team members that supported dealers from across the western half of the country. Jeremy received his B.A. in Finance from the University of Northern Iowa.