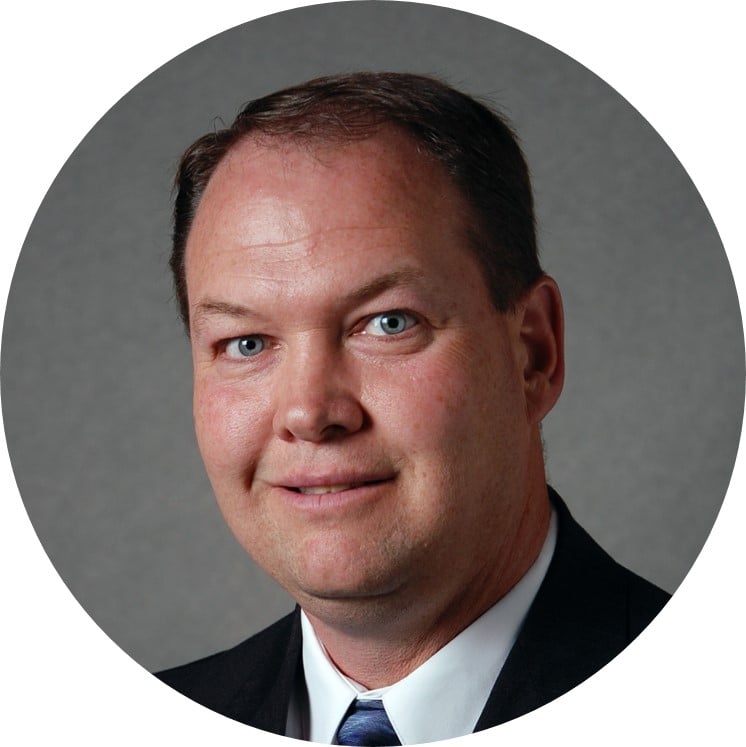 ---
Servicer News Vol. 30 Summer 2021
Solar Industry Update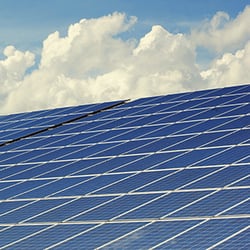 Backup servicing for the solar industry has been very active thus far in 2021, with our own backup servicing portfolio growing 35% YTD within solar financing facilities. Most of this activity is coming from various solar finance companies, banks, lending institutions, and rating agencies who are pursuing residential solar lending facilities/securitizations. They want backup servicing solutions from financially strong and capable providers who can also readily act as a successor servicer. Lenders typically require the solar finance company to provide a backup servicer that meets their approval and protection needs.
It is awkward at times as we are protecting lenders, but our direct relationship is with the solar finance company with whom we negotiate the backup servicing roles, responsibilities, and economics. Our roles and responsibilities are often directly tied to the billing and collecting of the loans, leases, or PPA's.
We work side by side with backup operations and maintenance providers (O&M) offering similar protections for equipment monitoring and performance; however, the relationships are separate and distinct for the lease and PPA portfolio facilities. As a backup servicer, we can also be called upon to act as a transition manager to identify options for a new O&M provider to step in after a servicing default.
Once assigned the backup servicing role, we prepare for the unlikely event of a servicing transition. Concurrently, we coordinate with the solar finance company to understand their current servicing platform and map the portfolio data elements to our systems. These data elements are kept up to date as we receive refreshed data files from the solar finance company at regular intervals, typically each month. Learning the current servicing platform ranges from completely understanding the solar lease, loan, and PPA contract specifics to account support (public filings, invoicing, cash management, customer service correspondence and home sales/refinances), collections, tax administration (if applicable), and reporting requirements. Although we haven't had to transition many portfolios from backup servicer to primary servicer recently, we prepare as if it is going to happen tomorrow... with or without warning. GPSG is an experienced solar backup servicer, and we look forward to leveraging our expertise on future backup servicing opportunities in the growing solar market.
---
Equipment Finance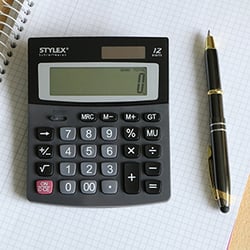 A client recently sent the following message: "…thank you and the team for the continued excellent service and communication. 2020 was a trying year for all but the service GreatAmerica Portfolio Services Group provided never skipped a beat which made all our lives much easier." We've enjoyed similar comments from other clients and are proud of this feedback, especially when we've all been challenged to continue business as usual. Clients recognized the business continuity value of an outsourced relationship during the COVID months. Outsourcing allowed them to focus on their families, employees, business relationships, and most importantly, their overall business health and future - leaving the continuity of servicing their portfolio with the ever-constant GPSG.
One particular service element that received attention this past year was our portfolio management servicing solutions (aka collections). The pandemic brought greater focus on delinquency and defaults. GPSG moved quickly to create an enhanced collection tool to help our collectors exceed our client's expectations. The newly developed tool—named GreatCollections – applies triage logic to a daily collections list based on our clients standard operating procedures (protocol), days past due, scheduled customer interactions, last interaction, promises to pay, amount(s) past due, and customer time zones for each assigned collector. GreatCollections is a more organized daily approach for the collectors to maximize their worklists.
When our clients asked for more, we listened and implemented solutions that helped navigate troubled pandemic waters. We can track the daily adherence to service levels for our clients, collectors are motivated to complete their lists, and their overall morale is higher.
The results for our clients have been outstanding – many are currently recording record low delinquency levels within their portfolio. In a time when our clients depended on us to step up to the plate and deliver a solid hit – we delivered! When employees recognize the value we bring to appreciative clients in a real-time daily occurrence, it is a win/win!
---
Operations Update
Trending among our clients is a desire for more data relating to their serviced portfolio(s). We have now enhanced our reporting offerings to provide flexibility that's responsive to a client's infrastructure to receive the data they want and need. Our reporting for our clients includes:
The on-demand ServicerZone website provides daily management reports of prior day activity. The standard suite of reports centers around master portfolio, delinquency, cash, and bookings data. These reports can be scheduled for regular email delivery. The contract search feature is also available and provides contract level vs. portfolio level reporting.

Electronically pushed reporting comprised of ad-hoc reports specifically assembled for a client include cash remittance reports and standard month-end reporting consisting of ledger, dispositions, asset level, insurance tracking, customer call statistics, and other portfolio activity reporting.

Daily data warehouse reporting delivers all the data fields from our systems. The files are categorized by Asset, Contract, General Ledger, Open Items, and Payment History. We are also currently working on a Cash Flow data file to be included in the suite of files. The files are placed on a secure site early in the morning for our clients to retrieve. Most clients will pull this data into their own data environment to fulfill internal reporting requirements. GPSG provides a full data dictionary as part of this offering.

A near real-time data offering for our clients that they can access through an API connection is being beta tested. The client will essentially be able to retrieve near real-time data directly from our systems into their environment at the contract level, resulting in more control over customer activity.
A user guide and reporting analysts are available to assist our clients when they have questions or need additional information. As an extension of our clients' business, we understand the reporting/data needs and accept that it will evolve. We will continue investing in reporting as a value-add to our clients.
---
Employee Spotlight
Angie Schmitz
As the new Documentations Leader for the Portfolio Services team, Angie Schmitz supports team members on the consumer and commercial side of the business and assists with audits, bookings, on-boarding, strategic work, and overall team member growth. Angie began her career at GreatAmerica while finishing her education at Mount Mercy University in Cedar Rapids, IA. Since then, she's worked within the documentation world for 10 years – only leaving to take a two-year stint in IT as a Business Analyst.
"GreatAmerica invested in my interests and believed in my talents. They do the same for all employees and customers," says Angie. Now, Angie's back to her roots in documentations, and enjoys building relationships daily with Portfolio Services clients.
With three children under seven, Angie's life is anything but boring. She enjoys encouraging her children in their various activities and the occasional (but not often!) night on the town.
---
WOW! Awards
The WOW! Award is given to employees who uphold the GreatAmerica Experience and have been recognized by a customer for exceptional engagement, innovation, and service. Here are recent examples:
Kristy Mooney



Kristy swiftly provided paperwork and details about the transfer process for an agent. "Thank you, Kristy! I have never received transfer documents on a file before having to contact the provider multiple times. I can't believe how fast and pleasant you made this for all parties involved."

Erica Michale
Erica received a call from a customer needing help registering with GreatAmerica's online portal. Erica was able to manually register the customer and send out a verification email on their behalf. After registering, the customer wanted to thank Erica for "helping out the old folks like me!"

Elena Pearson
A customer called in with several questions regarding the details of their balloon payment. Elena was able to answer all the customer's questions quickly and thoroughly. The customer said, "You are so polite and helpful, I always have a wonderful experience when I call in. All of you guys are awesome!"
"Growth"
Pandemic-caused distractions limited growth for many of our clients and GreatAmerica. This is not the "new normal" that we as an organization are willing to accept. In our fiscal year FY22 (year-end 3/31/22), GreatAmerica as a whole, and specifically its Portfolio Services Group, is placing emphasis on Growth! Not just any growth, but purposeful growth. We grow for our client's benefit… investing in technology and infrastructure provides a competitive edge for them to win more business. When that happens, we grow in tandem with our clients. Additionally, our employees take pride in building something special, and they see how their actions—their purposeful growth – creates new opportunities for themselves and new employees. This clarity of purpose also helps us recruit new people with new ideas, perspectives, and energy. Growth provides a means to acquire enhanced technology and infrastructure within our platform so that employees can work smarter, not harder. Growth is who we are – it is part of our culture and provides confidence and swagger. We know you cannot grow without strong relationships with Clients. It allows us to foster those relationships into something purposeful for them and GreatAmerica Portfolio Services Group.
Putting COVID completely in the back mirror may not be where we are at today, but it is so refreshing to be focused on the positives and moving forward with a fresh outlook on growing our business. I am proud to say we finished our first quarter of FY22 with 20%+ growth. This means our clients are growing at that pace too – some even more. Maybe it's too early to celebrate, but it sure feels good! Have a great rest of your summer everyone – be safe, stay healthy, adapt, have fun, thrive, and GROW!
---
Industry Events
ELFA Operations and Technology Conference

Virtual Event

September 14, 2021

New Orleans, LA

September 20-21, 2021

North America Smart Energy Week

New Orleans, LA

September 20 - 23, 2021

Las Vegas, NV

October 3 - 6, 2021

Virtual Event

October 6 - 8, 2021

Charlotte, NC

October 12 – 15, 2021

San Antonio, TX

October 24 - 26, 2021

Miami Beach, FL

December 13 - 15, 2021

Long Beach, CA

January 13 -15, 2022