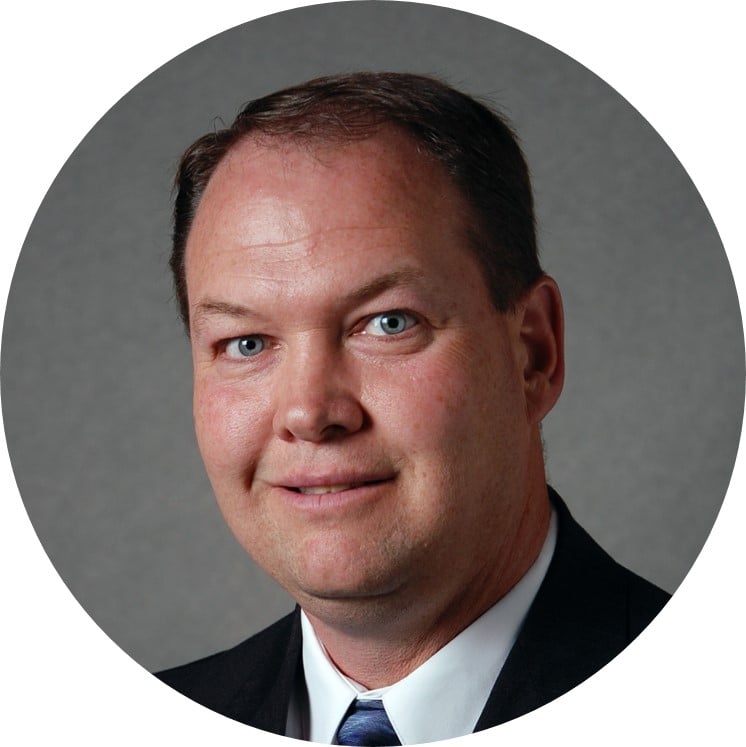 ---
Servicer News Vol. 29 Winter 2021
Solar Industry Update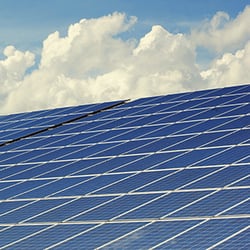 The solar industry has survived and even thrived throughout the pandemic. New home solar installations, measured by their power capacity, are expected to grow 7% this year despite the coronavirus pandemic, according to the Solar Energy Industries Association and Wood Mackenzie, a research and consulting firm. Wood Mackenzie expects strong growth over the next five years. From a portfolio growth perspective, our clients have experienced growth year over year with some reporting record growth in 2020. The "lease/ppa" clients have "survived" while the "loan" clients have thrived. The Energy Act of 2020 extended the Production Tax Credit and Investment Tax Credit, creating a new level of optimism heading into 2021.
Regarding portfolio performance, delinquency currently has stabilized to prior year levels after a brief spike at the onset of the pandemic. Most homeowners directly affected by the challenges we all face have been able to get back on track, thanks to the use of deferrals. Certainly not all have recovered, yet our clients have said they expected much worse in defaults than what has actually materialized. The collection rules during the pandemic have also been a challenge as some states have restricted nearly all collection activity for a period of time. For those states using normal collections practices, we worked with our clients to focus more on "touch base" connections. A successful approach has been to first understand the homeowner's circumstances and then provide immediate options regarding past due payments. Our strategy to ramp up calls and electronic correspondence has helped homeowners feel a sense of assistance and empathy from our collectors – all geared toward returning to standard payment schedules. It has been a successful strategy as delinquency and default levels have been significantly better than almost all our clients feared in the beginning of the pandemic.
New third-party and backup servicing opportunities have kept us busy. Solar companies continue to have access to financing facilities. As you might expect, almost all of those facilities have required a backup servicer arrangement. Our backup servicing activity has been very strong, especially in this past quarter. A lot of investors have even ramped up the level of backup servicing from cold/warm to warm/hot. As for third-party servicing in the solar space, we continue to onboard new clients, but not on the scale of years past. The onboarded clients have high growth potential and projections. We are also in conversations with multiple parties who are optimistic about tapping us as their servicing partner in 2021.
The year 2020 has allowed our solar servicing team to deliver significant value to our clients. Having a strong team in place to deliver high service levels is a constant that our clients depend on. Providing flexibility in servicing tactics and special needs in response to the pandemic has not gone unnoticed. Our commitment to helping our clients achieve success has never been stronger.
---
Equipment Finance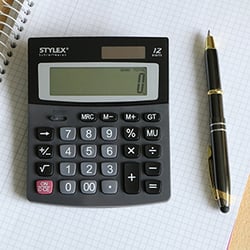 This past year has been a period of adjustment, marked by a move forward mentality for our equipment finance clients. Some have experienced minimal year over year growth and many have been running at 75% + of prior years' volume levels. The question is what kind of customers and industries are they originating business from? For example, those with a niche focus in office equipment and hospitality continue to maintain while lessors originating business in the technology sector have flourished. As a result, a lot of our clients have adjusted their new business focus, while others move forward with hope. Our clients generally have a feeling of optimism as they reflect on the challenging times that begin to recede and what lies ahead of them in 2021.
Notwithstanding the pandemic's impact on business, portfolio performance for our equipment finance partners has been good. Some of our clients allowed us to offer payment deferral options for a two month period. We could easily identify those who chose not to provide deferrals by their higher delinquency results. Delinquency levels and defaults have recently normalized (e.g. smaller % deviations) to near prior year levels. As noted earlier, we enhanced the frequency of the collection calls and instilled a tone of empathy while being disciplined to work towards amicable solutions around delinquencies. This was not an easy challenge for our collectors, but they continue to do a great job of protecting our client's portfolios. One client even commented that their choice to outsource servicing was the best move they ever did, considering the challenges the pandemic dealt them as a company. Not worrying about "beefing up" an internal collections team (while working from home) allowed them to focus on the originations obstacles related to the pandemic.
For 2020, new servicing opportunities for GPSG in the equipment finance space have been relatively good, but not as plentiful as previous years. There haven't been many start up equipment finance companies during the pandemic, nor are we seeing many prospects moving from an in-house platform to an outsourced servicing model. Many remain in discussions about adopting an outsourced servicing model once the pandemic ends from the simple angle of business continuity planning and solutions. Unlike GPSG's uninterrupted and strong performance for our clients, a work-from-home model has not served everyone well. Consequently, we are in conversations with prospects who are experiencing diminished service levels with their outsourced partners, primarily due to the pandemic. Like our clients, we are also very optimistic regarding new opportunities in 2021. Having face-to-face meetings again with our current clients and prospects will be very exciting.
---
Operations Update
Maintaining cultural principles through a work from home practice has been an adjustment for our operational teams. Operating by the 10 GreatAmerica Principles has always afforded us a competitive advantage. Throughout the years we have proven that our team approach has been a deciding factor in winning new opportunities and most importantly maintaining our clients. Throughout the pandemic, we have focused on ways to continue delivering the GreatAmerica Experience while working remotely. Lasting relationships with our clients have been assisted by virtual face-to-face connections, thanks to investments in mobile technology. Video-enabled laptops for all our team members paves the way for even higher service levels and flexibility in a post-vaccine world. Leader and team member connections are also much better with virtual face- to-face meetings. Another factor contributing to uninterrupted communication is our phone routing as we still use our office IP phones and haven't had to rely on cell phone communication. This has helped sustain our cultural standard of no voicemail and strive towards answering every call within two rings. That is a very important differential in the way we provide a high level of service. We have the strong belief that our employees/people are our biggest asset and giving them the tools and training to continue to do their job at a high level is of utmost importance. As we progress in this new normal, our operational leaders will continue to evaluate new initiatives to maintain our GreatAmerica Principles.
---
Employee Spotlight

Steve Goedken
Steve Goedken is the Finance and Operations Analyst for the Portfolio Services team and is responsible for analyzing and communicating the team's performance, both internally and externally. Steve began his career at GreatAmerica as an intern in the Treasury department while attending Iowa State University, later returning after working at IBM upon his graduation. Now in his seventh year at GreatAmerica, Steve believes the GreatAmerica culture is what makes Portfolio Services different from its competitors. "GreatAmerica is a family, and our clients are part of it!" says Steve.
In his free time Steve enjoys golfing (poorly), playing guitar (only a little less poorly), and serving as a Big Brother and board member for Big Brothers Big Sisters in Cedar Rapids.
---
WOW! Awards
The WOW! Award is given to employees who uphold the GreatAmerica Experience and have been recognized by a customer for exceptional engagement, innovation, and service. Here are recent examples:
JR Schultz
"Oh wow! I was not expecting you to complete this that quickly!" was a client's comment after JR over-delivered by completing 60 accurate payoffs in under 24 hours.
Doria Drost
Doria walked through the billing and payment history for a solar customer who didn't understand how the invoicing worked for their contract. The customer replied "Thank you for taking time to explain this to me. I'll request Doria if I ever need to call back."
Elena Pearson
"You've been fantastic at resolving my issue," said a frustrated solar customer. Elena asked questions and recommended a solution regarding his electric car in order to lower his electric bills.
2020: What a Year!
We have recently heard many comments about how great it feels to have 2020 over and how they can't wait for what 2021 will bring. Yes, 2020 was definitely a challenge for many of us both on personal and professional levels. My heart goes out to anyone directly affected through the loss of a loved one or those still fighting through COVID. There is resounding hope that the vaccine will bring normalcy and protection from this senseless virus. On the business side, many have had to adapt their business models. We have witnessed our clients rebounding with relative success, especially in the last quarter of 2020. Work from home (WFH) may be the new norm for many companies. Yet some are still figuring out how their operations platform will look by the end of 2021 as they experiment with WFH and WFH hybrids. So many questions still remain as to what 2021 and beyond will bring. At GPSG, not all was bad about 2020. We have many things to be thankful for and realized success along the way:
Our employees survived the derecho (inland hurricane) storm in August with no injuries. During and after the storm, GPSG employees did an outstanding job of providing uninterrupted service to our clients and customers while dealing with mass property destruction and no internet or utilities for days and in some cases months.
GPSG performance will again result in positive revenue growth and an increase in contributions to the parent organization.
We added more than 25+ new clients/portfolios to our servicing platform.
Our servicing team added 5 new members while maintaining a very high rate of retention of current employees.
Our clients realized measurable value by having GPSG as their servicing partner – recognized through uninterrupted servicing levels, portfolio performance, pandemic related needs and flexibility, and ability to focus their time and energy on other areas of their business throughout the pandemic.
We close 2020 with gratitude for the lessons learned, the experiences encountered, and the relative successes along the way. We begin a new year creating resolutions that bring promise of something better. Yet each day at GreatAmerica there is a prevailing feeling that tomorrow will be even better than today! Welcome to 2021 - entering the New Year with excitement and a renewed spirt to overcome the continued challenges of COVID both personally and professionally. We wish you a very safe, healthy, happy, and prosperous 2021!
---
Industry Events