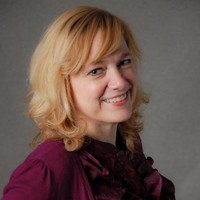 ---
Simplify Your Business with Financing Integrations into Your Everyday Systems
Does this sound familiar to you? I was speaking with a Vice President of Sales the other day about putting a program together. Her team had starting getting more and more requests from their customers asking for a monthly payment for their technology. Realizing this was becoming a trend, she reached out to me. As we were getting ready to wrap up our conversation, she sighed and said, "This is all great, and I know how much this can help us. Now, if I could just get the reps to do it! I feel like a broken record sometimes."
We talked about the challenges this year has brought for her and for her sales team. COVID-19 had a serious impact on their sales funnels and filling them back up was putting strain on her team. Customers know they need the technology they offer, but have been hesitant to move forward on a major acquisitions.
"We talk about this all the time in our sales meetings, just put the monthly payment on the quote. We make it a focus and we see an uptick in quoting a monthly payment….and then it drops off," she relayed in a frustrated tone. "Either reps don't want to take the time to reach out for a quote, they are afraid they will calculate it wrong, or they just plain forget to do it. They know it's something that can help them, but they just don't want to take the time."
Using Technology to Simplify Your Sales Process
In the 20 years I have been with GreatAmerica, I have heard this more times than I care to admit. Presenting a monthly payment is a key to closing more sales, many times at a higher margin. But if getting that information falls outside of their embedded sales process, it is perceived as a pain and not a benefit. That's where GreatAmerica can help.
We believe getting the information needed shouldn't require a rep to step outside their existing process. That's why we integrate with major MSP technology providers to make quoting a monthly payment easy. We come to you; you don't need to come to us. And that can make a world of difference in adopting a monthly payment strategy.
How Technology Addresses Habits
Think of it this way: I'll be honest with you, I hate exercising. I know I need to do it, and every January I vow to work out every day. And by January 15th I'm back on the couch eating chips and watching The Bachelor (don't judge). Why? Because even though I know I need to do it, it isn't part of my routine. And there is nothing holding me accountable for it.
For my birthday this year, my kids got me an Apple Watch. And darned if this thing didn't start nagging me to do annoying things like move, stand, and exercise for 30 minutes. It held me accountable every day, and gave me feedback on how I was progressing—without my having to enter data into an app or tracking it myself. Because it was easy, I began exercising and getting healthier. A simple change has made a positive impact on my life, and the information came to me, I didn't have to reach out for it. And you know what? It really wasn't that hard to make it a part of my daily routine. Because the technology made it easy for me.
Our integrations are like that for sales reps: a few clicks within their own process gives them the information they need to help them close more sales. No looking up a rate chart, no reaching out for a quote. It's all right there.
Available Technology Integrations
GreatAmerica has put together integrations with ConnectWise Sell and Manage, QuoteWerks, Salesforce, and TigerPaw to name a few. Through our integrations, you can add a monthly payment to any quote. You can even submit credit applications without leaving your platform. And through ConnectBooster, you can tie your QuickBooks to us, making invoicing simple. You can even push your managed services charges to us - all without leaving your platform.
Check out our full listing of available technology integrations and all the features available here.
Implementing Integrations with GreatAmerica
You might be thinking: Sounds good, Karen, but something like this has to cost us. I don't have the budget or the man hours to implement a complex integration project.
Do you have 5 minutes? Because that is about how long it takes to set up the integration. And our integrations team will walk you through it, making it simple and seamless. Here's what to expect:
Request the setup instructions for the tool you use.
Follow the setup instructions (only takes 5 minutes) to activate the integration.
Adjust your proposal to include monthly payments.
Close more business with monthly payments.
The best part? This won't cost you a dime. How about that for ROI!?
Best Practices on Adding a Monthly Payment to Your Quote
A survey we conducted found that 64% of technology buyers found it "easier to make a technology acquisition when a finance or monthly payment option is provided." The same tech buyers agreed that they expected their provider to offer a monthly payment plan.
The very best companies selling technology with financing find if you take the sale cost off the initial proposal, the close rate further increases and upfront sales increase. All through the click of a button.
Here are best practices we recommend to make it easier for customers to say "yes" to your quotes:
Remove line item pricing
Update technical descriptions with business benefits
Eliminate the cash price
Download the eBook on quoting best practices or ask us about templates that you can use for a professional proposal.
Sales Made Easier with Integrations
These days are challenging, and we need tools to make things easier. With GreatAmerica's integrations we make selling the technology you offer simple, smooth, and painless. It's just what we do.
Excuse me now…my watch is telling me I need to stand.
Karen Knupp
Karen Knupp is a Director of Strategic Accounts focusing primarily on the Jenne Distribution Partnership and its channel of resellers. Karen recently celebrated 20 years at GreatAmerica, dedicating her time building long-term relationships with IT and UC businesses. Karen has been a three-time Outstanding Sales Achiever, and awarded multiple 100% Club awards. When she isn't working, she cheers on her beloved Iowa Hawkeyes and Green Bay Packers, hanging out with her kids or binge-watching Netflix.