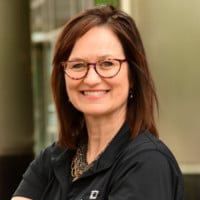 ---
Six Industry Experts Offer Insights for 2021
While 2020 was definitely a year of getting our bearings, it was also a year of reinvention. We consulted with experts in our industries and they agreed, technology solution providers are some of the most agile, creative, and forward-looking businesses out there. It's a good thing, because those qualities are requirements for success today. Those who have been able to pivot and surge ahead amidst uncharted territory offer us proof that the obstacles 2020 thrust in our paths can indeed be overcome. Albert Einstein said it best, "In the middle of difficulty lies opportunity."
To survive and thrive in 2021, we've got to make the most of the struggle – we must bust through the tough, jagged surface and extract all the opportunity that's quietly hiding beneath. So, how are providers in our space going to emerge strong? We reached out to some of the most well-known voices in the technology sectors we serve (office equipment, IT, AV), and asked what they feel are the top areas solution providers should focus their efforts to grow sales and protect margins. Here's what each had to say.
---
Arlin Sorenson – ConnectWise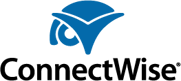 | | |
| --- | --- |
| | Arlin Sorensen is VP of Ecosystem Evangelism at ConnectWise. He founded and served as CEO of HTG Peer Groups before HTG was acquired by ConnectWise in 2018. HTG, now IT Nation Evolve, is one of the most respected communities of technology service providers in the market today. They walk with leaders to foster business and personal growth through execution, accountability and life-work excellence. IT Nation Evolve today serves over 500 member companies throughout North America, APAC and EMEA. When he is not traveling to speak, facilitate or consult, Arlin loves to be home on his farm in Iowa with his wife Nancy. |
One of the most important things that MSPs need to do in 2021 (or anytime for that matter) is to admit that sales and marketing are core to success. So many MSPs treat sales like an enemy, and marketing like black magic, rather than embrace the reality that nothing happens until you sell something. I sat in that camp for many years and plateaued my organization as a result. You need to embrace sales and marketing if you want to grow.
Secondly, don't be stuck in the past in terms of what you offer to your prospects and clients. The world has changed, and we're not going back to where we were. Whenever there is significant change, you need to look at the opportunities that are available and innovate your product and services offering to meet what customers need. They have pain and you need to identify the cause and provide the painkiller. That's where you can thrive in 2021 – listen, innovate, disrupt and SELL!
---
Randy Dazo – Keypoint Intelligence

| | |
| --- | --- |
| | Randy Dazo is the Chief Strategy and Operations Officer at Keypoint Intelligence. Mr. Dazo is responsible for all of Keypoint Intelligence's current and new product strategies and the growth of these businesses. In addition, Dazo's groups include the delivery and marketing of content, testing, products and services for the organization worldwide. With more than 30 years of experience in the IT & office technology industry, Randy leads Keypoint Intelligence's continuous information service practices on a global basis. Previously, Randy held senior positions at Ricoh, Sharp, Net2Phone, Minolta, and Canon in various roles of strategy, product & channel marketing, sales, training, service and professional services & solutions. Randy holds a Bachelor's Degree in Economics with a minor in Technology from State University of New York at Stony Brook. |
First of all, providers need to further diversify their offerings in order to survive, extending beyond the core area of document imaging technology and into in-demand "smart technology" solutions for their customers. Think collaboration and conferencing solutions that link workers—both in the office and at home—with their colleagues, partners, suppliers, vendors, and customers. These include smart interactive displays, meeting room systems, software like Zoom and Microsoft Teams, and peripheral equipment like camera, monitors, headsets, and cameras.
Additionally, more customers require A4 print devices for home offices. This means providers should expect changes to the way they deploy Managed Print Services (MPS) to account for the print-from-home environment. A4 desktop devices work well in home-office environments and enable social distancing in traditional offices. When shared A3 devices are chosen for office environments, features that support social distancing, like touch-free operability and/or extensive sanitation will be sought out.
Virtual E-Commerce will become a standard vehicle for sales. In 2021, it will be crucial for providers to implement e-commerce portals to help grow their business at a time where it's difficult to see and meet with customers in person. Creating an e-commerce strategy complete with communication and collaboration tools into these portals, will ensure they can continue to conduct business online while maintaining a consultative approach to solution development.


Finally, there will be an accelerated shift to cloud and zero-trust solutions as businesses continue to move their processes to the cloud and improve data/document security. Providers have an opportunity to answer this shift by expanding beyond partial cloud solutions, like cloud-based file storage and sharing, and pushing additional applications, as well as desktop environments, to the cloud. Conversely, zero-trust security architecture will be in demand with a need for every connection and interaction to be re-authenticated and encrypted to reduce the possibility of a security breach.
---
Paul Dippell – Service Leadership

Paul Dippell is founder and Chief Executive Officer of Service Leadership, Inc. a leading Solution Provider consultancy firm, and publisher of the Service Leadership Index® of Solution Provider performance, the industry's broadest and deepest operational and financial diagnostic service.

Additionally, Service leadership advises leading global IT manufacturers on channel management and strategies, and SMB and mid-market customer product and services strategies.
The Service Leadership Index™ demonstrates, despite the grim outlook in late Q1 and Q2, 2020 turned out to be reasonably good for the average Solution Provider. This is due to the Solution Provider economy generally experiencing a V-shaped recovery in Q3 and Q4. Put another way, it appears the Paycheck Protection Program enabled at least the Solution Provider economy (i.e., Solution Providers and most of their clients) to rebound quickly. That, combined with the large effort Solution Providers put forth to enable clients to go fully work-from-home, resulted in the average Solution Provider ultimately attaining about the same revenue they did in 2019.
Our recommendations for 2021:
Continue to sell the complete solution, and stay away from a la carte offerings. In Q3 and Q4 2020, the best-in-class MSPs were able to drive 70% of their new contracts to be full-meal deal contracts, meaning, containing their fullest range of services at the start of the contract. You should do the same.
Be careful to credit check all new prospects before making a proposal. In recessions, customers are often seeking new IT vendors due to an inability to pay their previous IT vendor.
Pay close attention to the AR collections of existing customers for early signs of financial weakness among them.
Two contradicting recommendations:

Avoid the temptation to take unusually large new customers, or take new customers who won't adopt your tech stack, your fullest offering or do QBRs every quarter.
But, if you're really hurting for revenue, break these rules on an exception basis. Just don't make it a habit.

You probably wisely cut back on Service costs, Sales and Marketing costs and Administrative costs in Q3 and Q4. Continue to keep pressure on costs, and if you spend more anywhere, spend it on Sales and Marketing, but be sure to have, and to manage to, specific performance goals for both.
---
Sally Brause – PathShare HR Services

| | |
| --- | --- |
| | Sally is the Director of Human Resources Consulting for GreatAmerica and leads the PathShare® HR Services division of GreatAmerica Financial Services. She's been sharing Human Resources, Sales Training and Organizational Development expertise with technology clients since 2008. Sally is an EOS® Implementer, a certified as a Senior Professional in Human Resources (SPHR), has been certified as a Compensation Professional through World at Work and holds various sales training facilitation certifications through Miller Heiman, as well as behavioral assessment certifications. Brause has a master's degree in Organizational Leadership and participated in the Wharton School of Business' Leading Organizational Change program. |
When I think of what providers should do to thrive in 2021, three things come to mind immediately.
Have a clear plan on where you're going and how to get there. Use a planning process (such as the

Entrepreneurial Operating System® or

EOS) to help you identify where the opportunities lie and what your team will need to do to capitalize on the opportunities.


Make sure you have the right people. Studies have shown that A players produce significant more than B or C players. In these challenging times, it critical to make sure your team members, especially the sales and technical personnel, are yielding strong sales and financial results.


Always be Recruiting. I can't emphasize enough the importance of having strong players. Now is the time to seek out and recruit top talent. Remember, it's not a matter of if they're going to have a bad day, but when they're going to have a bad day. Today's current environment has, unfortunately, created a fair amount of bad days.
---
Rick Lambert – SellToWin.com

| | |
| --- | --- |
| | Rick Lambert is an award winning sales performance coach who is the founder and CEO of selltowin.com a company that has trained over 25,000 B2B sales people and specializes in new hire and advanced sales training for Managed Service Providers. Rick is also the CEO of IN2communications.com, a full service digital marketing agency that helps MSPs engage and connect their brand with today's digital buyer. Rick's companies combine training and digital marketing to form what he calls Sales Offense Systems. In 2018, Rick was selected an Industry difference maker by ENX Magazine and in 2019, SAP selected the selltowin eCademy on demand learning platform as global winner of "Best Channel Training Partner". Rick's clients include OEMs, Distributors, MPS Infrastructure providers and many of North America's top performing technology resellers. |
Technology solution providers should focus on digital sales enablement in 2021, including developing a LinkedIn skillset beyond the basics. This should include seeking training to understand how to post more educational and video content. This type of content has proven to boost awareness and consideration rates. I believe optimal results can only be achieved when a reseller combines impactful sales coaching with a corporate commitment to digital marketing – a.k.a. SMARKETING.
Unlike the pre-pandemic era, your team's ability to sell virtually with the support of a professionally managed digital marketing program will be critical for success.
---
Steve Rolla, Pros Elite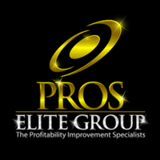 Steve has been in the Office Imaging Industry for 38 years and is one of the few company presidents in the Industry who have come from a service background. Most of the industry knows of Steve as the President of organizations that have achieved Ikon's CEO of the Year award, or the Global Imaging Systems Chairman's award.

Most recently, Steve has devoted most of his time to the development and launch of the Sales Module of the Pros Elite Group's PIVOT Business Analytics tool.
I've identified three things that can take providers from pandemic to net new business and gross margin.
First: Perfect your pitch. We live in the age of overuse of electronic tools. Webinars, electronic documents, electronic signatures all create solutions and at the same time exposures for your clients. Try this perfected pitch.
Mr./Ms. Prospect, the pandemic has forced us to use technology at a much higher level that we had ever anticipated. This unanticipated use of technology has created a need for state-of-the-art malware and ransom ware technologies to ensure your business is protected! Let me do an analysis of your tools and insure you are not exposed.
Second: Write prescriptive proposals. Avoid chasing price in upgrade or net new proposals. Make sure the first paragraph of any proposal describes the prospect's business process flaw or pain, and then make sure the second paragraph describes your prescription for a better business outcome. Anything less is just a margin-eating price quote.
Third: Use the technology you sell. Make sure your sales force can use the software solutions you sell. Make what you sell part of your internal business process and your sales force will be better equipped to articulate its value!
---
2020 may be behind us, but that doesn't mean our businesses won't face struggles in 2021. Be fluid in your plans. Rather than being frightened into inaction, pivot and surge ahead by applying a few of the nuggets our experts have outlined for you today. If you do, we're confident you'll find a way to thrive in 2021 and beyond.
There's always more to be learned. Check back next month for a new line up of experts who will give their take on the same question.
Josie Heskje
Josie Heskje is Director, Strategic Marketing for the Office Equipment Group at GreatAmerica Financial Services. Using over 20 years of marketing experience, she helps guide the strategic marketing direction of the Office Equipment Group, and is responsible for the marketing and public relations planning and execution for the business unit. She is the current Marketing & Communications Chair of the Managed Print Services Association (MPSA) and was awarded a 2018 Global MPSA MPS Leadership Award for "Outstanding MPS Contribution" for an individual. She was also named an industry "Difference Maker" in ENX Magazine in both 2015 and 2017.