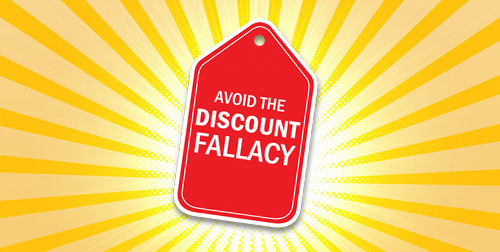 Automotive Healthcare Construction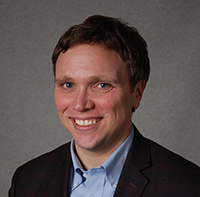 ---
Avoid the Discount Fallacy
How do you overcome price objections?
A common approach to the "Your price is too high" objection is for the sales rep to lower the selling price with the assumption that it will increase their customer's perceived financial value. It's important to remember that businesses only acquire equipment because it saves more money or makes more money than it costs. By reducing the upfront cash outlay required to purchase, your customers will generate a positive return on their investment sooner. And while discounting accomplishes this, there is a better approach that can provide an immediate ROI without impacting your sales commission.
Consider this situation...
A customer buys equipment for $34,000 and it earns them $1,500 per month. This means it will pay for itself in 23 months ($34,000 / $1,500 = 23).
But the sales rep can really shoot themselves in the foot if they start discounting. A 5% price reduction means the equipment will pay for itself in 22 months instead of 23, which is pretty immaterial to the customer. Also keep in mind that the customer who does not have $34,000 readily available to spend on new equipment is just as likely not to have $32,300 either.
It's about Cash Flow!
For small to medium contractors, Cash Flow is critical to keep daily operations running smoothly - making affordable terms more important than the overall equipment price. By leading with a monthly payment the customer looking at that $34,000 piece of equipment can see how it begins paying for itself in the first month! And the sales rep doesn't have to lower his commission by discounting the selling price.
Dusty Kelchen
Dusty Kelchen is the Director of Strategic Marketing for the Speciality Markets Group at GreatAmerica Financial Services located in Cedar Rapids, Iowa. Dusty is responsible for building brand awareness within the light industrial/construction equipment and business software solutions markets. Prior to joining GreatAmerica, Dusty worked in the publishing industry as a marketing manager focused on product development and targeted delivery strategies. Dusty has 15 years experience in the marketing field and a marketing degree from the University of Iowa's Tippie College Business.