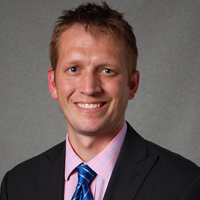 ---
5 Stages to Implementing Hardware as a Service (HaaS)
With the industry rushing to offer Everything as a Service (XaaS), you might have made the decision to adopt your own As-A-Service model. Congrats! With all the benefits monthly payments provide when offering a technology solution, you are going in the right direction. Beware though! I often find Managed Service Providers, IT VARs, and Unified Communications companies who don't already have a monthly payment strategy have trouble making the leap to an all-inclusive offering.
Instead, most successful transitions to As-A-Service happen when technology companies crawl before they walk, and then walk before they run. How does that work, and which steps should you take first? Below, I laid out five stages of monthly payment offerings so you can determine what stage you are at today, and where you want to go.
Stages of Financing and Hardware as a Service
First Stage: Passive Financing
"I provide monthly payment options when customers ask."
There is little value in this strategy for your company and for the client's company. Your client might be embarrassed to have to ask for financing options, and it might take a lot more effort to go find a way to pay for the solution. Plus, their initial reaction to a cash price will be to think they should pay less, which leads to immediate price negotiation. When customers regularly take out pieces of your solution or negotiate the price, it is a tell-tale sign you are in the first stage.
Second Stage: Offering Payment Options
"I quote monthly on most deals, but I don't talk about it."
This is a huge improvement from the first stage, but you likely still aren't seeing the benefits of monthly payments yet. Your customer sees the cash price and monthly payment option for your solution without any context. You aren't acting as a trusted advisor. Instead, you are leaving it up to the customer to figure out how to pay for the solution.
Third Stage: Getting Comfortable Financing
"I quote monthly on every deal, and walk through the benefits to the customer."
Knowing, understanding and communicating the benefits of monthly payments to your clients sets you apart from the second stage. This takes repetition to become comfortable. However, when you start talking about benefits and why they'd want to finance, customers start accepting larger projects and you begin to close more sales.
Fourth Stage: Strategic Monthly Payment
"I lead with a monthly payment option and show a cash price when asked."
Solution Providers who progress to this level get big returns for their efforts. Their customers tend to negotiate price less frequently, which leads to larger projects and more margins. If you are at this level, you are probably also getting the benefit of more frequent technology refreshes. Customers on monthly payments are more likely to upgrade at the end of the lease or rental term. Oftentimes, Solution Providers also show the monthly services alongside the hardware payment.
Fifth Stage: As-A-Service
"I bundle a monthly hardware payment with my monthly recurring revenue (MRR)."
If you are doing this on your own, it is Hardware as a Service, or HaaS. With GreatAmerica, this is Hardware as a Rental® or HaaR®. Solution Providers at this level are comfortable talking about monthly payments, and most don't even bring the cash price. They know it helps their business and also understand the benefits of the program for their customers. If you are at this level, you are seeing maximum project sizes, higher margins and consistent technology refreshes. The added bonus of this program is your MRR is locked in for the term of the agreement, making your clients stickier.
Practice Makes Permanent Your browser does not support HTML5 video tag. Click here to view original GIF
It requires repetition to become successful at a new process. Most companies who dedicate themselves to offering monthly payments will naturally progress through the stages. A good analogy is shooting hoops. If you are right-handed and decide you want to shoot with your left hand, you will miss most of the shots when you start. With a few weeks of dedicated practice time, you might be as good shooting with your left hand as you are with your right. However, if you stop shooting with your left hand or decide you stink and give up, you won't get better.
The same goes for monthly payments. You might fail the first few times you try something new. Commit to a small step. Start talking about the benefits of financing when you give a proposal, or leave the cash price off your proposal. Before long, you'll be ready to go to market with an As-A-Service model.
Lee Rozeboom
Lee Rozeboom, Vice President of Strategic Relationships, is responsible for establishing and maintaining relationships with those with influence in the Unified Communications, Low Voltage and IT markets. Lee will also serve as an outward facing voice for our organization and provide oversight and guidance to the Data team. In his previous role, Lee served as the Vice President of Sales for the MSP division. He has been involved in lease financing since 2006. Prior to joining GreatAmerica in 2006, Lee was a Financial Planner, holding his Series 6 and 65, for Northwestern Mutual Financial Network. Lee received his Bachelor of Science in Finance and Marketing from Babson College in Wellesley, MA.