---
5 Tips to Personal Trade Show Success
I'm a trade show 'regular', which also means I'm a frequent flyer. It's an uncomfortable situation for a broad-shouldered person. We all know the feeling. You are seated on the plane, waiting to discover whom you'll be sharing shoulders with for the next few cramped hours; then you see them. The oversized person coming in who plops down next to you. That person is me.
For that reason, I have to put myself into a place of mental focus. I could watch R-rated movies, read a good book (C'mon, it's more likely a magazine), listen to 80's heavy metal… but usually, I work.
For the past 17 years, I've attended trade shows primarily in the telephony, Unified Communications and IT industries. During that time I've learned a lot about how to get the most from these events.
Trade shows are a big investment of time, money and resources. They involve much more than just skirting out of the office for a few days for a mini-getaway. Highly effective employees look at the opportunities as efficient ways to build their brand. If you are investing the time away from your home and office, do yourself a favor, and make the best out of your event. To do that, check out my personal list of the top 5 tips for Tradeshow Success.
#1 Set Goals to Accomplish During the Trade Show.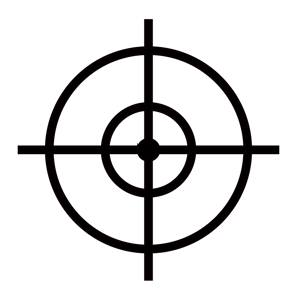 Seems easy, right? What happens is we worry about flight logistics, hotel reservations, local weather, etc. etc. and then we show up at our event without a clear and specific goal in mind. Ask yourself, "What do I want to accomplish on this trade show?" Or, "What makes this a great use of my time and company resources?", or most importantly, "How can I come back to the office and look like a Boss?"
These goals will also help you determine whether or not your trade show strategy was a success. Based on whether or not you hit your goals, you'll know which practices to repeat in the future, or which ones to change and improve.
Not sure what these goals should look like? Here are some simple suggestions:
I'm going to find 5 new prospects to follow up with.
I will set up 3 face-to-face meetings with existing accounts while at the event.
I will come home with no less than 50 business cards of people that can help improve our position in this market.
# 2 Maximize Efficiency by Being Prepared for the Trade Show.
An ounce of preparation and planning can pay big dividends. Here are a few simple hacks that you can use:
Leverage airplane time as a distraction-free time to do your research. Use LinkedIn and social media as a means to learn who will be in attendance. Then, read up on the prospects attending the event or trade show. Study the websites of your 'targets' and familiarize yourself with their organizations.
Do your homework and understand the lay of the land. Look for local restaurants or hot spots that you can use for afterhours entertaining. Investigate the menu, check prices, do you need to make a reservation?
Take inventory of the basic things you'll need. Here are some essentials you don't want to forget:

Business Cards (obviously)
Your Travel & Frequent Flyer Information (PS- easy life hack, take a picture of your driver's license and have it hidden in your phone.)
Mobile Charger, Laptop and Related Devices
Download the Conference Smartphone App
#3 When Networking at Trade Shows, Be Courageous, Be Yourself, and Have Fun.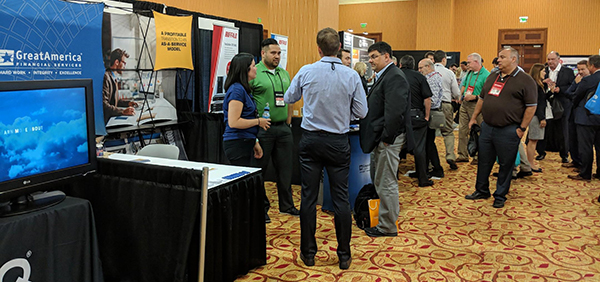 Trade shows aren't for everyone. Being social and engaging is easy for some people and excruciatingly painful for others. Here is some basic advice for everyone; use your strengths and engage where and when you're most comfortable.
For example, if you're a morning person, get to breakfast and engage with other morning people. Or hit the gym in the morning for a run and bump into other motivated people.
If you're a happy hour person, use this time to socialize. Be prepared to talk business, but mix in a few nuggets on sports, entertainment and anything else (other than politics and religion).
If you're a late night party person, save yourself the misery and avoid being the last person at the bar. Nobody wins an award for being the last man standing and chances are you'll regret it in the morning. Remember, this is a work conference and not a bachelor party. Plan your day and be professional.
#4 Take Care of Your Physical and Mental Well-being While at Trade Shows.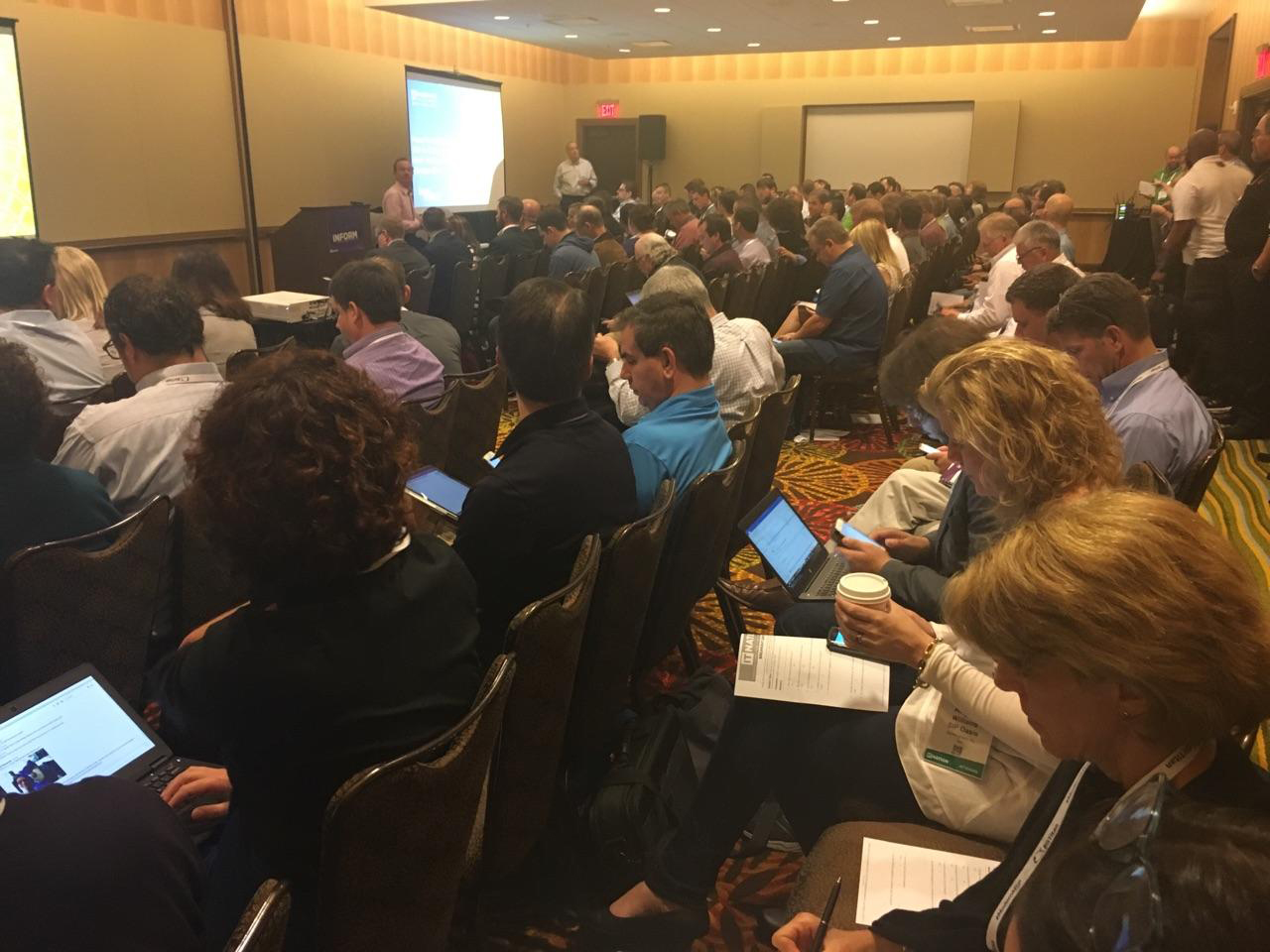 As I said before, you're not at a bachelor party or a tropical vacation. It's early morning wake up calls, long flights, hundreds of handshakes, dinners and drinks, and crummy hotel beds. It's important that you find ways to take care of your mind and body so you don't come home wrecked:
Drink water. Traveling is a great way to dehydrate your body. Make a point to have fresh water with you at all times.
Get 8 hours of sleep. Travel across time zones will mess with your wake/sleep equilibrium. Err on the side of getting more rest. You may not make it to 'last round' at the evening social event, but you'll be much stronger the next day.
Move your body. Working out at the hotel gym may not be your thing, but that shouldn't stop you from taking a brisk, 10 minute walk around the hotel on your break.
Avoid Sitting. Folding chairs in a hotel conference room are a perfect way to lull you into an afternoon nap during your keynote speaker. Try to spend at least 15 minutes every hour on your feet. You'll feel rejuvenated and your lower back will thank you.
#5 After the Trade Show Ends: Follow Up and Put a Bow on It!
Your recollection of the trade show will be most clear on the day you leave the event. Each passing day produces more of life's whirlwind, which will only cloud your memory. While it can be tempting to order a drink and watch reruns of 'Friends' on the flight home, this is your BEST opportunity to recap the event and plan your follow up items:
Do a short write up on the event for your team and boss. What were the highlights? Lowlights? Be brief and frank. Don't sugar coat your evaluation. Your analysis will determine if it's an event worth repeating. Use this information to evaluate the ROI for the event.
Provide feedback to event managers. The hosts will be most receptive to your feedback immediately following the event. Use this as a way to suggest changes, improvements, or offer praise.
Make connections! Within 3 days of the event, follow up on leads from business cards, make connections on LinkedIn and social media, and set appointments for follow ups with key opportunities.
Maximize Your Trade Show Investment
Yes, trade shows involve a large commitment of time, money and resources, but they can be worth every penny spent and then some! These events offer a great way to learn more about the current happenings in your industry and can also be leveraged to grow awareness for your brand through networking. Just make sure you make the most of every opportunity you're presented with so you can arrive back to the office armed with value to share.
If you want ideas on what trade shows to go to, or if you'd like to meet up with us, check out our event calendar to see which ones we're attending.
Nick Nielsen
Nick Nielsen began his work in the telecommunications industry in 2001. Prior to that, Nick attended Coe College, where he earned his Bachelor of Arts in Communication, was a student-athlete, served as a coach post-graduation, and also met his wife, Wendy. He then went on to earn his Master's from the University of Iowa's Tippie MBA program. Today, Nick serves as Vice President of Sales for GreatAmerica Financial. Prior to joining GreatAmerica in 2008, he served in various leadership positions with U.S. Cellular.