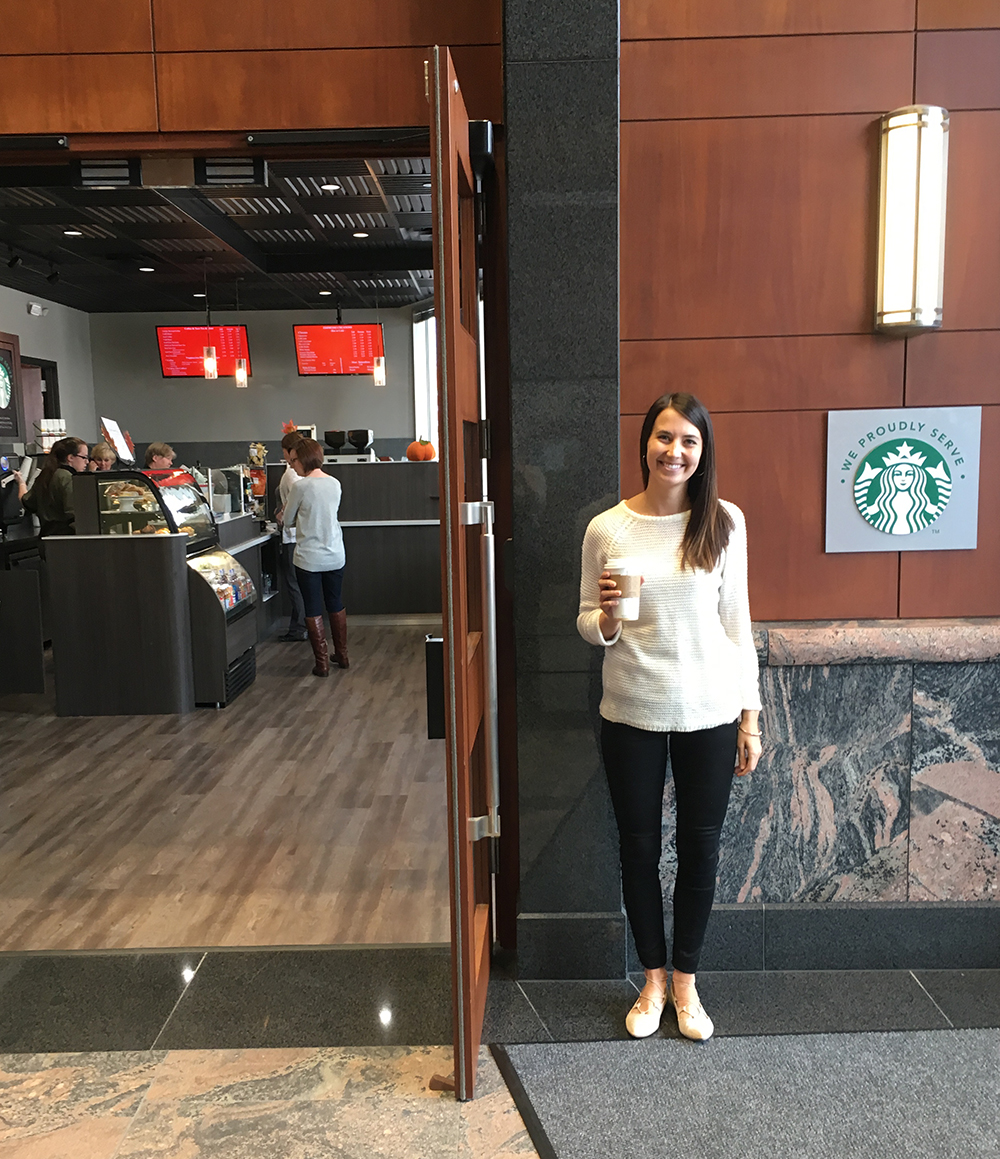 ---
A Day in the Life of... Abby, Credit Analyst
First things first: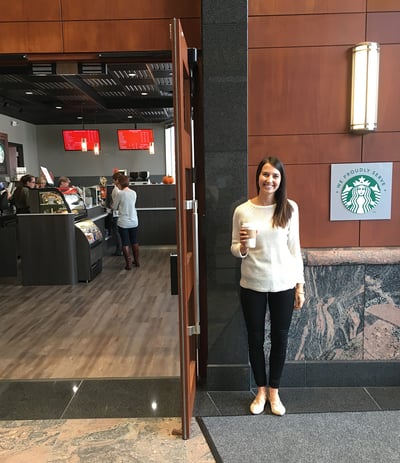 My day begins when I walk through the doors of the GreatAmerica building. Before I even make it to my desk, I am greeted in the lobby and elevator by many smiling faces and conversations. Ever since the addition of the Starbucks on the first floor, our building is buzzing with energy before it's even 9 AM.
Once I get to my desk, I fire up my email and tend to any leasing emergencies that surfaced overnight. After that, it may still be early, but our vendors are already hard at work and submitting credit applications! I jump right in and review the applications—time is of the essence and I make sure to have a credit decision back to our vendors within an hour. In every application I review, I look for ways to create mutual success between our vendors and us. I have the GreatAmerica Mission and Principles posted on my desk to keep them top of mind.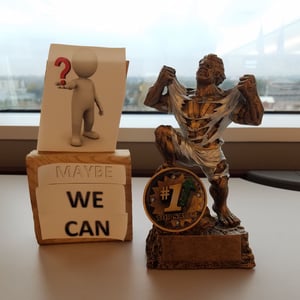 Later in the morning, my team of 14 meets for a quick team huddle. This is a time for us to touch base, share what everyone has going on during the week, and to pass along any important updates. There are jokes and laughter all around with this crew—we definitely make time for fun! I look forward to the traveling trophies we award at these weekly meetings. For example, we have a trophy for the most call activity and our "Maybe We Can" award— which recognizes a team member who rose to the occasion and provided the GreatAmerica Experience during a difficult time. The trophies are a fun way to get a little competitive and recognize each other's successes.
Throughout the day:
Our vendors continue to submit credit applications throughout the day, as well as other related requests. Whenever our vendors or their customers have a custom request—such as lease revisions, special payment structures, or unique equipment schedules – it comes across my desk. I work closely with other analysts to produce a solution that helps our customers achieve greater success!
Later in the afternoon, I meet with some of the credit team for a training course. As technology and our vendors' worlds continue to change, the credit function at GreatAmerica offers a variety of classes to keep analysts up to date and consistent in their underwriting. Through innovation and continual improvement, our team enhances our knowledge and the value we offer!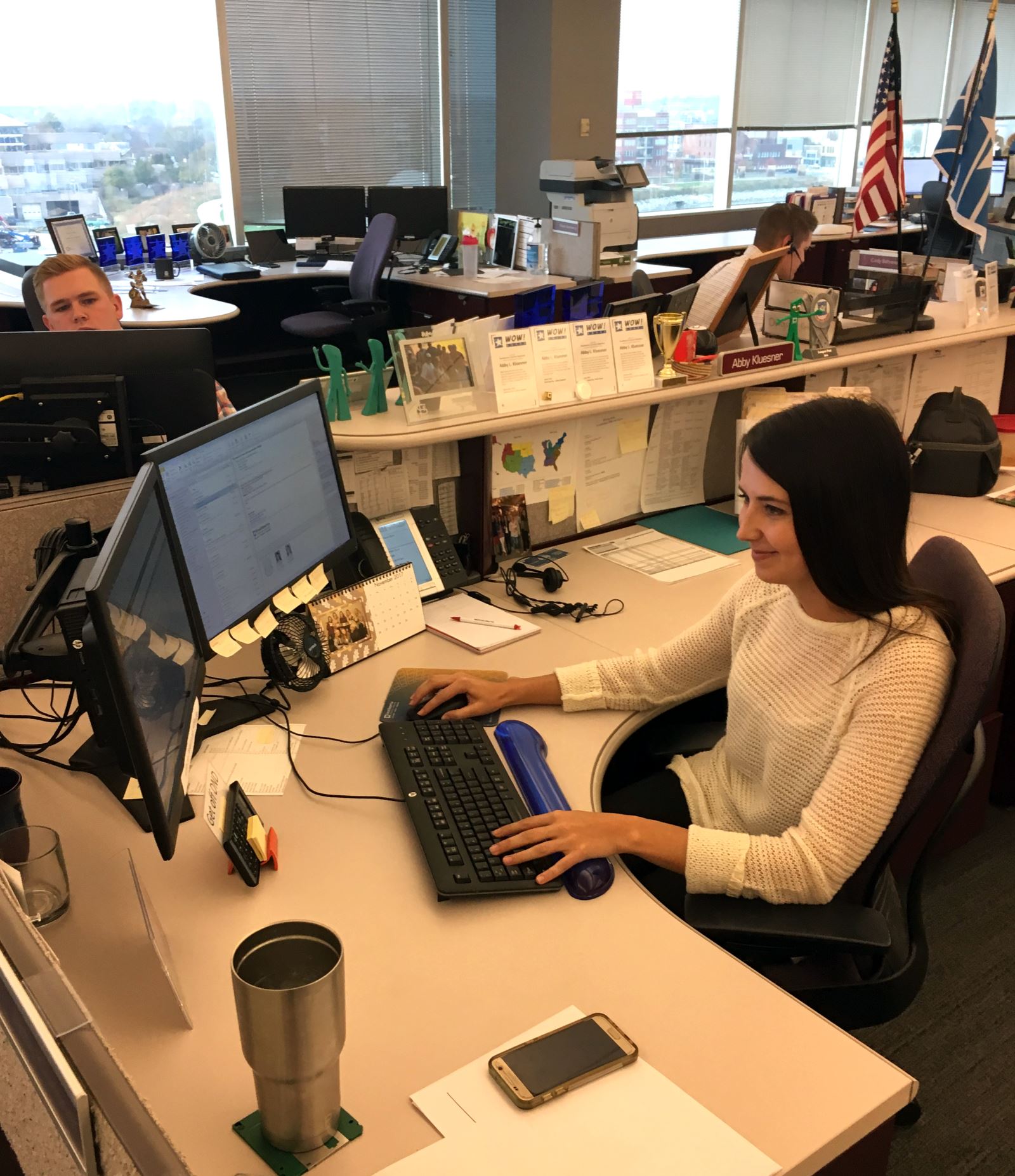 Closing time:
I look up at the clock and it's already 5! Before heading out for the evening, I check the credit log once more to make sure there are no outstanding applications to review. I also give my email inbox one more look through to make sure any emails requiring a response have been sent. It's my personal expectation, as well as my team's, that we stay until the work is done—especially since we have many vendors working on the West Coast.
There's an after work Network Group Event going on today—the group is for GreatAmerica employees interested in connecting with other coworkers as well as the community. Tonight's event is a group yoga session in the GreatAmerica building—time to get our Zen on!
Abby Kluesner
Abby Kluesner joined the Communications and Data Group at GreatAmerica Financial Services as a Credit Analyst in 2016. Prior to that, Abby had spent her summer as an intern with the Office Equipment Group. She attended the University of Northern Iowa and earned her Bachelor of Arts in Finance in Communication.