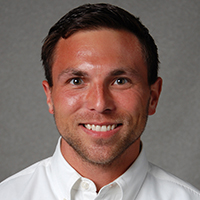 ---
A Day in the Life of Justin, Strategic Technology Analyst

(Inaugural 1st Street Games with the Network Group)
I typically start my morning by filling my water bottle with La Croix that I bring from home and heading to the breakroom to heat up my breakfast sammy. When I get back to my desk I load up a new release playlist from the EDM and Hip Hop world, pop a headphone in and check my calendar. Once I know what my schedule is like I'll blast through my emails and respond to anything that I need to.
The next step is when I open ToDoIst to scan my to-do's and see what I can knock out before the day gets going. If you've never heard of it, ToDoIst it is an app that can help you keep track of all your tasks and to-do's in one place. I recommend checking it out, it can help keep your life on track. Working through your to-do list can be daunting, but there is an accomplished feeling every time you click that circle to complete a task.
Around 9am every morning I get a couple of emails that have some action items. The first are pass through charges that we separate by vendor and send to their respective contacts for verification. This is typically a quick process, but occasionally there are discrepancies. I will work with the partner's GreatAmerica team as well as our contract management team to resolve the problem and make sure that our vendor's customer is taken care of and all parties are on the same page.
The other daily email we get lets us know which partners setup an integration the day before. We use this information to get the partners any setup instructions and/or best practices that will enable them to utilize the program and our integration in the most efficient and effective manner.
If both those emails are handled without a hitch I like to browse the CHANNELe2e newsletter and get an update on what's going on in our industries. It's important to be knowledgeable not only for myself, but for our partners who may benefit from this information but hadn't had the opportunity or time to read into it themselves.
Once those are taken care of, and depending on the day, I may have idea forum meetings for our unit or another unit I have taken over as the tech liaison for. If you missed my previous blog about how our idea forum works to help vet and implement new ideas, you can check that one out next!
There are also weekly team meetings that I try to always attend. These are good for several reasons, but one of the biggest to me is finding out how everyone is feeling about their day, their job, and what changes can be made to make life easier. It's important that I am grounded in the teams and accessible. I'm able to get a lot of information about partners and current landscapes at the team meetings.
After all of those things are complete, my day transitions from structured to a much more fluid approach that varies day to day. Internal meetings, external calls, template work for the various quoting tools we have integrations with, and idea forum work.
I'm also heavily involved in the GreatAmerica Network Group and have been a member of the board for over 2 ½ years.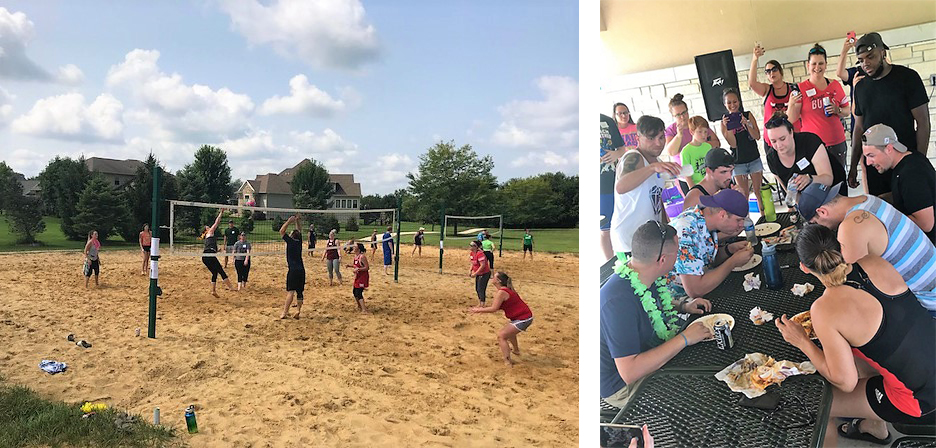 The Network Group just wrapped up our second event with another local company, the Inaugural 1st Street Games. Each company had 3 teams of 10 battle it out in various games including Volleyball, Spikeball, Bags, Water Pong, Jenga, and Heads Up with a taco eating relay as the tie breaker. GreatAmerica were the winners, with a final score of 11-7.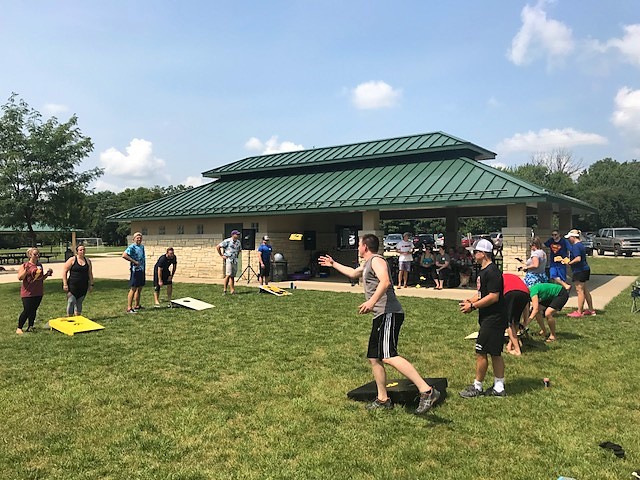 Justin Pickavance
Justin Pickavance is the Strategic Technology Analyst for the Unified Communications & IT group at GreatAmerica Financial Services. Justin works closely with GreatAmerica customers to uncover business needs and identify technical solutions that support growth and retain customers for a lifetime. He began his career in the tech industry as a Systems Support Administrator for Collabrance, LLC in 2012. Then, he became an Endpoint Analyst at GreatAmerica where he supported and maintained end user systems in 2015 until he made the transition to his current role in 2017. Justin earned his degree in computer support from Kirkwood Community College.