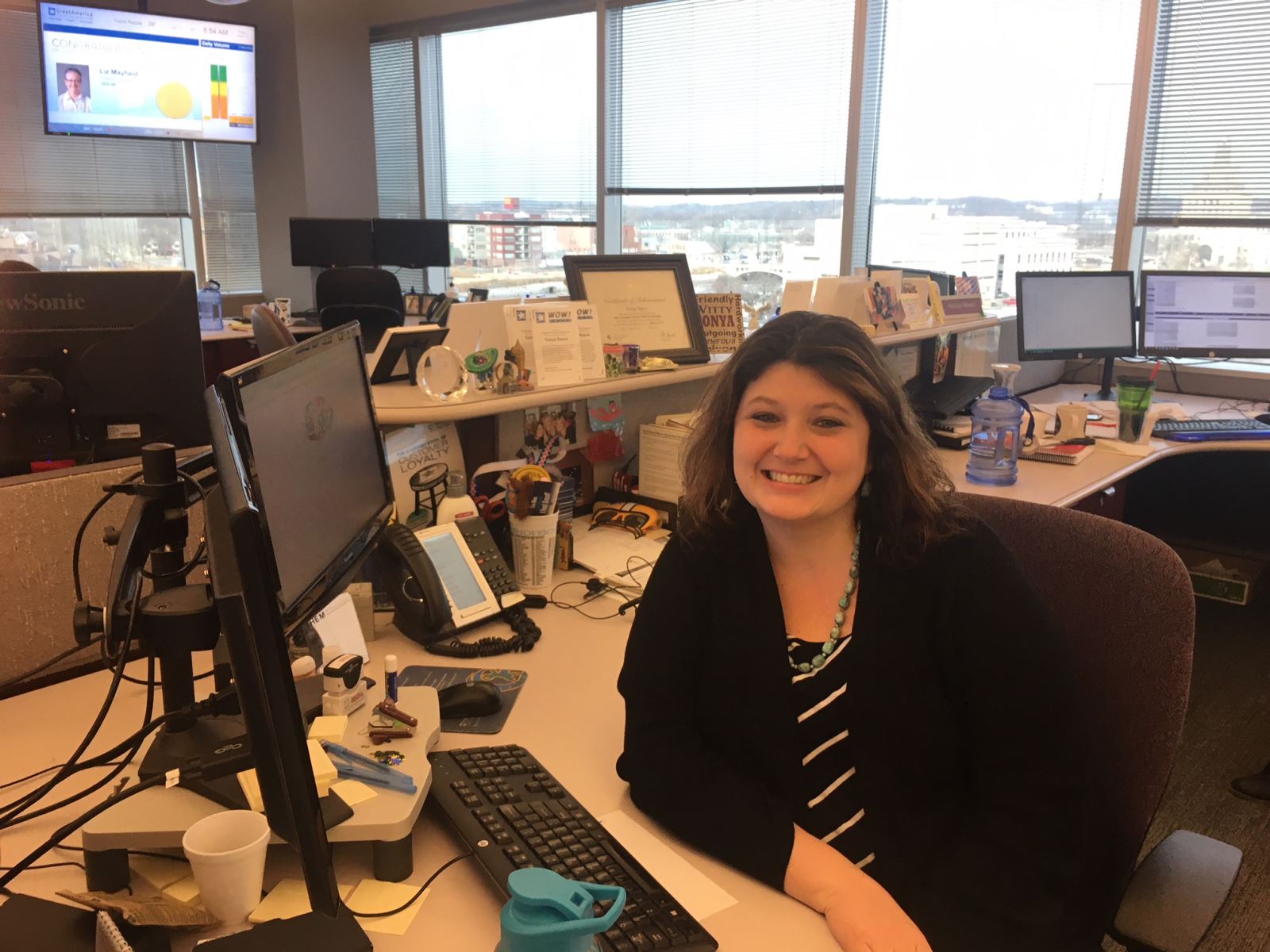 ---
A Day in the Life of... Tonya, Sales Support Specialist
My morning starts bright and early as a Sales Support Specialist for our East Coast Unified Communications partners. I put an extra "pep in my step" by quickly purchasing a latte at our Starbucks on the 1st floor before making my way to my desk.
By 7:30am I'm logged into the computer and phones, ready to start my day providing support to both our internal and external customers. I start each day by locating my HP financial calculator on my desk. Not kidding—a missing calculator can cause a panic attack! After that, I'll check my emails to see what tasks may already be waiting for me. I handle a variety of requests. For example, I could be asked to quote rates or payments for a proposal, submit credit applications, generate finance agreements, revise documents, review signed documents, or communicate updates on funding.
After I've caught up on requests, I take a look at my calendar to plan my day as I may have meetings, training classes or conference calls scheduled. I work very closely with the other Sales Support Specialists and Sales Reps on my team, so we have a team calendar with everyone's schedule to ensure proper coverage for the day. Responding to customer requests in less than an hour is extremely important to me, so I limit the time away from my desk whenever possible to make certain we have availability for other team members to assist in my absence.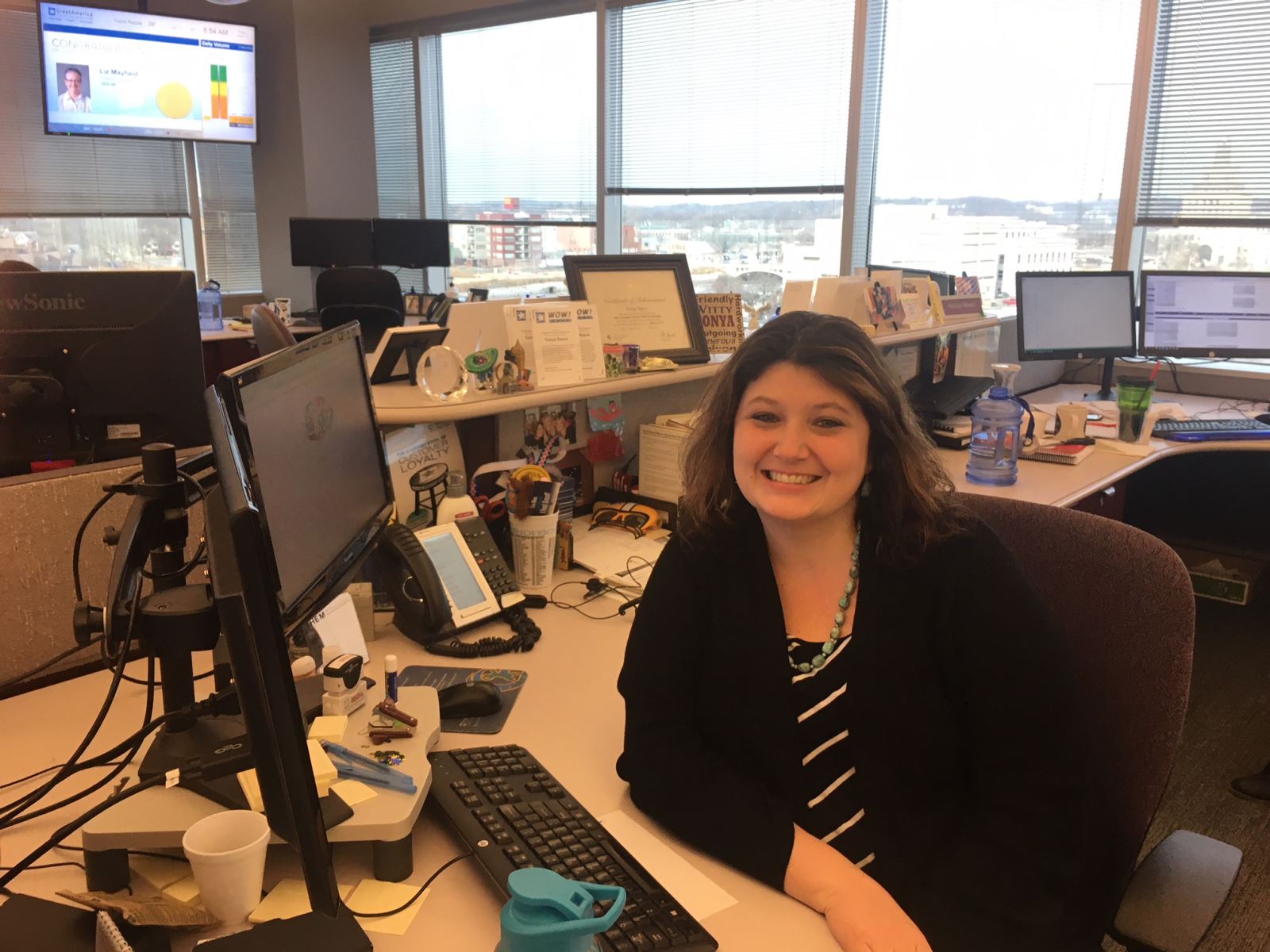 Throughout the day, it's not uncommon for me to put on my detective "hat" to solve problems or find solutions. I enjoy digging into an application and researching the best possible outcome for our vendor and GreatAmerica. This is where my love for details really shines through! There is no better feeling than working through a complex request and then having a vendor say, "WOW, thank you for making that easy!"
Speaking of WOW compliments, my team meets in a weekly huddle in the early afternoon. During this huddle, I am able to recognize two of my team members that have recently received positive comments from a vendor through a WOW award. The GreatAmerica Experience is something every team member strives to provide with every customer interaction! Anyone can nominate their coworkers for a WOW award when they see them going above and beyond. Since May of 2012 I'm proud to say I've received 16 WOW awards and have nominated countless other team members!
Later in the day, I meet with my direct sales rep that I provide support for. We're onboarding a new vendor and we have scheduled a call to review their program with GreatAmerica. Our commitment to mutual success with our partners starts with our passion for onboarding vendors and re-onboarding existing vendors. After the call, I will take steps to ensure we are supporting the vendors program as outlined. This includes interacting with our legal department on standard or custom documents, working with finance to approve rates and build a rate card, filling out a program information sheet for all team members to reference on the program, and making sure all the flags and settings are set up in the system to seamlessly accommodate their requests and applications.
Before the end of the day, I wrap up any outstanding requests that came my way. I create follow-up tasks to remind me of the applications I will need to work on the next day. I take the time to look at our team's daily activity and give high fives to team members for the applications they worked and funded. Celebrating our successes both big and small is a great way to end each day!
Tonya Reece
Tonya Reece is a Sales Support Specialist that started her career at GreatAmerica Financial Services in 2006. Tonya joined the Communications and Data Group at GreatAmerica as a Vendor Transaction Manager in 2013 and moved into her current role in 2016. Prior to that, Tonya worked in the Office Equipment Group in various roles including Account Support and Sales Support. Tonya enjoys spending time and traveling with her husband Brett and takes great pride in being a "super aunt" to her 3 nieces and 1 nephew.