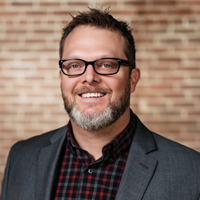 ---
Are Your MSP Clients Costing You?
3 Common Areas You May Be Leaking Profits
Even the most diligent Managed Service Providers (MSPs) experience profitability leaks. Small losses here and there on each managed services client can lead to net losses across the organization. Then, before an owner may realize there's a problem, their cash flow is in serious trouble.
Stop the Leaking of Profitability in Your Business
If you find yourself scratching your head, trying to figure out where the profitability is slipping through the cracks, consider doing these three things to identify and stop the trickle of lost dollars from each of your customers.
#1 Automate Collections
Sending an invoice to your client doesn't guarantee you'll receive payment. The time between sending the bill to a customer and their money actually hitting your bank account can be substantial. Between multiple delays and missed or late payments, it takes time to collect payments.
As technology continues to improve, the more tedious aspects of running a business can be managed hands-free. This ultimately helps the bottom line. Some applications, like ConnectBooster, reduce the amount of time a company spends billing customer. Due to this, they are a direct value to profitability. Automating the billing and collections process minimizes staffing and hiring requirements. It helps ensure team members can spend more time working on revenue-generating activities instead of continually making calls to late paying customers.
Survey Reveals ConnectBooster Saves Up to 192 Hours/Year
We at ConnectBooster recently conducted a study of MSP billing habits. After implementing the automated payment platform, those companies saved between 2 and 4 hours each week. Plus, they reduced their aging accounts receivable by over 30 days. That equates to 8 to 16 manual hours a month and as much as 192 hours each year!
#2 Implement ACH Payments
Credit and debit cards are convenient for customers and easier to manage than checks, but they are a significant source of profit leaks. Accepting remote payments can be costly.
Instead, ACH is by far the best value option for IT services companies. ACH eliminates the 5% charges for large payment transactions, which adds up quickly. The ConnectBooster platform allows Solution Providers to choose between credit or debit cards in addition to ACH, potentially saving you thousands of dollars every month to go directly back into your business.
Applying Automated Billing and ACH to Clients
Once you have your automated billing and collections platform in place, we recommend offering a cash discount to customers who pay with ACH. ConnectBooster allows for MSPs to accept cards or ACH and offer an ACH discount. The end customer can choose at the time of payment if they would rather pay via ACH, or pay via card and lose their cash discount.
#3 Integrate Your Tools
If your billing platform doesn't integrate with your company's accounting and PSA or CRM software, it means your team members are spending their time on manual tasks. There's a lack of automation. If the reason you can't accept ACH is because your payment processing and quoting applications aren't connected, you're losing money.
That lack of integration ultimately hurts operations. ConnectBooster integrates with many Solution Providers' preferred business tools, like ConnectWise, Autotask, QuickBooks, and GreatAmerica. Those connections save time by automating payment reconciliation, eliminating double data entry, and reducing potential human-error between your business applications.
How the GreatAmerica and ConnectBooster Integration Saves MSPs Time
Within the past year, ConnectBooster built an integration with GreatAmerica to help MSPs save time with payment reconciliation.
Here's some background on why this matters: many times, GreatAmerica will bill and collect Managed Services fees on behalf of MSPs. In fact, in 2018 GreatAmerica billed a quarter of a billion dollars in partner money. That includes managed services, managed print services, and other maintenance or recurring service dollars. GreatAmerica will include those amounts on the invoice they send for the monthly finance payment, making for a simplified single payment for the customer. They call those charges pass-through dollars since they aren't keeping any of it.
Once the managed services customer pays the invoice, GreatAmerica will send the pass-through money to the MSP's bank account via ACH. While this is convenient for the customer, many MSPs struggle with reconciling the payments GreatAmerica sends and applying them to the correct customer accounts. In fact, GreatAmerica customers surveyed last year said they spent between one and three hours each month on reconciliation.
That is where the integration comes in! When GreatAmerica pays the MSP, the information is passed along to the ConnectBooster platform. The notification of paid invoices is displayed on the ConnectBooster dashboard within 24 hours. Then, ConnectBooster passes the same data along to QuickBooks where a majority of the remittance is automatically posted. This means you no longer have to match payment records manually.
Curious how the integration works? Check out this video or request a personalized demo.
Ryan Goodman
Ryan Goodman is one of the founders of ConnectBooster and serves as its President. He primarily focuses on working with the sales team to develop their process and partners with MSPs to help them with their cash flow issues. Initially, Ryan received a "trial by fire" training in sales via network marketing. Ryan credits his early years in network marketing for giving him the idea to pursue recurring revenue with his business partners. After working in the payment processing industry and technologies, Ryan and the team decided to find ways to help other IT providers automate their manual billing processes. "Network marketing and payment processing inspired me to pursue residual income. It's that concept that has evolved into the family of companies we have today." When he's not working, Ryan enjoys spending time with his wife Amanda and two boys, Owen and Liam. He plays softball and golf in the summer and is an "avid sledder" in the winter with his sons! He also enjoys working out regularly and reading about news in the IT Channel.