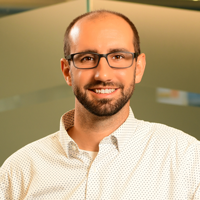 ---
Beware the Financial Risk of Traditional Hardware as a Service (HaaS) Deals
If you're considering transitioning to a Hardware as a Service (HaaS) model, or if you already offer it, one of the most important factors to consider is the potential financial risk to your business. We've heard and seen stories firsthand. You fund the upfront costs for your customers' equipment and services either with your own cash or a loan, with a payment plan that projects you recoup the cost through monthly payments in about 18 months. Then, after a short 9 months, the customer defaults on their payments, sticking you with the bill. If that happens on one too many HaaS deals, you could quickly find yourself in deep water.
To mitigate that risk, you could limit which customers you offer HaaS, but credit underwriting is a tricky practice. Even customers that seem reliable and great on paper can fall through. Ultimately, you'd end up reducing the number of profitable HaaS sales you're making, which will cause your monthly recurring revenue and to take a hit.
Find an Alternate Solution
To remedy this, many Solution Providers partner with a manufacturer or financing company to assist in leasing equipment to their customers and provide an alternative to traditional HaaS (Click here to find out about the 4 most common alternatives). Be careful - although their deep pockets are nice, many still have you be responsible for footing the bill if the customer stops paying. So be sure to be upfront and clear about this expectation before partnering, establish who will be at financial risk and why.
Choose the Right Partner
Be picky when selecting your financing partner for HaaS. The right partner will have a sophisticated credit underwriting process that calculates the likelihood of that financial risk and know to account for it. They will also have policies and guidelines in what they look for when approving a leasing customer, and won't accept every deal you submit. Although this can be frustrating at times, it beats the alternative of a partner who accepts every deal, regardless of the customer background, because they can make you pony up when it falls through.
Stick to Your Expertize
Long story short, determining the financial risk and making a credit decision is what financial institutions do. It's our bread and butter – not yours. We wouldn't be able to determine what hardware you should include in your customer's solution, so why would you try to determine what customers are high or low financial risks? It is likely the same statement you make to your prospects when talking about outsourcing their IT.
When it comes to risk, you have enough to worry about already. Let your financial partner take the financial risk out of HaaS.
Cody Jandik
Cody Jandik is the Vice President of Sales for the Data Group at GreatAmerica Financial Services. He focuses on the strategies behind the sales team, helping them grow and be the best sales reps in the financing industry. Cody started his career at GreatAmerica in 2011 as the Director of Vendor Relationship Development and maintained that role until moving into his current position in 2017. He has spent all six years in the Communications and Data Group, and only 3 months outside the Data team.