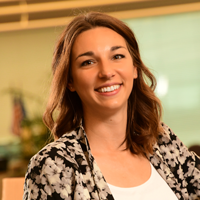 ---
Bigfoot Isn't Real. Neither Are These Myths.
For as long as there have been rumors of a hairy human-like creature roaming the woods of the U.S., there have been enthusiasts searching for the unlikely creature. Many times these searches for Sasquatch end with little to no evidence past grainy photos.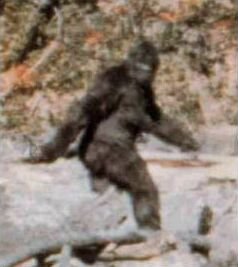 Frame 352 from 1967 Patterson–Gimlin film
Without that evidence, you will be hard-pressed to convince me (and many other reasonable Americans) that Bigfoot exists. This myth is perpetuated by a lack of evidence. That is not the case with the myth we hear from Solution Providers about their customers not using or needing financing.
More than a year ago, an IT Solution Provider assumed their customer didn't finance. That Solution Provider was mistaken. The payment history for the customer – a respected East Coast science and technology university – showed multiple leases and finance agreements. The university recognized the benefits of financing – even if the Solution Provider didn't.
The Solution Provider who so readily assumed their customers didn't need financing may be losing sales to a competitor who offers monthly payments.
Unlike the Bigfoot myth, there is overwhelming evidence that these three myths about financing are untrue:
MYTH 1: Your customers don't finance.
TRUTH: Most U.S. businesses do finance. The ELFA (Equipment Leasing and Finance Agreement) tells us that in 2012, 72% of U.S. companies used some form of financing to acquire their equipment.

MYTH 2: Only startups need financing for their equipment.
TRUTH: Startups do need financing, but they aren't the only ones. More tenured companies recognize they need capital to fund growth. Growing businesses use their cash to invest in their company, not in technology. According to the ELFA survey - most equipment acquisitions are financed at companies with revenues between $25 million and $100 million, and just under half of companies with less than a million in revenues finance their equipment acquisitions.

MYTH 3: Only large equipment purchases are financed.
TRUTH: The average GreatAmerica transaction is $16,000. Many of the projects we finance fall between $3,000 and $250,000 with many add-ons as small as $1,000.
The stats don't lie when it comes to financing. Most businesses – big and small – use financing for equipment acquisitions of all sizes.
I think we can all agree more evidence is needed on the Bigfoot front.
Views and opinions expressed in this blog are solely those of the author, and not GreatAmerica Financial Services Corporation.
Jackie Schmid
Jackie Schmid is the Director of Strategic Marketing of the Unified Communications & IT Group at GreatAmerica Financial Services located in Cedar Rapids, Iowa. Jackie is responsible for building brand awareness and gaining strategic relationships through creative marketing. Prior to joining GreatAmerica, Jackie worked in the TV News industry as a producer and executive producer at the local CBS and FOX stations where she helped shape the programs delivered to the market. Jackie's finance career began in 2011 when she joined GreatAmerica to support the sales team serving the Office Equipment space.