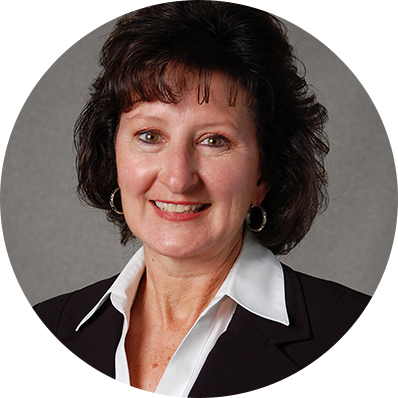 ---
Consistent Process Leads to Predictable Results in Achieving Sales Growth
With our communication tools, social media and online resources for prospecting, and our mobile devices and computers with access to information instantly, you'd think sales would be easy; certainly easier than in the past. Yet many sales people are working harder than ever. Despite all the new tools and their hard work, they're barely achieving their same old results or worse, falling short.
Quota attainment averaged across all geographies, industries and company sizes has dropped 10% from 2012 to 2016. (CSO Insights, 2017 World-Class Sales Practices Report https://www.csoinsights.com/2017-cso-insights-world-class-sales-practices-report-summary/)
In addition to increased competition and changes in the buying process, sales growth is made even more difficult by high turnover and lack of qualified candidates. However, there is hope to having strong sales and it's within your control. Simply asking your sales team to sell isn't enough to get the results you seek, instead:
Identify a proven sales process for your organization and commit to it.
It's no secret the core to sales success is a good relationship with the customer. World-class sales organizations support the development and growth of the customer relationship with a defined, consistent sales process. The sales process is within the control of the organization. Trying to function with a random or informal sales process or letting individual contributors do things any way they want results in inefficiencies, inconsistent results, less revenue, lower quota attainment, winning fewer forecast deals and higher turnover (both voluntary and involuntary).
When a sales organization experiences high turnover, it can be challenging to create a strong relationship with the customer. Top sales performers are leaving when they feel their current environment limits what they can achieve. However, CSO Insights 2017 data indicates involuntary turnover is lower in sales organizations with a strong sales process and customer relationships.
Train all sales team members, new and existing, and sales leaders on the sales process.
Even veteran sales team members can learn new skills. Having a common process will allow your sales managers to coach consistently. As Gino Wickman notes in his book Traction "Nothing can be fine-tuned until its first consistent." (Wickman, Gino, [2011] Traction: Get a Grip On Your Business, Chapter 7, p. 149)
Keep everyone consistent by making sure they all receive the same training(s) so the team can work together easier and more efficiently. Consistency also allows you to scale and grow your team as well. It's in your control to ensure your entire sales force is given opportunities to keep perfecting your sales process.
Measure sales activity and results against the process.
Strong sales organizations do a good job of measuring performance which is also something you can control. Tracking and documenting your sales activity against the steps of your sales process will help you identify areas of improvement and opportunity to keep moving leads down your sales funnel and increase your close rate.
Deliver ongoing sales workshops, refreshers, role play opportunities and support.
Take actions to keep the sales process part of your culture and your success story. Sales skills can always be improved and trainings should be offered continuously. You don't have to try to reinvent the wheel by yourself; find an industry training that is a fit for your sales organization and can help you improve your sales with proven practices. Providing ongoing sales workshops and coaching tied to your sales process is in your control to help keep the sales process top of mind for your company.
Sales have evolved from a transactional-selling process to a needs-based consultative selling approach, requiring you to evolve as well. Identifying a consistent process to follow, training the entire sales team on the process, measuring their activity and results against the steps within the process, and providing ongoing refreshers allows you to plan for consistent sales growth.
For more information on a research-based consultative sales process, click here to learn about the Miller Heiman GroupTM Professional Selling Skills® sales training hosted by PathShare® HR Services.
Denise MIller
Denise Miller is a Senior Human Resources Consultant with PathShare® HR Services. She is a Society for Human Resource Management (SHRM) Certified Professional and holds an additional Talent Acquisition specialty credential allowing her to help GreatAmerica customers be more successful within their hiring process. Her certification with the Activity Vector Analysis (AVA) allows her to assist in assessing talent for behavioral fit within the role they are being considered. Denise regularly conducts Professional Selling Skills® sales training classes to help support consultative selling skills. Prior to joining the PathShare team in 2013 Denise spent 10 years in a sales role at GreatAmerica working directly with dealers in the office equipment industry helping them grow their customer base.