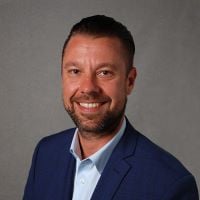 ---
How I Created a Perpetual Technology Budget for My Customers (Part 3)
Three Strategies to Recurring Revenue, Predictability, and Sales Simplicity
Last week's blog covered two key strategies for obtaining a customer for life. This week, the story continues with one of the most impactful "ah-ha" moments I've had in my leadership journey.
The Upgrade Expectation at the Technology Lifecycle End
After about 4 years of leading with monthly payments, we had amassed a large portfolio of customers who were quickly reaching the end of the technology lifecycle we had originally agreed to.
In spirit of full transparency, I was really nervous to learn how a customer would react to the suggestion that it was time to upgrade. We had tried to reinforce the lifecycle concept throughout the life of their agreement, but did they remember? How would they react? In advance of our meeting, we sent each customer an email sharing their end of term options.


An example of what the pre-meeting email contained regarding the lifecycle coming to an end.

It was time to suit up, ride along with the sales team, and figure out how effectively we set expectations with our customers.
In our first year, we had 15 contracts to renew. I was shocked that 13 customers chose to refresh or upgrade. In year two, of the qualifying 40 contracts to renew, 32 chose to refresh or upgrade.
Does the Data Suggest a Perpetual Technology Budget?
What in the world had just happened? Our customers became accustomed to paying for technology monthly, and they bought into the guidance that every 3-5 years, technology needed to be refreshed and/or upgraded. We successfully found a way to create a perpetual technology budget for our loyal customer base.

This was a phenomenal outcome for our customers and our sales team (man, is a refresh sale easy!), yet as the business owner, there was a benefit that I had never considered. My project sales, which were always extremely difficult to forecast for, budget for, and meet on a monthly basis had now become extremely predictable.
After the second year of our Customers for Life journey, I could confidently forecast my project sales like I did for all other recurring revenue streams. In our case, we found that 80% of customers would renew or upgrade. Business planning, staffing, and overall management of the business became much easier.
After about 4 years, we had enough data to really dive into what was happening. We found that about 10% of customers would hold onto the technology beyond the contract term, 40% would refresh some pieces of their technology stack, and 50% found it compelling enough to upgrade everything.
A Recap of the Customers for Life Journey
When you guide your customer through the timeline in which the technology will provide valuable use, you set everyone involved up for success. This also ensures the upgrade conversation at the end of life does not come as a surprise. Leading with one monthly payment for all the products and services you propose will simplify the solution and expedite sales. Lifecycles matter – so discuss them early on. When you lead with the Customers for Life strategy in mind, over time, your projected sales become as predictable as all traditional recurring revenue streams.

To learn more about offering a monthly payment option to your customers, fill out the form below.
Ian Pugh
Ian Pugh is the Director of Strategic Programs for the Unified Communications & IT Group at GreatAmerica Financial Services. Ian is responsible for the GreatAmerica UC and IT manufacturer programs strategy and serving as a liaison between GreatAmerica and the telecommunications industry, including manufacturers and service providers. Prior to GreatAmerica, Ian spent 15 years of experience in the leadership, sales and marketing roles at Gsolutionz Inc., a UC and collaboration provider in California.