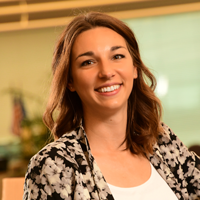 ---
INFOGRAPHIC: 3 Reasons Financing Is Important to Technology Businesses
This infographic recently released by the Equipment Leasing & Finance Foundation says it loud and clear: businesses are using financing to pay for their technology. Check it out.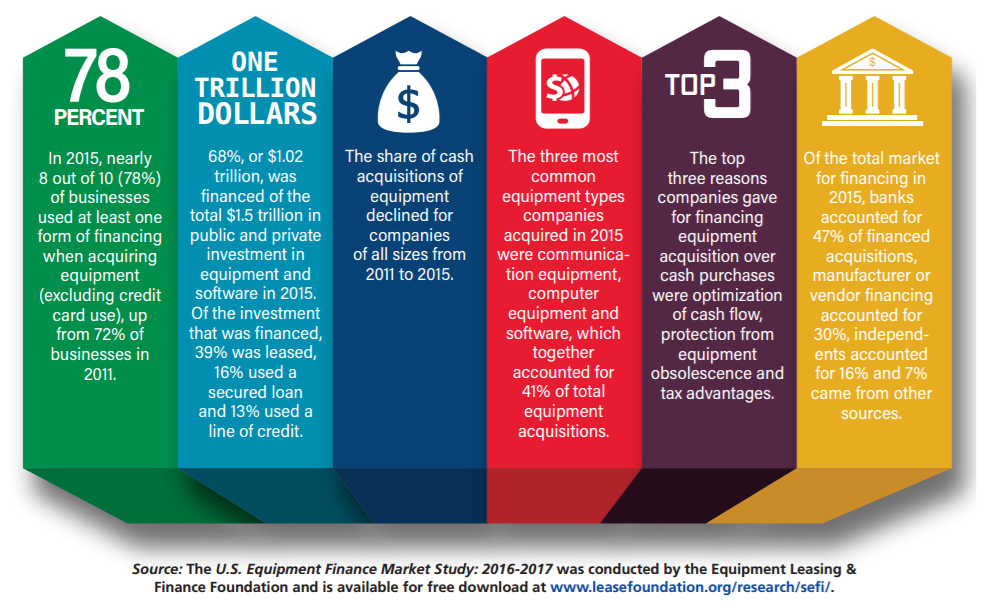 Here are three reasons why it is important to you.
#1 Most Companies Finance
Statistic: 78% of companies surveyed in 2015 used at least one form of financing when acquiring equipment.
What it means to you:
If your goal is to be a trusted advisor in the customer's world, this is a great way to do that. By bringing a finance option to the table, you are removing the obstacle of your customer figuring out how to pay for a large lump sum.
#2 What You Sell is Being Financed
Statistic: The three most common equipment types companies acquired in 2015 were communication equipment, computer equipment and software.
What it means to you:
If you are reading this blog, you are probably selling at least one, if not all, of those equipment types. It is a very competitive market and if you aren't helping your customers afford the technology, your competition down the street might be.
#3 Top Reasons Companies Finance
Statistic: The top three reasons companies cited for financing equipment over cash purchases were optimization of cash flow, protection from equipment obsolescence and tax advantages.
What it means to you:
By offering a finance option, you help your customers in three major areas. You won't restrict their cash flow. Their technology can be cutting edge instead of out of date. Finally, you can even save them money through tax advantages. If you want your team to be more like vCIOs, make them stop talking about the bits and bytes of technology, and arm them to solve real business challenges using technology.
If you aren't offering financing options for your customers today you could be missing out on opportunities to be a trusted advisor, help your customer save time, improve their cash flow and ultimately look professional in front of them.
View the Slideshare:
Jackie Schmid
Jackie Schmid is the Director of Strategic Marketing of the Unified Communications & IT Group at GreatAmerica Financial Services located in Cedar Rapids, Iowa. Jackie is responsible for building brand awareness and gaining strategic relationships through creative marketing. Prior to joining GreatAmerica, Jackie worked in the TV News industry as a producer and executive producer at the local CBS and FOX stations where she helped shape the programs delivered to the market. Jackie's finance career began in 2011 when she joined GreatAmerica to support the sales team serving the Office Equipment space.