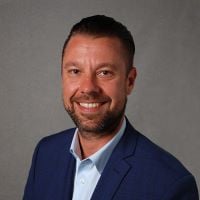 ---
Instantly Add Value to Your UCaaS Sales With These Four Practices
The advent of Unified Communications as a Service (UCaaS) is forcing the business partner community to adjust; yet after interviewing 50 UC-focused partners, it's clear that their go-to-market strategy has not adapted.
If we look in the rearview mirror, the complexity of Unified Communications forced customers to reach out and engage with your sales team to design and price the solution. Today, customers can go to any UCaaS providers' webpage, review offers, select hardware, enter their credit card, and immediately activate services. Because of this paradigm shift, the value of your sales team has changed.
Although instant access to information has placed more power in the hands of customers, it still takes a lot of time to evaluate UCaaS offerings. We estimate that if a customer chooses to oversee the selection process, it could take 20 to 40 hours of their time. In addition, a successful UCaaS deployment takes more than simply choosing a UCaaS provider. So where do we add value in today's marketplace? Here are four best practices we heard from the partner community to instantly add more value to your sale:
Conduct an Expense Review
Audit each communications invoice to understand the term of their current contract and services billed.
Identify and build relationships with top service providers to deploy recommend services such as internet access, minutes, voice access, MPLS, and SD-WAN.
Provide a return on investment (ROI) and total cost of ownership (TCO) analysis.
Provide an Evaluation
Evaluate up to three (3) UCaaS/premise communications providers that match your needs and requirements. We all have our favorite UCaaS solutions, but many times customers require multiple bids. In those cases, ensure you have the ability to provide more than one option.
Coordinate vendor meetings, demos, and help roll out any trials.
Agree on implementation responsibilities of the Service Provider, customer and your business.
Interview Key Business Leaders & Provide Recommendation
Create a self-service survey that a prospect can share with their users.
Conduct interviews with various business leaders to identify current communications challenges, discuss how to leverage modern communications tools and features, and create list of outcomes expected by a transition to UCaaS.
Provide professional executive business case including survey results, recommendations, solution benefits, ROI, TCO, SOW, and implementation roadmaps.
Complete a Cloud Readiness Survey
Confirm the router and firewall is capable of supporting your recommended UCaaS solution.
Ensure there is enough bandwidth to support UCaaS service.
Ensure all compliance and security requirements are met by the selected UCaaS provider.
Stress test their network by simulating UCaaS traffic before UCaaS installation.
By implementing these practices, you can add instant value. Plus, your sales team will be prepared for the new UCaaS environment and differentiate themselves from commoditized services flooding the market.
Related Content
The State of UCaaS Survey Results
Ian Pugh
Ian Pugh is the Director of Strategic Programs for the Unified Communications & IT Group at GreatAmerica Financial Services. Ian is responsible for the GreatAmerica UC and IT manufacturer programs strategy and serving as a liaison between GreatAmerica and the telecommunications industry, including manufacturers and service providers. Prior to GreatAmerica, Ian spent 15 years of experience in the leadership, sales and marketing roles at Gsolutionz Inc., a UC and collaboration provider in California.