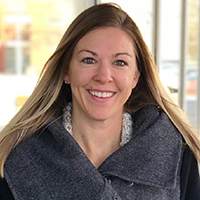 ---
Saving You Time and Money with MSP Quote Software
Over the past 15 – 20 years, technology has gone from helpful to critical. Technology is saving money, saving lives, and has become such an essential element of our day-to-day, we can hardly imagine life without it.
What's the first thing you do when you get into work? Get a cup of joe; but as I sip my coffee, my computer is powering up and I'm filtering through my email. It is hard for me to even imagine doing business without a computer…or email.
But to me, what is even more critical than email are the applications that integrate seamlessly within the various platforms. Outlook is more than my inbox; through it, I manage my calendar (read: my life), contacts, and daily tasks.
Building a Quoting Tool for MSPs That Integrates With Other Systems
My point is: users don't always judge a tool by how useful it is on its own, but how well it works with other applications and ultimately how much time it saves. Tech providers, like you, are well aware of this as they deploy solutions for customers. Does the phone system come with telepresence? Can a user on a virtual desktop still run line of business tools? Can a user start a video-conference directly from their calendar?
Keeping MSPs and Unified Communications at the Forefront of Our Quoting Integrations
When we started working with Managed Service Providers (MSPs), Unified Communications (UC) resellers and most recently with Systems Integrators and AV providers, we knew they wouldn't offer financing unless it was integrated into their processes and systems. That is how our first monthly payment quoting integration was born in 2011.
[CHECK OUT ALL TECHNOLOGY INTEGRATIONS HERE]
Benefits of Integrating Your Quoting, Billing and Ticketing Tools
Fast forward seven years, and we now have monthly quoting integrations with several industry-leading tools, and thanks to feedback from our partners we are introducing new features every few months. In a recent survey, we asked Solution Providers about our integrations. The following were top benefits of our quoting, billing and ticketing integrations: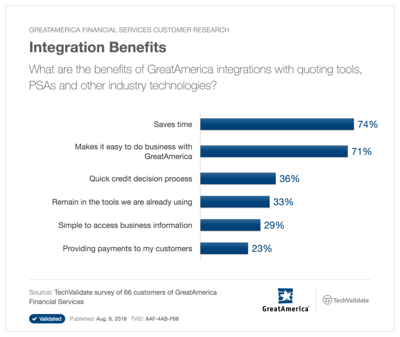 74% Saves time
71% Makes it easy to do business with GreatAmerica
36% Quick credit decision process
33% Remain in the tools we are already using
29% Simple to access business information
23% Providing payments to my customers
Save Time With Quoting, Billing and Ticketing Tool Integrations
Of the 40 people who responded, they overwhelmingly said integrations save them time, and makes it easy for them to do business with GreatAmerica. None of these came as a surprise to me. What stood out was just how much time some customers were saving.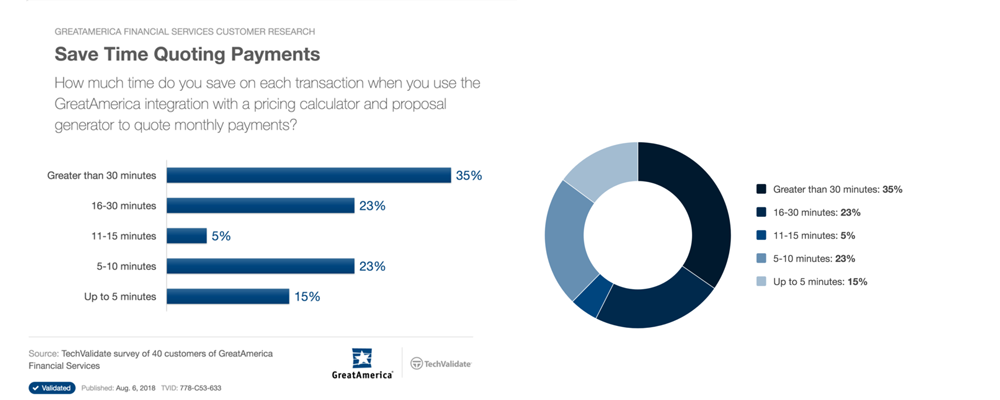 Cut Your Quoting Time in Half With Quoting Integrations
Most of the customers who responded to that same survey said the quoting integrations are saving more than 10 minutes per quote with financing. That is on top of the time-savings you get just from using quote tools like QuoteWerks, who says their customers typically cut their quoting time in half when they go from manually preparing quotes to using QuoteWerks.
Ready To Streamline Your Quoting Tools?
These days seamless technology makes the difference. The return on investment of learning, implementing, and integrating technology is time back in your day. We know how hard you work to provide integrated solutions for you customers, and you expect the same from your business vendors.
To see other ways GreatAmerica is saving time for Solution Providers, check out the video in this post.
Lori Berry
Lori K. Berry is the Strategic Technology Analyst Lead for the Connected Technology Group at GreatAmerica Financial Services. She began her career in the IT channel as an account manager for an MSP in Cedar Rapids, IA in 2003 before joining GreatAmerica in 2009. Lori has represented GreatAmerica at industry events, putting most of her focus on Life-Cycle Financing, a strategy that combines financing solutions with IT business objectives. Lori also develops integration between GreatAmerica client portal tools and client software applications. Lori earned her B.A. degree in MIS (Management Information Systems) from the University of Northern Iowa as well as a certificate in International Business.