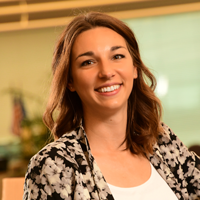 ---
Survey Reveals Tech Buyers' Top Concerns & Buying Patterns
We make a lot of assumptions about our customers. I admit, I do it all the time with Solution Providers and what they want. That is why it is so important every once in a while to take a step back and ask.
What about your customers? Since we have access to so many technology buyers, we thought we'd ask them what they think about technology and how they pay for it. In some cases, the results were surprising!
We revealed the full results in a webcast (watch the recording below) and in a special report you can download.
One of the first questions we asked those end users is what their top technology concerns are. Below is a quick rundown of the top five responses.
#1 Information & Data Security – Not surprisingly, end users are worried about their data. We asked more than 500 tech buyers this question, and 71% said a top concern is the security of their information and data. With a new breach, hack or virus introduced seemingly every minute, businesses need to know they are protected. The rise in Managed Security Service Providers and the addition of security solutions to existing technology companies' offerings shows many are trying to catch up with this trend.
#2 Cost of Upgrades – What you sell can be expensive, and 64% of respondents are worried about how much their next project will cost. As a result, many SaaS and Cloud platforms are accelerating in popularity. A lot of the Solution Providers we work with are using financing as a creative way to make the technology more affordable, and to give their customers a road-map to future upgrades.
#3 Running Slow or Out-of-Date Technology – More than half of the respondents of our survey said they are worried about running their business on old technology. This goes hand-in-hand with the concern about the cost of upgrades. The number one way to help your customers with this fear is to have consistent Quarterly Business Reviews, or at least Semi-Annual Reviews, with them. During those reviews, talk about their technology roadmap and how you plan to keep them up-to-date without breaking the bank.
#4 Information & Data Management – Keeping their data safe was the biggest concern, but many businesses are also worried about managing that data. From where to store it, to how to make it accessible and what pieces they need to use, many organizations are overwhelmed with the prospect of doing anything different with their data.
#5 Technology Budget – Rounding out the top five concerns, end users tell us their technology budget is something they worry about. With 32% of respondents saying their technology budget is a concern, make sure you are giving them multiple options for acquiring your solution. If they don't have the cash for what you are proposing, and you don't give them other options, they will definitely start negotiating. They could eventually start cutting important pieces from your project so they can afford it.
For an in-depth look at all the survey results watch our webcast recording from Tuesday, July 18 or click here to download the full report.
Jackie Schmid
Jackie Schmid is the Director of Strategic Marketing of the Unified Communications & IT Group at GreatAmerica Financial Services located in Cedar Rapids, Iowa. Jackie is responsible for building brand awareness and gaining strategic relationships through creative marketing. Prior to joining GreatAmerica, Jackie worked in the TV News industry as a producer and executive producer at the local CBS and FOX stations where she helped shape the programs delivered to the market. Jackie's finance career began in 2011 when she joined GreatAmerica to support the sales team serving the Office Equipment space.