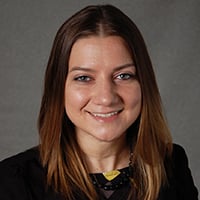 ---
The Map to Your Customers' Needs
As a marketer, I've heard a wide variety of definitions for marketing. One of my personal favorites comes from Dr. Philip Kotler. He defines marketing as "identifying unfulfilled needs and desires." Luckily, the Value Proposition Canvas helps you do that, even if you have zero marketing chops.
Whether your company is well-established or a fledgling, the Value Proposition Canvas will rejuvenate your sales, marketing and operations. It will help you identify your customers' needs and desires, and re-evaluate your services to ensure they're aligned. All you need are a few free minutes and an open mind.
WHAT IS THE VALUE PROPOSITION CANVAS?
The Value Proposition Canvas (shown below from Strategyzer) was developed by Swiss business theorist, Alexander Osterwalder, for creating new business models or modifying existing ones. It is made up of two pieces: the Value Proposition and the Customer Segment. Together they provide a simple map to your customers' needs and the products or services you can deliver to exceed them. Let's take a closer look at each piece.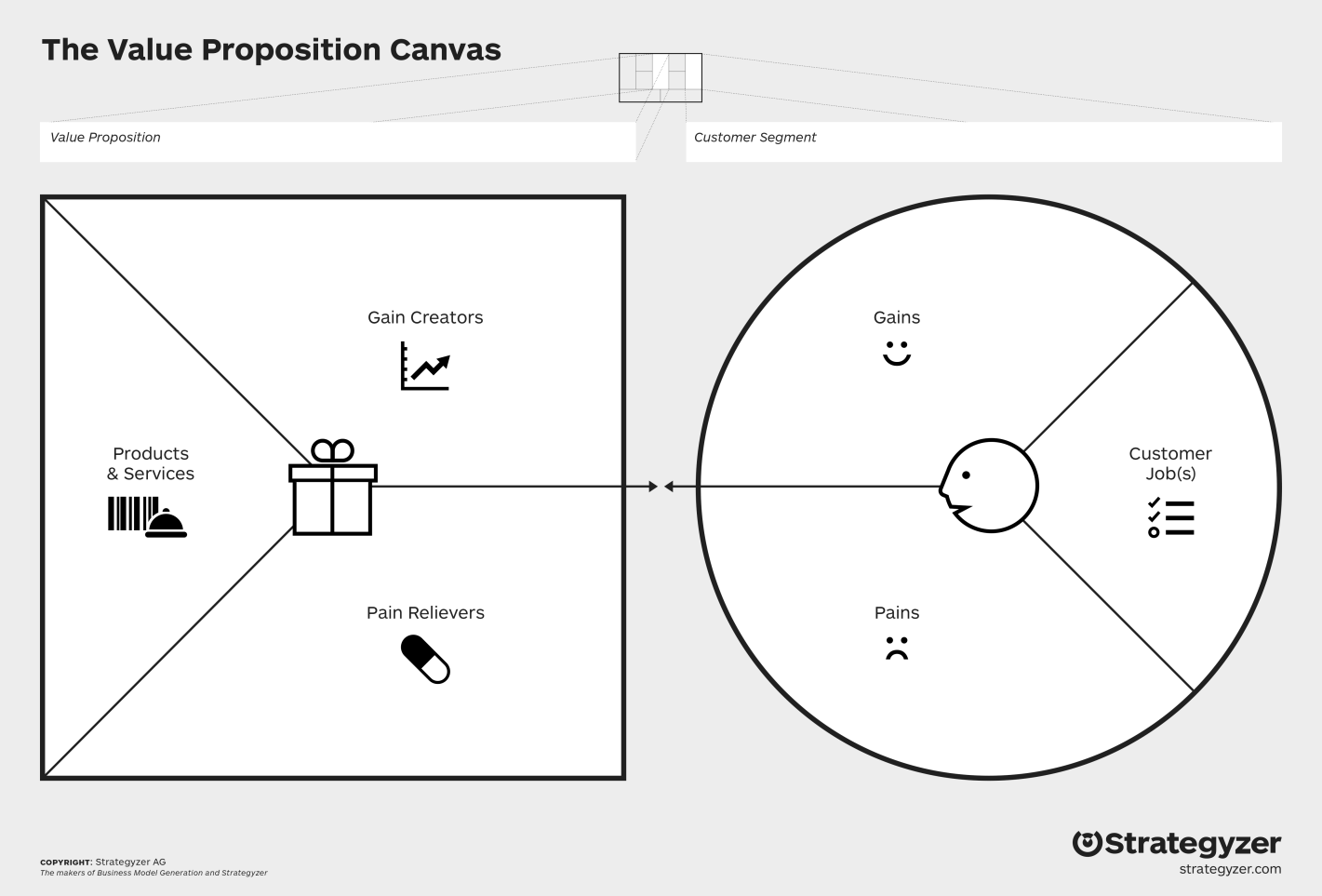 CUSTOMER SEGMENT
How long has it been since you considered what your customer REALLY wants? For this, Osterwalder suggests identifying your customers' gains, pains and jobs to be done. This is not the stage to solve their problems, but to identify those challenges. Here are some suggested questions to start the conversation:
What would make your customers happier or what would make their life or job easier?
What are the jobs your customers want to get done in their work and life?
What pains are your customers having?
What's troubling them or preventing them from getting their job done?
Make sure you are taking into consideration their emotional, functional, and financial issues.
VALUE PROPOSITION
After you have a good profile of your customer, it's time for some internal examination. First, consider the products and services you offer. Then, your pain relievers and gain creators. List what you can offer to help achieve the gains you listed previously. Conversely, how can you relieve their pains and solve their problems? Compare what you've listed to your current services and identify any gaps. These could be additional values or services you can offer to target specific customer needs.
A recent CompTIA study reveals that the top 6 priorities on the minds of small businesses are the following:
Renewing/maintaining key customer accounts
Implementing new systems/work processes to enhance efficiencies
Identifying new customer segments/new markets
Successfully launching new products or services
Hiring skilled workers to drive strategic goals
Innovation/cultivating new ideas and putting them into practice
What of these priorities do your products and services help them achieve? What can you change or add that might help with more of them?
Once you've completed both of these, you should have a great start to some value proposition statements your business can use to market to existing customers or to prospective clients. See part one for advice on how to craft successful prospecting emails using your value proposition.
Over time, your offerings and your customers' needs can change so it is important to revisit your value proposition and make sure they still fit and that you don't have any holes your competition can fill.
Stephanie Ragsdale
Stephanie Ragsdale is the Marketing Specialist for the Unified Communications & IT Group at GreatAmerica Financial Services located in Cedar Rapids, Iowa. She provides creative marketing support and helps build brand awareness. Stephanie started her career at GreatAmerica in 2014 when she joined the tax department. Prior to joining GreatAmerica, she designed billboards locally and received her B.B.A degree in Business Marketing and her B.F.A degree in Graphic Design from the University of Iowa.