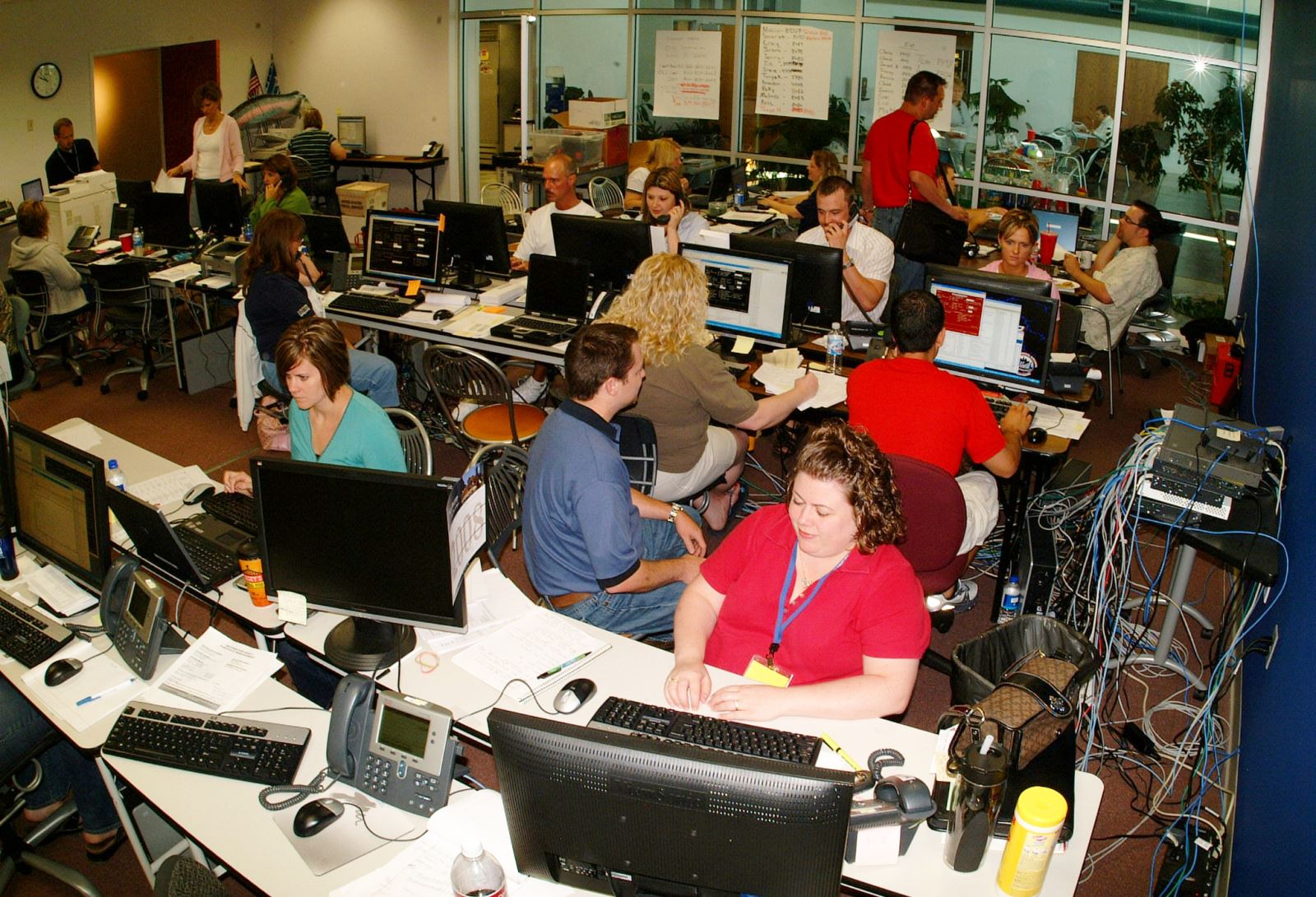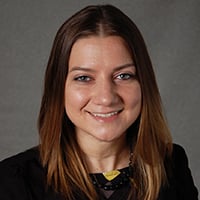 ---
Top Four Considerations for Business Continuity Planning
This week marks the ten year anniversary of the Flood of 2008 on the Cedar River. On June 13, 2008 the river crested at 31 feet, 11 feet higher than the previous record set back in 1929. The city of Cedar Rapids was greatly impacted, which included our GreatAmerica Building on the banks of the Cedar River.
| | |
| --- | --- |
| GreatAmerica building during the Flood of 2008 | Downtown Cedar Rapids during the Flood of 2008 |
Although no one thought a flood of this magnitude would happen in Cedar Rapids, GreatAmerica had thankfully invested in a business continuity plan and was able to evacuate the building and continue with business as usual. Still, the Flood of 2008 revealed opportunities for improvement as we were displaced from our headquarters for roughly 3 months.
See how the Flood of 2008 came to be through a series of unlikely events.
I spoke with Dave Wallrichs, Director of Business Continuity at GreatAmerica, to get his perspective and advice on continuity planning. Though you can't eliminate all risks, he said you can reduce the impact risks have on your company.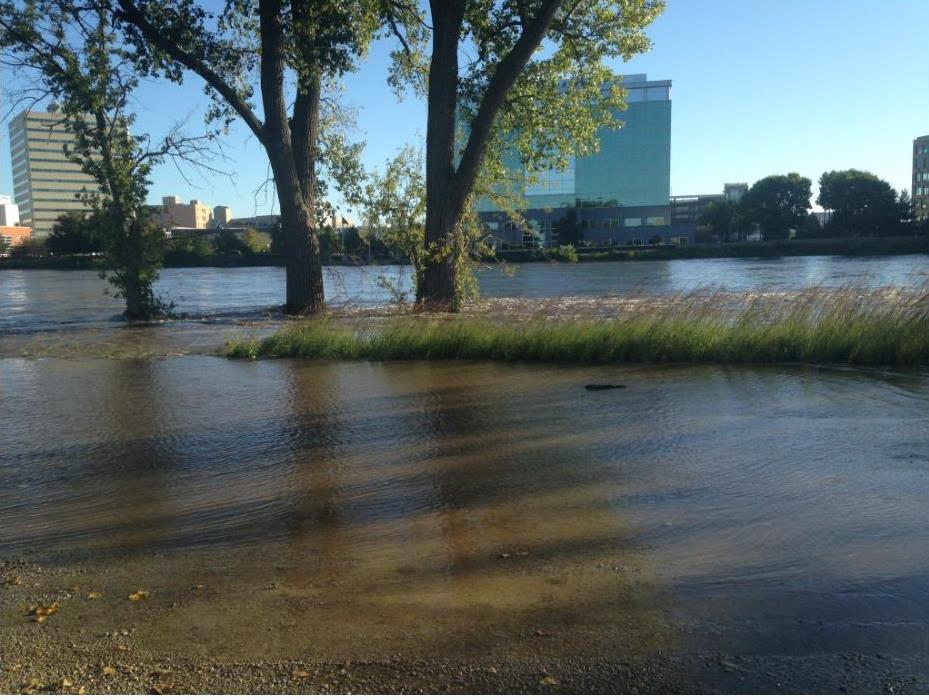 Banks of the Cedar River with water rising
It's never too late (or too early) to think about business continuity. Although there are many aspects to plan for, these four considerations are the best place to start to create a business continuity plan regardless of size.
Location
First, you'll need somewhere to go if you can't work in your own building. For many smaller shops, this could mean everyone works from home, or you could find a local coffee shop.
Larger companies may want to consider contracting with another facility, business, warehouse, etc. where you pay a monthly retainer if you ever need to temporarily move your operations. During the Flood of 2008, GreatAmerica had such an arrangement with a local college.
Whichever way you go, you'll want to minimize the chances your backup location will be impacted by the same event. You can do that by making sure it's at least 5-10 miles away, on a different electrical gird, and considering any other natural disasters common in your region.
Data/Phones
Now that you have a backup physical location, what about your data? If your team doesn't have access to the information they need, all other planning will be a waste. This also includes business phone lines.
Our Data Center was located in the GreatAmerica building at the time of the 2008 Flood. Luckily, we were able to remove the hardware before the flood made it inaccessible. Our Data Center never moved back into the building and has been offsite since.
Most technology providers know the importance of backup disaster recovery (BDR), and should be prepared to access the necessary data, software, and programs needed to keep business going at a backup location. This is especially important to keep in mind if your team plans to work from home.
Business continued at offsite locations during the Flood of 2008
Equipment
The challenge of providing redundant equipment is formidable. Everyone will need a computer or laptop, but how will they work without a chair to sit in? Small office supplies are essential, and easily overlooked. Think of what you find at a desk and ask team members in different roles what their essential equipment is. These will vary, but general items to consider are computers, chairs, phones, printers and calculators, not to mention pen and paper!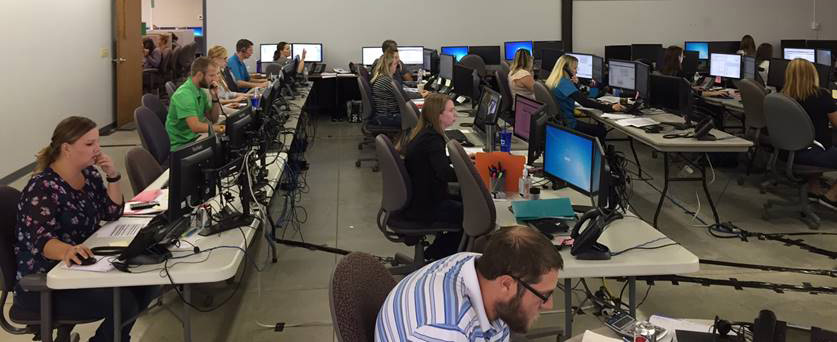 Temporary workspace set up
If you're unable to take these items from your building, make arrangements with your backup location ahead of time so you're not scrambling last minute. If possible, it's optimal to buy and own the backup assets, but there are more budget-friendly services where you can rent computers and have them ready to ship as you need them.
People
Finally, you'll want to consider what the core roles and responsibilities are to keep your business up and running. Who will you need working so that your business can continue to function, serve your customers and process transactions? Prioritize those seats first. This will reduce the size of the backup location you need as well as the amount of equipment, making your planning more budget-friendly. If you end up displaced for a longer period, then you can slowly accommodate other roles as needed.
To take your business continuity plan one step farther by checking out these 9 tips for creating a business continuity plan.
The most important lesson Wallrichs said GreatAmerica learned during the 2008 Flood is planning is never done. Regardless of your company size, you need to start somewhere. Even if resources aren't immediately available, plan for the future and grow into your plan. With these four considerations, you have a place to start, and a chance to enhance and build.
Stephanie Ragsdale
Stephanie Ragsdale is the Marketing Specialist for the Unified Communications & IT Group at GreatAmerica Financial Services located in Cedar Rapids, Iowa. She provides creative marketing support and helps build brand awareness. Stephanie started her career at GreatAmerica in 2014 when she joined the tax department. Prior to joining GreatAmerica, she designed billboards locally and received her B.B.A degree in Business Marketing and her B.F.A degree in Graphic Design from the University of Iowa.