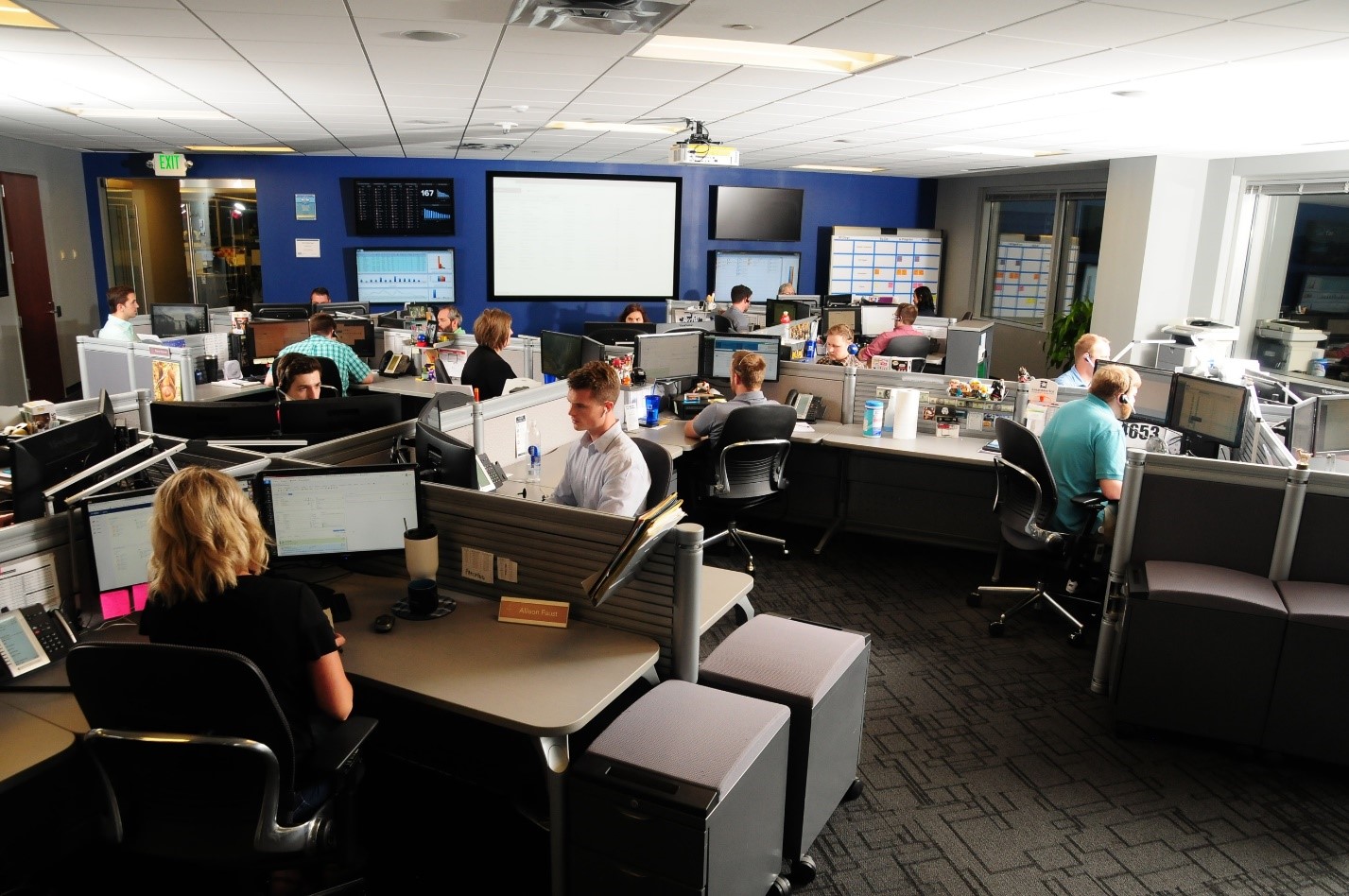 ---
Transitioning to Provide a Managed Security Service Provider (MSSP) Offering

Picture: Collabrance Service Deck and Network Operations Center (NOC) in Cedar Rapids, Iowa staffed with credentialed IT supp
ort engineers.
How Collabrance Evolved to Provide a Master MSSP Offering for Service Providers and SMB Customers
National Cybersecurity Awareness Month reminds us of IT security concerns and that the needs of SMBs quickly continue to grow. Service Providers need to enhance their IT security offering to remain relevant, as well as to maintain and grow their customer base.
IT Security Rapid Growing Industry
In our State of Managed Security Services Webinar, one of our panelists reminded us, "IT is one of the fastest growing industries in the country, and IT security is the fastest of them all."
A recent GreatAmerica blog by security expert, Jay Allpress (GreatAmerica Vice President of Information Security), revealed cybercrime is expected to cost businesses nearly $2 trillion in 2019. Network security is top of mind now more than ever, especially for SMB end users. SMBs are the core target of cyberattacks and the percentage continues to rise. These cyberattacks are wreaking havoc, and over 60% of SMBs who fall victim to an attack will go out of business within six months (Inc.).
State of Managed Security Services Survey Findings
GreatAmerica surveyed MSPs to evaluate the current and future need of security services in the IT channel. Based on the results of the survey, a majority of MSPs are looking to become an MSSP or outsource components of their services to an MSSP. Providing an MSSP offering enables them to better provide to the growing security needs of their SMB customers.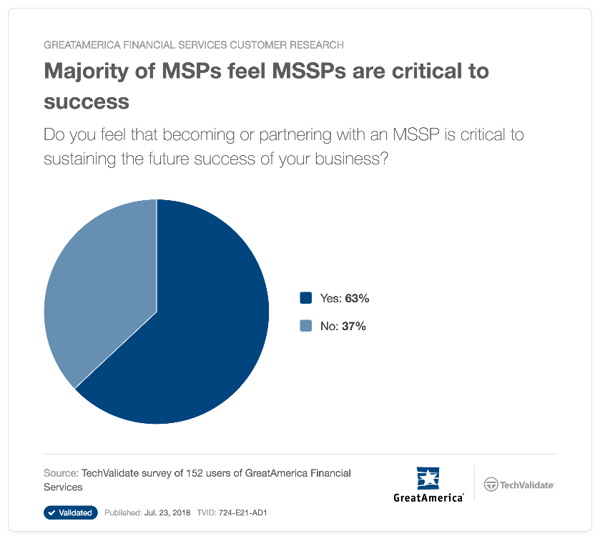 MSPs who are in the process of becoming an MSSP, a majority are doing so because they believe in order to grow and maintain their business, they need to ensure they provide their SMB customers with relevant security services.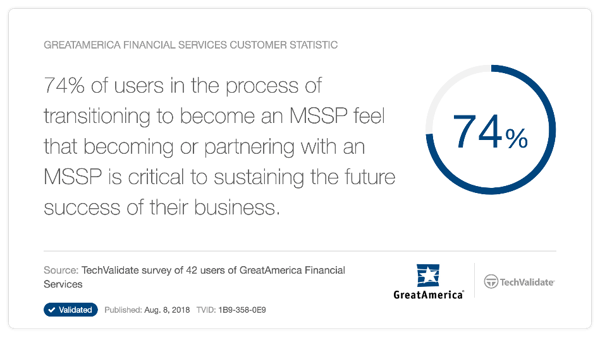 MSPs Lose Customers Due to Lack in Offering
The divide between the security services offered by MSPs in comparison to MSSPs is significant, and it directly effects their customer base.
MSPs surveyed lost 82% more customers than MSSPs due to a lack in security offering according to our recent survey.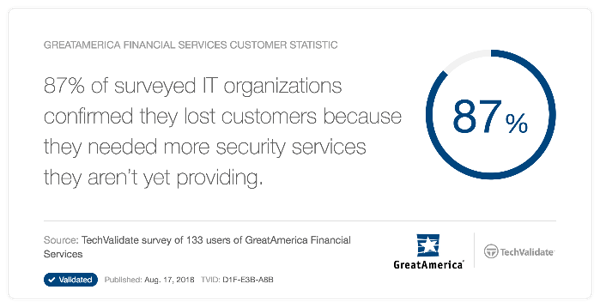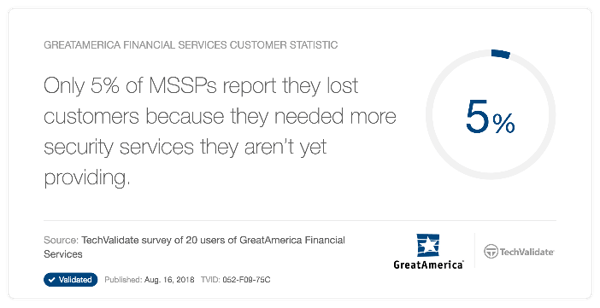 Due to the rise in cyberattacks, MSPs need to constantly evolve and provide new technology solutions. If not, they will be left behind. For this reason, an increasing amount of MSPs have looked at becoming or partnering with a Master MSSP to provide the security solutions their SMB customers seek.
Evaluating Security Offering & Technology Roadmap
Collabrance has a dedicated Product Development Team who continuously researches, vets and manages all the products and solutions in their technology stack. They conducted hundreds of hours of research into MSSP standards and the offerings of other IT organizations to evaluate what security services are needed to help their partners differentiate and best serves the needs of their SMB market.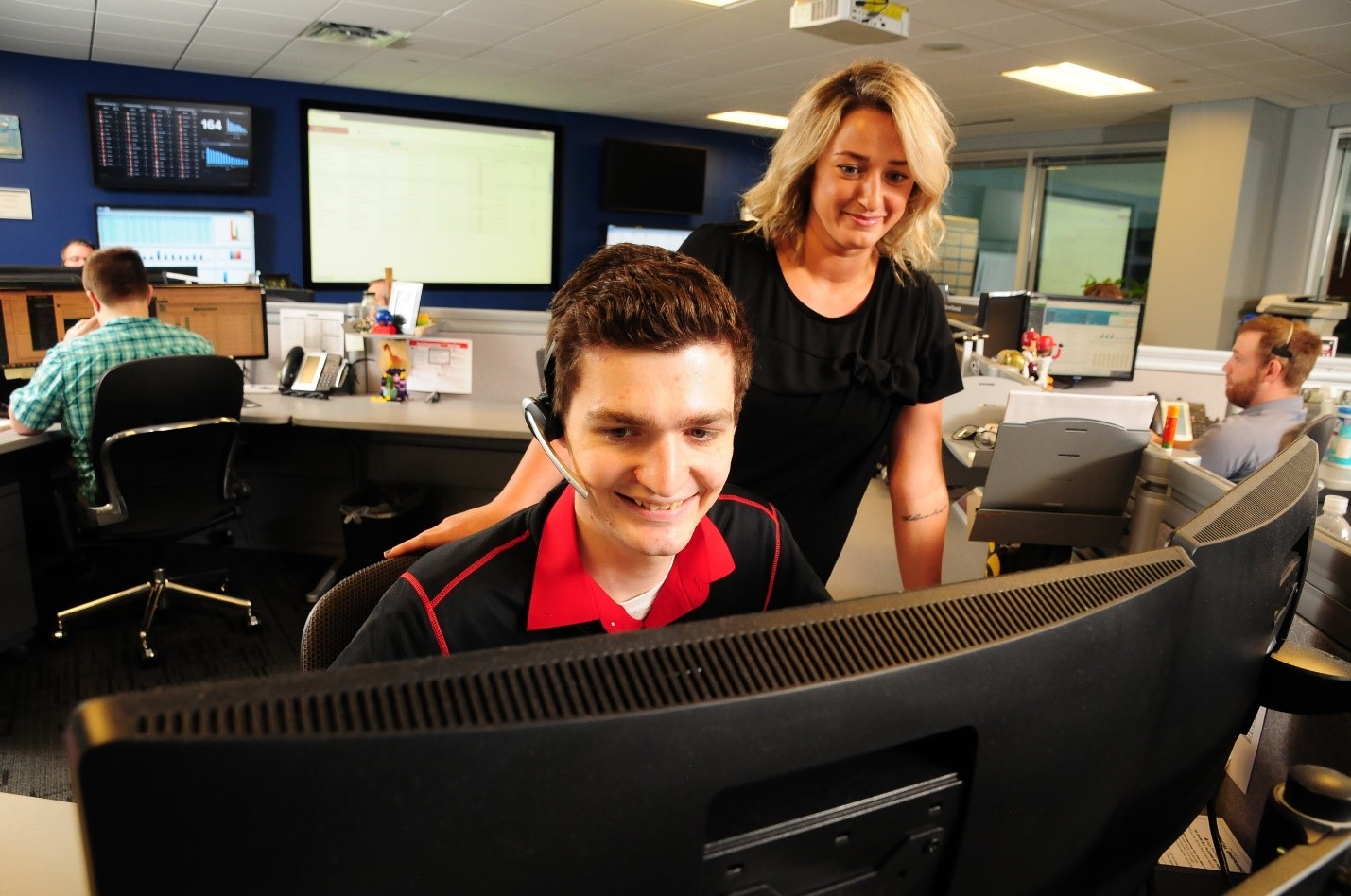 Picture: Devin Tollefson (Left) and Allison Faust (Right) in the Network Operations Center (NOC).
As a Master MSP, Collabrance provides a managed IT services offering for MSPs to resell with security top of mind. As security needs of the SMB market have grown and evolved, they knew they needed to expand their security solutions even more so their MSP partners could differentiate from competition.
Collabrance evaluated their Master MSP service offering they provide to MSP partners and the services SMBs needed. With this information, they outlined a roadmap for their technology stack and enhanced their security portfolio to provide a robust Master MSSP offering.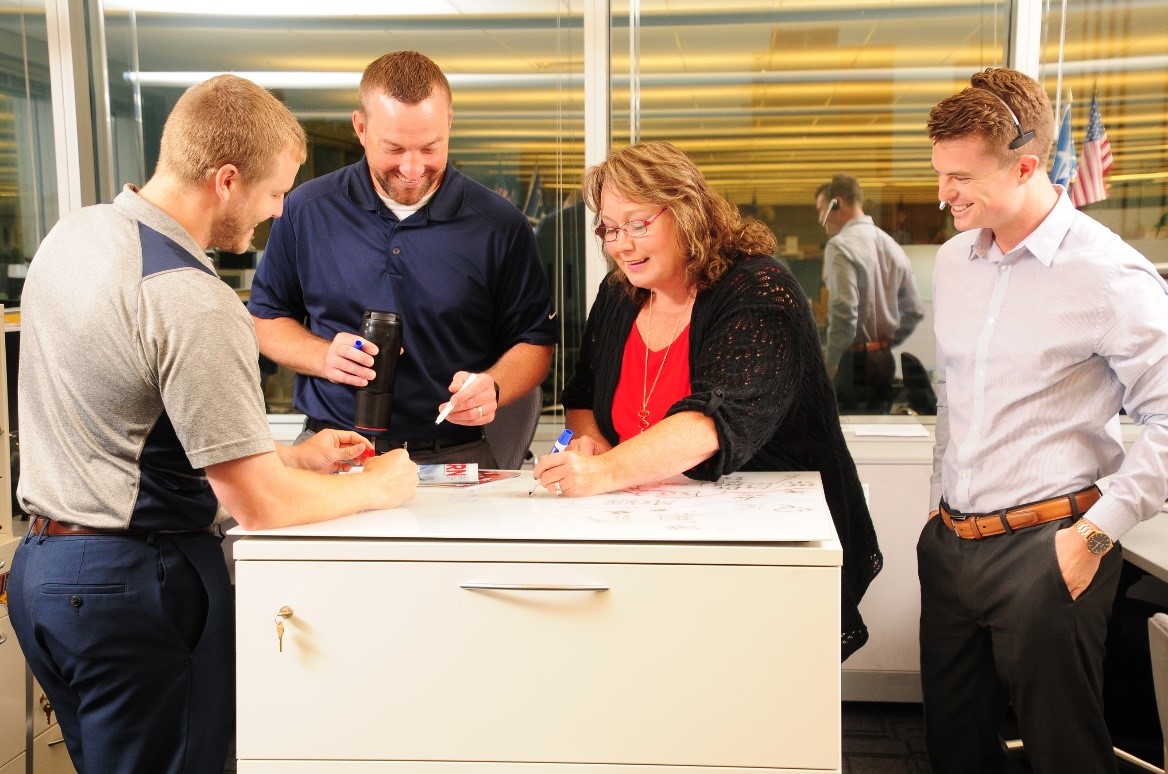 Picture: (Left to Right) Cory Kerns, Jim Hocking, Chris Pearson, and Jake Wagner using a collaborative work station.
Journey to a Master MSSP Offering
Today, MSPs are not only offering basic security layered protection, but they are also looking at security technologies for endpoints and networks to respond to advanced security threats.
To differentiate from other Master MSPs and proactively provide a dynamic IT security offering, Collabrance revamped their technology roadmap with more security solutions to add in their short and long-term vision.
As Collabrance progressed down their technology roadmap to enhance their MSSP offering, they recently added security services:
Security Information and Event Management (SEIM)
Unified Threat Management (UTM)
Just as IT Service Providers outsource to Master MSPs, Collabrance understands that no one company can be best-in-class at everything, which is why they partner and outsource some of their services to experts who can focus on specialized areas. By outsourcing, Collabrance is able to provide the best multi-layered managed security solutions and services for their MSP partners and their end-user customers.
"Outsourcing is really a reality of the technology business today." - Security expert panelist on GreatAmerica webinar.
One Service Didn't Determine the Collabrance Master MSSP Offering
Defining an MSSP offering can be challenging because there is not an industry standard currently defined. Collabrance has confidence in the security services they offer. With successful implementation of numerous security services, Collabrance now offers a 20+ layered security portfolio which they consider to be a competitive Master MSSP offering.
"When we looked at various definitions of "What is an MSSP?" and then compared our 20+ layer security offering to that list it was clear our offering hit the market for our SMB customers to be considered an MSSP," said Greg VanDeWalker, Senior VP of Collabrance.
The Make Up of the Collabrance Master Managed Security Service (MSSP) Offering
Today there is not an official definition of an MSSP or how it differs from an MSP. However, based on research conducted by Collabrance, they created a general guide as to what services they consider fall under the 'MSSP umbrella.'
Check out the Collabrance MSSP checklist to evaluate your managed security offering and consider what you might want to include in your MSSP technology roadmap.
Brian Wells
Brian Wells, Director of Product Development, is responsible for the product and service offerings, and helping partners, team members, suppliers and stakeholders understand the program. Prior to joining Collabrance, Brian was the Director of Information Technology for two other Eastern Iowa organizations. Brian started his own VAR and MSP business in 1996, and sold it in 2006. He has over 30 years on experience in the IT space. Brian joined Collabrance as a Tier 3 Technician before being promoted to his current role on the leadership team.