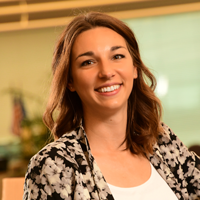 ---
Why is As-A-Service So Attractive in the Technology Industry?
Technology conferences, IT blogs and Unified Communications publications are rife with the phrase As-A-Service. It is as pervasive as "The Cloud" and neither is going away. So what is leading to the rising popularity of As-A-Service?
The Rise of The Millennials
Last year, Millennials surpassed the size of the Baby Boomer generation in the U.S. (Pew Research Center). As a Millennial we grew up when technology was blooming. The first internet connections were being created at the same time we were writing high school papers. As soon as we began to drive, our parents were able to keep track of us with the Nokia "candy bar" cell phones. A few years later came the flip phone, and before you could blink, we were all carrying the internet in our pockets. Each year the technology improved, and each year we expected something better.
Millennials have also overtaken Baby Boomers in the workplace. We are the emerging decision makers of today. Millennials are IT Managers, CIOs, CFOs and have been paying monthly for our technology since we had jobs in high school.
What does that have to do with As-A-Service? Millennials have a big impact. We naturally embrace emerging technology and understand the value of adopting the As-A-Service model.
The Digital Disruption
This is a thought-provoking slide shared several months ago out of an IBM conference. I'd like to focus out the first two.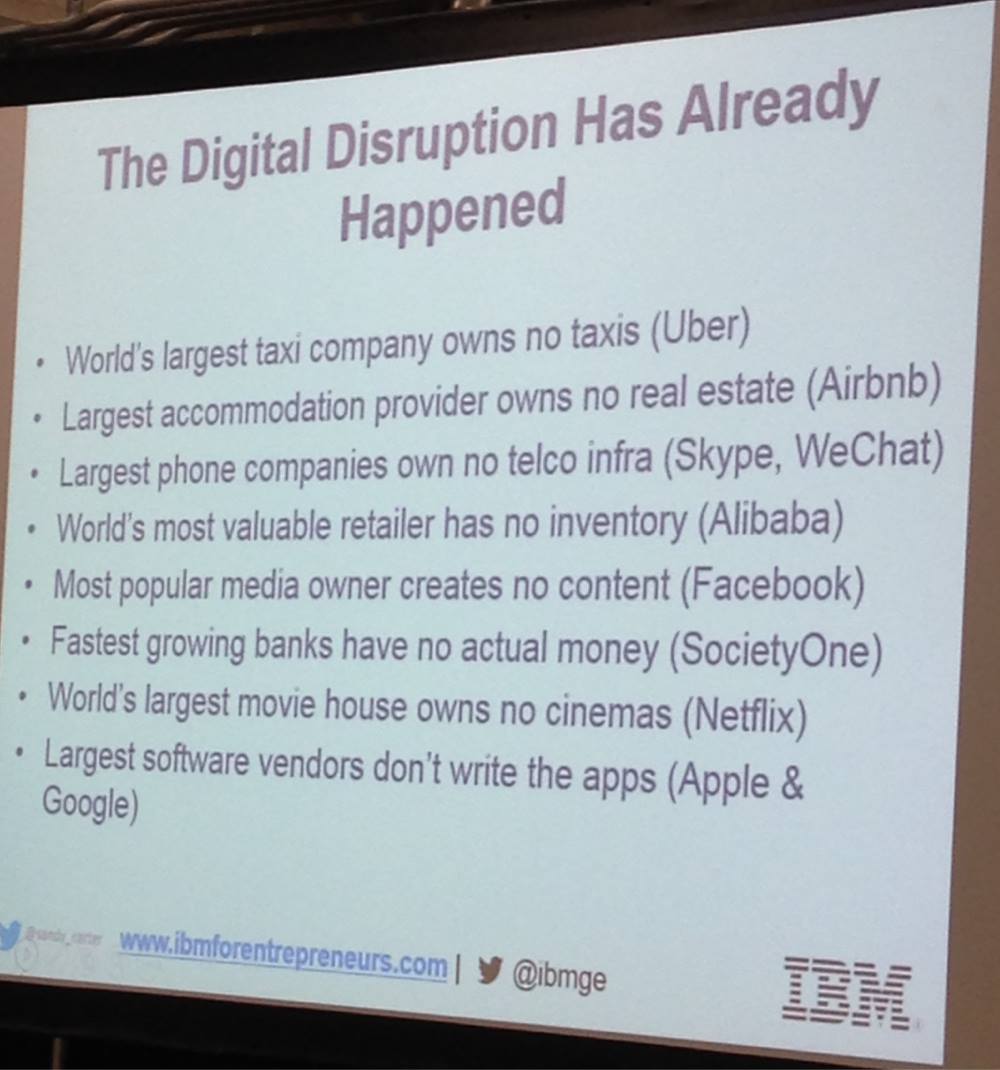 Uber, the ride sharing service, allows every-day Americans to use their own vehicles to give paid-for lifts. What never crossed my mind before seeing this slide is that Uber's value is in the technology and the mindshare. Uber owns no taxis, and yet they have become the largest taxi ride company. The same goes for Airbnb, which also owns no accommodations.
The Digital Disruption has already happened. That is what this slide is screaming out to us.
What does that have to do with As-A-Service? Solution Providers who are embracing the Digital Disruption understand customers may see no value in owning technology. The Solution Providers selling an As-A-Service model are urging customers to give up ownership, since the technology will evolve and be more or less useless in just a few years.
Huge Profitability
For a webcast last fall, Service Leadership created a five-year financial model demonstrating what a company would look like if they took various sales approaches. In summary, if a company transitions from pure product resale (cash sales on equipment) to HaaS, or the GreatAmerica HaaR® (Hardware as a Rental®) offering, in five years, product GM is projected to grow somewhere around 140% compared to growth on cash-only sales over five years' time of 35% .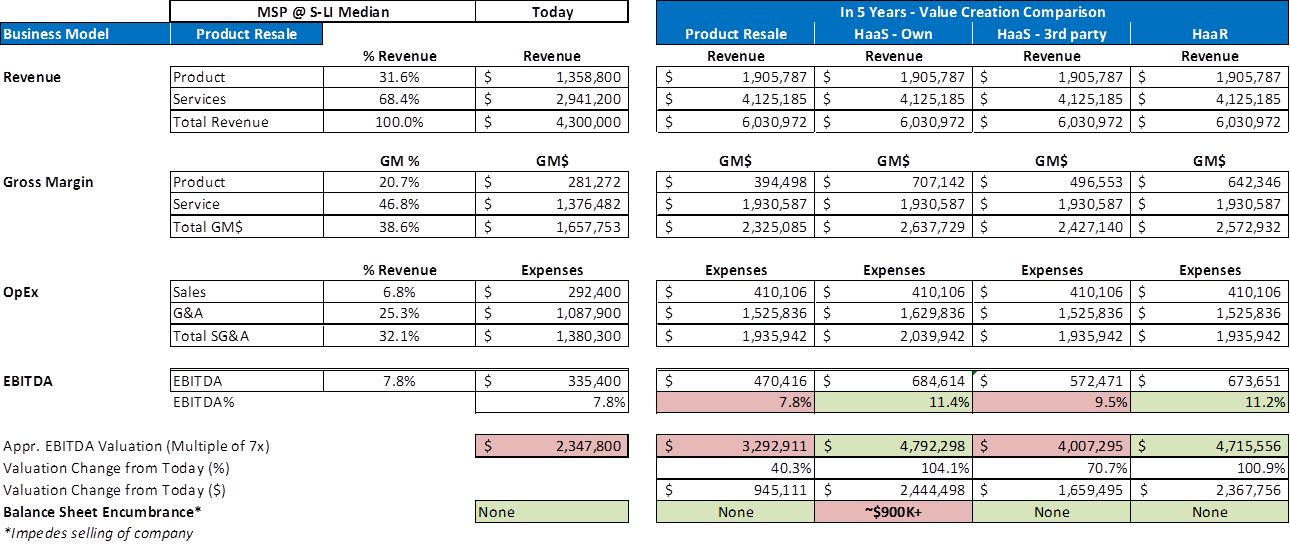 Source: Service-Leadership
The above scenario played out in real-life for Paul Sponcia of The IT Company. Read his story here.
One more comment on the profitability model. EBITDA for both traditional HaaS and HaaR (or UCaaR - Unified Communications as a Rental) are pretty much in line, but don't overlook the balance sheet encumbrance that happens if you are using your own cash to fund your As-A-Service program.
Why not Cloud?
You could look at the first two bullets and conclude Cloud solves the Millennial Generation and Digital Disruption. You are exactly right. The reason As-A-Service is keeping pace with Cloud is because it requires no infrastructure. It does, however require huge amounts of capital if you choose to fund your As-A-Service program with your own cash. HaaR and UCaaR addresses both the infrastructure and cash flow objections to moving to a consumption model.
If you want to learn more about As-A-Service watch this free webcast Maximize Profitability With As-A-Service. Two-day sales workshops are also available to teach you the tactics and process to transition to an As-A-Service model.
Jackie Schmid
Jackie Schmid is the Director of Strategic Marketing of the Unified Communications & IT Group at GreatAmerica Financial Services located in Cedar Rapids, Iowa. Jackie is responsible for building brand awareness and gaining strategic relationships through creative marketing. Prior to joining GreatAmerica, Jackie worked in the TV News industry as a producer and executive producer at the local CBS and FOX stations where she helped shape the programs delivered to the market. Jackie's finance career began in 2011 when she joined GreatAmerica to support the sales team serving the Office Equipment space.