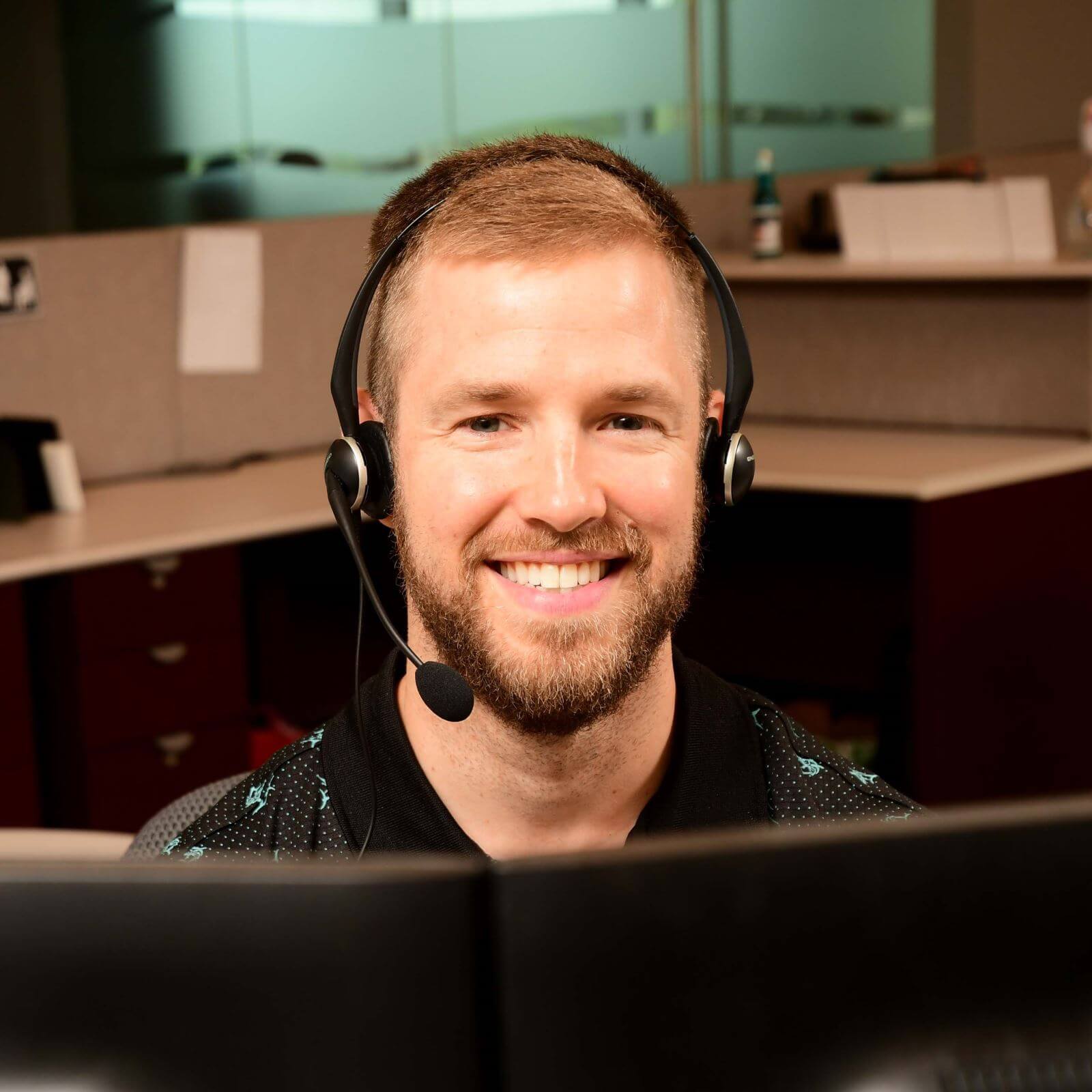 ---
Why Leading Yourself is More Important than Leading Others
Lessons from Carole Fisher, President and CEO of Nathan Adelson Hospice in Las Vegas, NV
One of the greatest things about GreatAmerica and our leaders is the willingness to invest in their people. That was evident in June when the Sales Support and Sales & Operations Support Specialists were treated to a discussion with Carole Fisher, who has been leading 600+ employees and volunteers at Nathan Adelson Hospice, Southern Nevada's oldest, largest and only non-profit hospice.
Her discussion was titled "Leading from Within," which challenged us to think about the following items:
Taking responsibility for our choices;
Moving toward the story we want shared at the end of our lives;
Choices that help us create a great and worthy life; and
A life we do not feel a need to take a vacation from.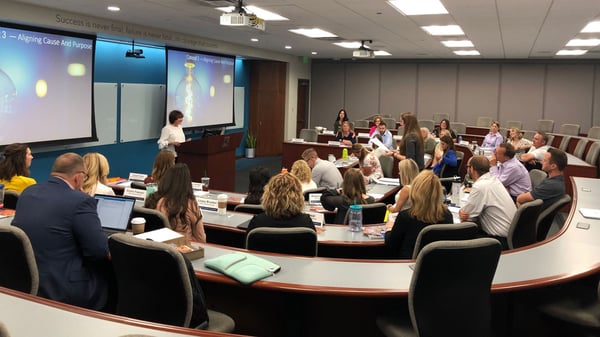 Carole Fisher captivating our Sales Support and Sales and Operations Support groups.

Carole shared a personal story of when she was a substance abuse counselor and her first boss, Shirley, asked her to speak at a nearby women's prison. Carole recounted how at 5 feet tall with fiery-red hair and a personality to match, Shirley was someone who both intimidated Carole and stirred a lot of admiration within her. Carole dutifully followed orders and shared her story of growing up in a broken home, a home which she left at the age of 16. Following the speech, Shirley explained to Carole, "you don't lead yourself well," which took her by surprise. "What do you mean, Shirley?" she asked. "Your focus during the speech was on your troubled upbringing and about how you aren't good enough," Shirley replied.
Three Concepts to Successfully Lead Ourselves
Focusing on shortcomings was the genesis of "Leading from Within," and Fisher provided three concepts for reflection and discussion.
Concept 1: We Are All Leaders
Carole asked us to think of traits that we look for and identify in leaders from our past. Items such as integrity, passion, and vision are just a small sample of what our group conjured up. Once our group had a list of 20+ attributes, she challenged us to select three attributes we identify with and how we could continue to improve upon them.
Concept 2: We Become the Stories We Tell Ourselves
"Events happen. Stories are a choice." Fisher joked that the word "events" has been a substitute word she uses depending on her audience. On other occasions, it can be more unrefined, but the point was clear. How you focus on the events determines the attitude you'll have toward the entire situation. An exercise she used to illustrate this concept was asking us to reflect on an event or situation that conjured up negative feelings. Once we had that, she asked us to describe how that made us feel, and compare that with how we want it to make us feel. Then, the challenge came from Fisher: "In 2-3 sentences, how can you describe your situation in a positive way?" It was a good training exercise to practice reframing "events."
Concept 3: Aligning Cause and Purpose
This turned out to be a more sobering thought than it read on the screen. Her final task was to describe how you want to be remembered when your time comes. I was not expecting to ponder my mortality when we began these exercises, but maybe I was being naïve, considering the industry from which Carole came. The exercise concluded with writing down that statement, almost our own epitaph, and then identifying in what ways our actions and intentions lead that direction.
Using "Lead from Within" Concepts to Look Forward, Take Action, and Refocus
Finally, she left us with the following phrase filled with wisdom: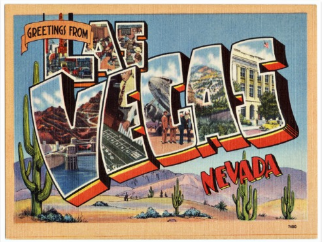 Complaints are about the past.
Comments keep us stuck in the present.
Curiosity moves us toward our cause and purpose.
She closed her talk by explaining why each of us had a stamped Las Vegas postcard in our seat. Her instructions were to fill out the postcard with something we are going to do, or will have done, hand it back to her, and she will mail it to us at a future date. The idea being that if we have not yet taken any action on what we have committed to, it will serve as a timely reminder to refocus again. And if we have accomplished what we set out to do, then we can pat ourselves on the back!
About Carole Fisher
Carole Fisher began her professional career as a substance abuse counselor, and worked her way up to COO & CEO in for-profit behavioral healthcare. When she tired of chasing quarterly earnings reports and short-term gains to please investors, she received an invitation to become the Executive Director for Southwest Medical Associates. Shortly after that, she accepted a position as the Executive Vice President for Nathan Adelson Hospice to get back to her true passion in the non-profit healthcare industry and learn from their sterling reputation. She made such an impact that she was quickly promoted to President and CEO within her first year where she led for the next 13 years. She also shared her pride with us on the Hospice being named one of the Top 100 Places to Work in America right after the 2008 recession hit and also received that honor eight times over the decade of her tenure. She recently transitioned out of that role to focus on her next chapter—her passion for leadership training, executive coaching, and speaking to groups like ours.
Jordan Metzger
Jordan Metzger, Sales Support Specialist II for the OEG East Atlantic team, has been with GreatAmerica since 2014. He has helped support office equipment dealers from coast to coast improve their efficiency and manage their daily workflow on a transactional basis. He also helps spread the GreatAmerica Experience by mentoring other Team Champions to provide service excellence on a daily basis. He received his bachelor's degree from the University of Iowa in 2008, and prior to joining GreatAmerica, he was the sales manager and a personal trainer for a local health club.