---
Voices of the Industry: Construction Equipment Sales & Rental
Tom Curry
30 Years in the Industry
President, Carolina Construction Supply LLC
My Start in the Rental Business: Chrysler's Jeep Factory in Toledo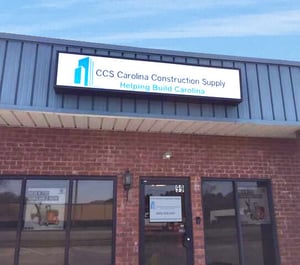 In 1997, I was selling industrial material handling equipment to the automotive industry when I was approached by Aggregate Equipment and Supply Co., out of Peoria IL.
Aggregate was a 30-branch rental company that was growing and seeking to support Chrysler Corp as they built a new Jeep plant in Toledo, Ohio. The project would completely modernize the original 1940's factory into a production facility where steel would come in one end and Grand Cherokees came out the other. Aggregate acquired property near the plant and became a leading supplier to the project, providing rental equipment to Chrysler and their contractors over the next 4 years as the 1.5 million sq. ft. plant was constructed. During that period, I worked with construction equipment manufacturers and major contractors to lay the foundation for some of the methods used by major rental companies to manage large projects.
Rent vs Sell?
In the last 20 years, rental companies have gone back and forth on whether it makes sense to take their customers out of the rental market by offering new equipment for sale. The national rental companies including Herc, United, Sunbelt, and others have built successful rental operations by focusing on continuous improvement and implementing Six Sigma management methodology that focused mostly on a rental business model–generating a very favorable return on capital which is another reason why they moved away from a retail sales model that typically generated lesser returns.
Revenue at Aggregate in the '90s was split pretty evenly between rental and retail sales, but it was a struggle to sustain the balance since the sales team was being asked to focus on rental revenue in line with the rental business plan. For a rental rep it's not hard to understand that a higher commission was available on an often-reoccurring rental order and it is certainly more appealing than a lower one-time sale commission. So that is where they focused their effort.

In 2018 I opened Carolina Construction Supply and focused on sales only of a mix of heavy-duty contractor grade construction equipment. My reason for this approach is that contractors realize—with a good backlog—that buying can be a better long-term investment than renting, and most recently equipment manufacturers want to at least in part cultivate the retail sale of their gear and not just rely on their large rental customers.
Our sales team is first and foremost focused on building the value of the excellent brands we represent. This is something that is usually not a component of a rental transaction but is essential in an equipment sales setting. Purchasing equipment typically requires a more complex decision than renting and our goal is to help the customer make the best long-term investment with their equipment and fleet needs. We realize we're not going to be a major threat to the rental industry, but if I can help our contractor customers buy equipment effectively when it makes sense for their business then everyone wins. It really depends on the situation and doing what's best for our customer.
Another leader I had the pleasure to work with had a single path that he followed...he put people first and always stayed customer focused. Words to live by.
The manufacturers we work with are enthusiastic about retail sales and definitely want to diversify the way their equipment enters the market. A good relationship between dealers and manufacturers is essential because the dealer is trusted to be a steward of their brand and to also be a reliable and dependable partner to their end-user customers. Overall it is an important partnership and commitment that we make to both our suppliers and customers.
In the Age of a Pandemic
Contractors pumped the brakes in March and April because of uncertainty caused by the pandemic. We are members and follow the Associated General Contractors (AGC). We were pleased when they successfully lobbied to make construction an essential industry. A lot of my customers were able to return to near "business as usual" pretty quickly. The industry still took a pretty big hit as many projects were delayed. This resulted in a pretty sudden drop in rental fleet utilization due to a reduced need for rental gear.

Recovery has been slow but small to medium size contractors are getting back to building homes, schools, highways and bridges. I like to think that residential construction is the barometer of the industry and new home builds are resuming and are a good indicator of the health of the construction equipment industry. The economy in Charlotte, for example, is vibrant and growing which has helped drive business for me and my contractor customers.
The Future of Equipment Sales
Managing people is hard. Sales Managers have a tremendous influence on their teams, especially those just starting their career. If they are not good at motivating and getting the best out of people, they will struggle as they learn and refine their craft.
Over the course of my career I have come to understand that telling people what to do is ineffective, and that a better approach is to get people to embrace a common goal and work towards it together. And a wise manager and leader I once worked with summed it up and put it put it very simply, "it doesn't make much sense to hire smart people, then tell them what to do and not listen to them." Miss on either of these and you will struggle to produce an excellent outcome in any business setting.
The equipment industry is full of very successful people that one can look to for good mentoring and personal/career growth. Look for people with good qualities and traits and those that have found success and copy their behaviors. That's what I have done. You'll likely learn a lot about the customer experience and employee engagement which is essential knowledge to be successful. Another leader I had the pleasure to work with had a single path that he followed… he put people first and always stayed customer focused. Words to live by.
Read all of the Voices of the Industry series here.