---
Voices of the Industry: Concrete Construction
Del Timmerman
Timmerman Construction LLC, Strawberry Point, IA
32 Years in Concrete Construction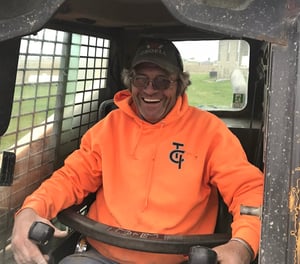 In 1994, I bought a brand new red F-350 crew cab and my dad, Willis, told me that I would never pay it off. It was my first major purchase since taking over the small concrete construction company he started and I was pretty damn driven to prove him wrong.
After decades of building the business and eventually retiring that truck with over 300K miles on the odometer, I still think about how Dad's words drove me to be successful.
We work primarily in agricultural construction - dairy barns, hog buildings, grain bins - so I always say when farmers are making money it's good for my business. Working closely with farmers for as long as I have, I would have never imagined needing to dump milk or euthanize livestock. I worry about the long-term impact, but I've heard that the FFA kids are adapting to everything by learning how to make videos of their cattle to sell at online auctions. Our agricultural jobs have been put on hold, so we're keeping busy with the residential projects. Luckily the weather has been cooperating this spring.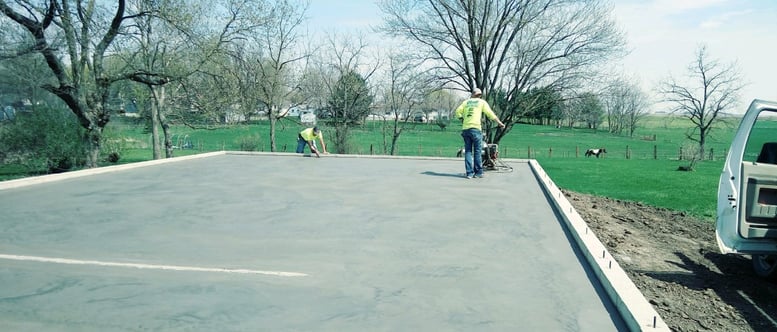 Normally at this time we are gearing up and hiring summer help which is typically high school and college kids but with projects on hold, that doesn't make sense. As a small business owner, I like being there when the truck shows up and teaching the kids how to work a concrete rake. With school and events being canceled for the summer I really feel for the kids in our town now that they might not have baseball, soccer or the swimming pool to keep them busy.
I've been through a lot these economic downturns - the farm crisis in the 80's, and recessions in 1990 and 2008 - but the speed at which this virus has affected small businesses and wage workers has been swift. I think it's going to take years for some to fully rebound. I'm sure the stimulus money and unemployment will help in the short term but it's not a long-term solution.
In March, we got a phone call from one of our kids asking to mail them toilet paper because the stores in Cedar Rapids had run out. I thought it was a joke since rural areas hadn't seen a case yet but it became reality a couple weeks later when our big family Easter was canceled. To keep it memorable we drove all over Iowa to each of our kids houses to hide eggs for the grandkids before they woke up. We dropped off toilet paper too.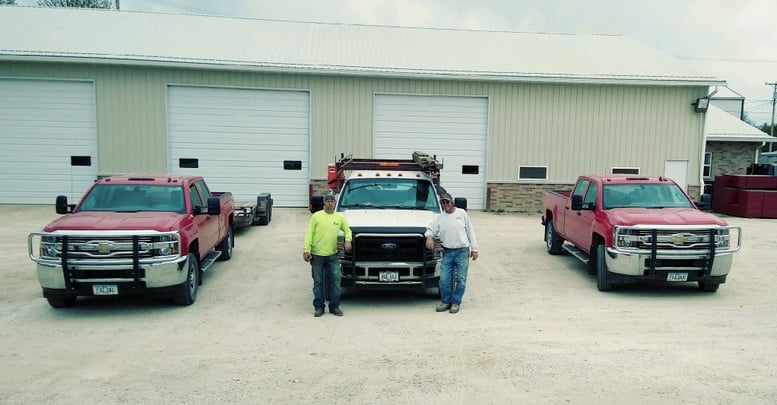 We are lucky in that we have a good line of credit, cash, and loyal customers to carry us through the short-term, but I know there are younger guys that don't have the luxury. I haven't committed to buying any new equipment this year, but the other day my son, Chase and I bought a truck for the business - red, of course. I can still hear my father say "you will never pay it off."
View all of our stories here: https://www3.greatamerica.com/voices_of_the_industry