---
Voices of the Industry: Franchise Financing
Gretchen Blake
IRH Capital, Northbrook, IL
20 Years' Experience in Franchise Financing
Take the Initiative
When a young woman from Central Illinois decided to take a leap of faith and move nearly 1,000 miles from home, she had no idea the challenges and adventures that awaited her.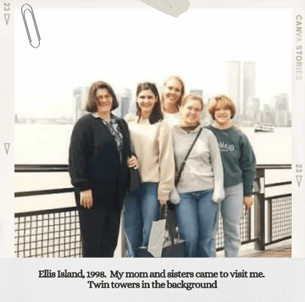 As a kid, my parents told me that if you really want something, the best way to get it is by working hard and being honest. Aft
er working as a nanny in Long Island, I was ready to take my parents advice and began my career at Thomson Newspapers.
I was working in midtown Manhattan at One Penn Plaza, above the famous Penn Station and felt on top of the world! Thomson gave me so many opportunities to learn, travel, and grow. It was there I also learned the benefits of having a mentor and it has been something I've carried with me and become a mentor myself later in my career.
The Next Chapter
After The Thomson Corporation sold their newspaper chain, I decided it was time to head back to my Midwest roots and settle down in Chicago. It was in Chicago that I got married, bought a house, and took a chance on a startup called IRH Capital.
After meeting Keith Rabin and Jason Zakrzewski, who are still amazing friends and colleagues, I told myself I'd give it one year at IRH Capital and I'd give it everything I had. I started cold calling and it's been over 20 years now. I chased every transaction, weathered the ups and downs of the economy, franchisors and lenders going out of business, and even COVID-19 and the challenges that came with it. Success comes with staying focused on the customer, providing excellent customer service and keeping integrity top of mind.

While working hard to grow IRH Capital, my family was also growing. My husband and I faced many challenges on our journey to parenthood and welcomed our first daughter, Kathryn, in a bittersweet moment when her twin, Ingrid, was stillborn. Only prayers carry you thought these periods of life and we were blessed to welcome our rainbow baby, Gwen, a few years later. But we knew we didn't want to stop there and opened our home to foster four beautiful children resulting in the adoption of our son Jason.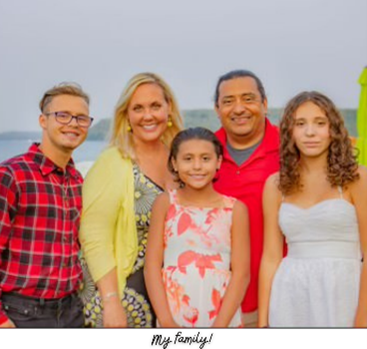 2022 and Beyond
At the start of 2022, I think about all that I have accomplished and all the opportunities available for women these days. Even though the franchise industry is male dominated, I've had an amazing experience. I have been able to work hard to achieve success in my career while also taking care of responsibilities in my family life.
For me, it's important to be a good example for others and help shape their futures through mentoring and building strong relationships. I think about when my daughters enter the workplace and how I will teach them that honesty is always first, sending them off with one of my favorite quotes from Zig Ziglar, "If people like you, they'll listen to you but if they trust you, they'll do business with you."
Learn more about IRH Capital: https://www.irhcapital.com