---
Voices of the Industry: Great Clips Franchise
Adriana Hinojosa
Houston, TX
10 Years' Experience as a Great Clips Franchise Owner
Coming to America
In 2001, I left behind my home and my family to pursue new opportunities. I wanted more out of life than what Colombia could offer me, so I packed my things, the little money I had saved up, and I immigrated to the United States.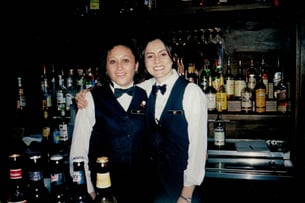 I found myself in Texas, then learned the hard way that life does not always go as planned when my relationship with my then boyfriend who I had imagined a future with, abruptly ended.. I fell into depression and by the end of the month I'd moved out, stuffing all my belongings in my car. I was technically homeless, living on my friends' couches, and considered moving back to Colombia. After an honest conversation with myself, I knew I wanted to stay in America, I got to work and continued to pursue my dreams.
"I wanted the American Dream, and I was determined to go after it."
While continuing my education at community college, I worked a few odd jobs here and there. I kept working on improving my English and learning every day, from both school and work. Eventually, my hard work paid off and I got a job that applied to my marketing and advertising degree. I loved being able to see behind the curtain and explore the strategy behind marketing.
Changing Winds
It was in 2011, after the birth of my second child the year prior, that my husband and I took the first steps into the franchising world and met with a broker. Being a mother has been one of the greatest gifts of my life and the idea of the more flexible world of franchising was very appealing. I was looking for a balance between work and family and I knew that I needed to re-focus my career. Our first purchase was an existing salon, already in operation, which allowed me to get my hands-on training in an industry that was new to me. I lived at that salon for the first six months, not too shy or afraid to ask questions and learn as much as I could.
Two years later, we had expanded to three Great Clips salons. I took a chance on myself, put in the work, got the education I needed and found something I genuinely loved. The amazing network of experienced franchisees all over the country as well as the corporate staff were great resources to reach out to during the learning process.

Today, we are the proud owners of nine Great Clips with more on the way. Great Clips is an amazing franchise and performs well during challenging economic times. It was their resilience during the Great Recession in 2008 that attracted us to the brand. I mean everyone needs a haircut eventually, even during the recent pandemic.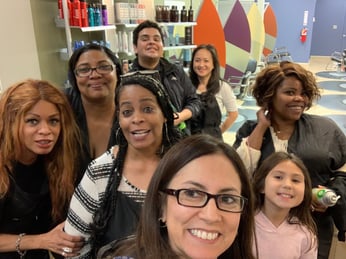 The American Dream
My past experiences allowed me to be a better person and better leader for my team of managers and stylists. I am blessed to have an amazing team of 50 loyal and supportive employees who work hard to provide exceptional service to our customers every single day. Going after every opportunity and never giving up until I achieved my American Dream is the key to my success.
View all of our stories here: https://www3.greatamerica.com/voices_of_the_industry
Great Clips is one of the franchise financing programs offered by IRH Capital a Division of GreatAmerica Financial Services
Learn more about IRH Capital: https://www.irhcapital.com