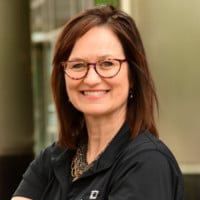 ---
GreatAmerica Announces HaaR Managed IT Hardware Financing Program
New Financing Option Makes Selling Hardware with Managed IT Services Easier
(Cedar Rapids, IA) – From the show floor of ITEX 2014 in Las Vegas, NV (booth #309), GreatAmerica presented its HaaR product today, a new offering in hardware and software financing for the office equipment industry. HaaR is a GreatAmerica hardware rental program that matches each dealer's managed information technology market strategy, facilitates technology standardization, and provides the dealer's customer with a single invoice.
"When it comes to managed IT, the hardware is often an afterthought," said Jennie Fisher, GreatAmerica Senior Vice President and General Manager of the Office Equipment Group. "HaaR helps our dealers ensure their customers stay current with technology. It makes it easier to sell and support their customers' hardware, which in turn increases the dealer's profitability and recurring revenue stream."
HaaR is the key to selling hardware with Managed IT, and takes into account the business model, customer makeup, challenges, and opportunities in managed services for each dealer. It is one component of the comprehensive suite of offerings from GreatAmerica related specifically to Managed IT, including Collabrance ® LLC and Managed IT Navigator. Earlier this month GreatAmerica announced the S-L GAMIT Groups, the first managed IT peer groups exclusive to office equipment dealers and facilitated by Service Leadership, Inc.
About GreatAmerica Financial Services
Established in 1992, GreatAmerica Financial Services Corporation is a $1.5 billion national commercial equipment finance company headquartered in Cedar Rapids, IA. GreatAmerica provides financing and niche market-focused services in all fifty states and several U.S. Territories. Our commitment to understanding the industry has positioned us as the unparalleled leader in single invoice solutions (MPS, Managed IT, and other specialized billing options). GreatAmerica also offers innovative non-financial services to help dealers evolve their businesses. GreatAmerica is dedicated to helping manufacturers, vendors, and dealers be more successful and keep their customers for a lifetime. www.greatamerica.com
-30-
Contact:
Josie Heskje
Marketing Director, Office Equipment Group
Tel. 319.261.4087 Fax 319.261.6087
jheskje@greatamerica.com
GreatAmerica Financial Services Corporation | 625 First St. SE, Suite 800 | Cedar Rapids, IA 52401
Josie Heskje
Josie Heskje is Director, Strategic Marketing for the Office Equipment Group at GreatAmerica Financial Services. Using over 20 years of marketing experience, she helps guide the strategic marketing direction of the Office Equipment Group, and is responsible for the marketing and public relations planning and execution for the business unit. She is the current Marketing & Communications Chair of the Managed Print Services Association (MPSA) and was awarded a 2018 Global MPSA MPS Leadership Award for "Outstanding MPS Contribution" for an individual. She was also named an industry "Difference Maker" in ENX Magazine in both 2015 and 2017.