Sean McCullum
"As always, you've got our back. Thanks again Sean" was the response from a vendor who started a new process of splitting customer payments between multiple contracts. Sean notified the team and adjusted the vendors reporting to reflect the changes.

Victoria Weeks
Living the one call resolution motto, Victoria quickly emailed an agent with the needed information to process a subordination for one their solar customers. The agent replied "Thanks again SO very much to Victoria for her help with this transaction."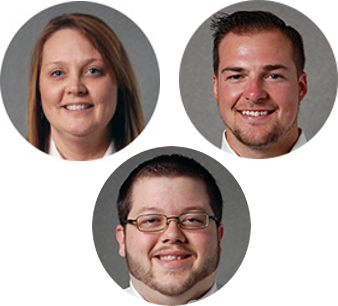 Cheri Davis, Alex Hendricks, & Jordan Kerns
"I wanted to reinforce what I've told you in the past: Your staff is great! We've needed to restructure a number of contracts due to COVID-19 and Cherie, Jordan, and Alex have been very responsive working with our team's requests."