Meet Your PathShare® HR Services Team!
Whether you sell technology solutions to end users, or provide products and services to the channel, we have the industry expertise to help you thrive in a changing environment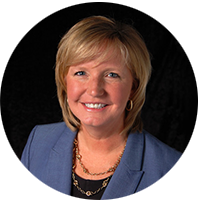 Sally Brause
Sally is the Director of Human Resources Consulting for GreatAmerica and leads the PathShare® HR Services division of GreatAmerica Financial Services. She has been sharing Human Resources, Sales Training and Organizational Development expertise with technology clients since 2008.
Sally is an EOS® Implementer, a certified as a Senior Professional in Human Resources (SPHR), has been certified as a Compensation Professional through World at Work and holds various sales training facilitation certifications, as well as behavioral assessment certifications. Brause has a master's degree in Organizational Leadership and participated in the Wharton School of Business' Leading Organizational Change program.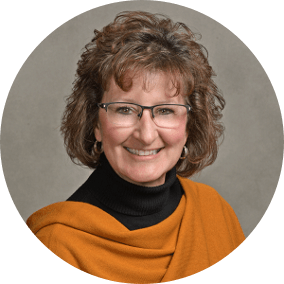 Denise Miller, SHRM-CP
Denise Miller is a Senior Human Resources Consultant with PathShare® HR Services. She is a Society for Human Resource Management (SHRM) Certified Professional and holds an additional Talent Acquisition specialty credential allowing her to help GreatAmerica customers be more successful within their hiring process.
Her certification with the Activity Vector Analysis (AVA) allows her to assist in assessing talent for behavioral fit within the role they are being considered. Denise regularly works with hiring managers on ways to find and assess talent. Prior to joining the PathShare team in 2013 Denise spent 10 years in a sales role at GreatAmerica working directly with dealers in the office equipment industry helping them grow their customer base.
Rebecca Bunce
Rebecca Bunce is a Talent Acquisition & HR Consultant Specialist supporting PathShare® HR Services and talent acquisition efforts at GreatAmerica Financial Services. She is a Society for Human Resource Management (SHRM) Certified Professional, holds a Bachelor of Business Administration in Human Resources Management from Mount Mercy University, and is certified in Predictive Index (PI) and Activity Vector Analysis (AVA) behavior assessments.
She joined GreatAmerica in 2004, the Human Resources Team in 2019, and PathShare® HR Services in 2023. She has served in a variety of customer support, operations, and leadership roles prior to her role as Talent Acquisition Specialist in Human Resources. As a leader, she developed a passion for spotting great talent and helping it flourish within the organization. Within PathShare®, she is delighted to apply her expertise to unique customer challenges in hiring and customer service areas.