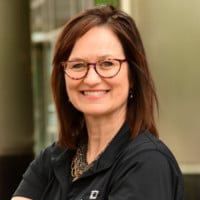 ---
GreatAmerica and ECi Announce usage Billing Integration
GreatAmerica and ECi Announce Usage Billing Integration
Enhancement Streamlines Invoicing Process for Office Imaging Dealers
(Cedar Rapids, IA) – GreatAmerica Financial Services Corporation and ECi Software Solutions, Inc. announce the completion of an automated process for transmitting invoice data related to usage billing. This new service connecting GreatAmerica with ECi's OMD ® and e-automate ® ERP systems eliminates manual work, reduces errors, and provides office imaging dealers with an easier way to transmit critical usage and invoice records.
"Technology integrations are a high priority at GreatAmerica. We recognize strong partnerships and highly integrated platforms are more necessary than ever for office equipment dealers to continue to add value and remain relevant in their customers' worlds," said Jennie Fisher, Senior VP and General Manager, Office Equipment Group at GreatAmerica. "Collaborating with ECi allows us to help dealers streamline the transmission of their meter and invoice data. Our aim with these enhancements is to save our mutual customers time and increase accuracy."
The newly automated process replaces outmoded meter and invoice data collection. With this advancement, there is no need to manually type in, fax, or download and upload data files. "The GreatAmerica and ECi integration saves us a significant amount of time. We no longer have the hours invested in entering meter and invoice information," said Mary Hagen, Controller, South Coast Copy Systems, San Diego, CA. "The process has been smooth—we appreciate the GreatAmerica commitment to easing our administrative burdens, " Hagen added.
"Our partnership with GreatAmerica continues to evolve and expand. Blending our Equipment Supply Network (ESN) capabilities with the GreatAmerica InteGreat TM web services has allowed us to improve dealers' day-to-day operations—including reducing manual entry for meter readings and customer payment data," said Laryssa Alexander, President of ECi Software Solutions' Service Technology Group. "We look forward to more integration points with GreatAmerica to help our mutual customers succeed."
About GreatAmerica Financial Services
Established in 1992, GreatAmerica Financial Services Corporation is a $1.6 billion national commercial equipment finance company headquartered in Cedar Rapids, IA. GreatAmerica provides financing and niche market-focused services in all fifty states and several U.S. Territories. Our commitment to understanding the office equipment industry has positioned us as the unparalleled leader in single invoice solutions (MPS, Managed IT, and other specialized billing options). We also offer innovative non-financial services to help our dealers evolve their businesses. GreatAmerica is dedicated to helping manufacturers, vendors, and dealers be more successful and keep their customers for a lifetime. www.greatamerica.com
About ECi
The ECi Software Solutions family of companies provides business and e-commerce solutions, offering on-premise and cloud-based technologies. For 30+ years, ECi's companies have served the manufacturing, service technology, office supplies, contract office furniture, lumber and building materials, hardware and jan/san sectors. Privately held, ECi is headquartered in Fort Worth, Texas, USA, with offices and companies throughout the U.S., Australia, England and the Netherlands. For information, email info@ecisolutions.com , visit www.ECiSolutions.com , or call (800) 959-3367

. All trademarks are property of their respective owners.
Josie Heskje
Josie Heskje is Director, Strategic Marketing for the Office Equipment Group at GreatAmerica Financial Services. Using over 20 years of marketing experience, she helps guide the strategic marketing direction of the Office Equipment Group, and is responsible for the marketing and public relations planning and execution for the business unit. She is the former Marketing & Communications Chair of the Managed Print Services Association (MPSA) (and current committee member) and was awarded a 2018 Global MPSA MPS Leadership Award for "Outstanding MPS Contribution" for an individual. She was also named an industry "Difference Maker" in ENX Magazine in both 2015 and 2017.